8 Tips to Master the Common App Activities Section
While some parts of your college application are fairly cut-and-dry, the Common App activities section —while it initially appears to be simple— is not one of them. In fact, it is often one of the places students miss an opportunity to present themselves in the best light.
What should you include? Do you have to fill in every slot? What even qualifies as an activity? How do you describe your activities in a way that stands out? These are frequent and valid questions. If you're uncertain, we've got your answers. Here's how to fill out the Common App Activities section for maximum impact.
1. Focus on quality, not quantity.
The Common App gives you ten slots for activities, but that doesn't mean you're required to use every one. In fact, it's better to focus on a smaller number of significant extracurriculars than have ten in which you participated but didn't put forth much effort.
For comparison, MIT, one of the most selective institutions in the country, has just 4 slots on their own application for extracurriculars!
What qualifies as a significant activity? Essentially, the activities you invested in over time, put a great deal of effort into, demonstrated leadership or achievement (there are a lot of ways to do this), and/or have had an impact on you.
2. Demonstrate specialization…
Your activities should give you a cohesive narrative and paint a picture of what kind of person you are and your goals in life. If you have a mishmash of art projects, Science Olympiad, school newspaper, and band, the admissions committee may wonder where your passions really lie and whether you have a clear idea of what you hope to accomplish. Instead, try to build a theme. If you're a future software developer, you might have a portfolio of independent (or even paid) projects you've worked on, a coding bootcamp under your belt, and participation in Math League to show for yourself.
3. ...But have a balance.
That doesn't mean all your activities must fall within a single, rigid category. You can show multiple interests, but having a theme is helpful in demonstrating your true passions. For instance, if you're a writer and intend on doing so professionally, you can still show your talent in multiple categories, including community service, career-oriented, academic, and creative activities.
These might include interning at a local magazine, tutoring other students in reading and writing, and attending an academic summer program like CTY. An interest in a foreign language — demonstrated through study abroad or conversation club — doesn't deviate from your humanities-focused narrative. It's also okay to have one or two that don't completely correlate to the theme, such as Model UN, but you might connect it by describing what you learned from the experience and how it informed your writing.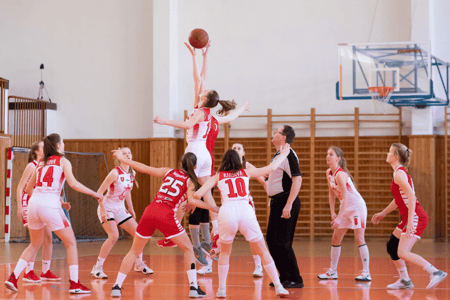 5. Make good use of the description box.
You have 150 characters in the description box, so don't waste them. Use the Position/Leadership box to list your title and the activity, rather than using up space to do so in the description box. Also, make sure you're emphasizing your accomplishments, not just describing the activity itself. Quantify your achievement wherever possible. Remember: there's no need to be poetic here, so you can skip extraneous words and avoid repetition. You don't even need to use full sentences, but you do need to use action verbs to demonstrate what you did, not just what you were.
Example:
Founder and president, Community Service Society
Recruited 30+ members, developed partnerships with seven organizations, and facilitated 20 projects with at least 10 participants each in one year.
6. List your activities in order of importance.
Place the activities that are most important to you — and most likely to impress colleges — at the top. The list should appear in descending order of importance. Activities that garnered you national awards or recognition, such as the aforementioned National Robotics Challenge, should appear first in most cases, while activities that took place in your school or community, such as president of a school club, should probably be further down, unless they led to more significant achievements.
7. Avoid hyperbolizing or outright lying.
You'll be asked to state when you participated in the activities you include in the Common App activities section and an estimation of your time commitment (hours per week and weeks per year). It may be tempting to overstate your commitment, but gross exaggerations will be easy to spot. You may not know exactly, but your rough estimation will suffice — nobody expects you to go in with a stopwatch.
Don't sell yourself short, either. If you truly do spend 15 hours per week tutoring disadvantaged youth, say so.
8. Proof it.
This goes for your entire application. For the Common App Activities section in particular, check for:
Consistency of language and style
Repetitive words and phrasing
Extraneous words
Layout (Is everything in order of importance? Did you skip anything?)
And, as with other components of your application, try to get another set of eyes on it to check for errors, consistency, omissions, and more.
We hope the tips above help you feel more confident as you work through your Common App Activities section and overall college application. If you're looking for more personalized support, our college counselors are ready to provide the help you need. After all, everyone's situation is unique!