College Admissions Counseling
Ace the Admission Process
We make the college admission process easy and help students get into the school of their dreams.
Princeton College Consulting prides itself on meeting students wherever they are, whether in the 8th grade and getting ready to start their high school journey, at any point in 9th through 12th grades or are already in college. We offer a wide range of end-to-end college admissions and transfer services that will support students who may be undecided or have specific majors or programs in mind, including accelerated medical programs (BSMD), portfolio-based programs (art, film, music, drama, architecture) and athletic recruiting.
What

We Do
College admissions is largely a character-based evaluation and at Princeton College Consulting, we focus on helping students develop the necessary skills during high school so that when the time comes, they will be in a position to tell their story and maximize their probabilities of gaining admission to their top-choice colleges. Whether you are looking for comprehensive support and development throughout high school across all the various elements of the application process or just looking for guidance on some key essays as deadlines are approaching, we will develop a highly-customized approach using our proven methodology to meet all your student's college admissions needs.

With over a decade in business and over seventy years of collective college admissions experience on our team, we understand what college admissions committees are looking for in their applicants and we are here to help you plan your high school curriculum, identify and pursue your extracurricular activities, find your best-fit colleges, navigate you through essays, prepare you for interviews, help you attain stand-out letters of recommendation, and much, much more! And, beyond gaining admission to their top-choice colleges, your student will grow!
How will Princeton College Consulting help?
1-on-1 Dedicated Relationship with Counselor
One counselor works with you through all relevant aspects of the admissions process (with support from the PCC team). We meet around your schedule, after school, in the evening, or on weekends.
After an initial understanding of your goals, we review your transcripts, standardized test scores, extracurricular resume and personal history. We teach you how selective colleges are going to evaluate your application then establish your current and potential College Admissions Index™.
"Genius Zone" Admissions Strategy
There are 2 types of college applicants. Those that pursue an integrated strategy and those that do not. Students that stand out develop an overarching story that is as easily understood as it is compelling.

Your "Genius Zone" gets expressed as a sentence that can be both a desired reputation in an admissions office AND a North Star for making decisions throughout high school. We help you develop and refine your strategy.
Regardless of when you start with PCC, based on your interests, goals, and performance, we will help you build a multi-year curriculum plan for the remaining years of high school based on your school's graduation requirements and program of studies. Then, each year we will revisit and update the plan based on any changes in your student's area of interest.
Standardized Testing Diagnostic and Plan
Recommendations for what tests to take, when to take them, how much preparation will be required and how to prepare for them. Includes full length SAT and ACT diagnostic tests with detailed reports and guidance on score reporting options as appropriate.
We identify an initial list of colleges that may be a good "Match" and "Fit." Match refers to colleges that have the attributes that interest you and your family most and where we believe you would thrive. Fit refers to how colleges will perceive your application. We analyze the probability of earning admission to colleges on the list and classify each as a Dream, Reach, Target or Likely.

We then navigate you through a thorough research process to understand the colleges' main and more subtle differences and finalize the list. You will also receive guidance on the difference between applying "Early Decision," Early Action," or "Regular Decision" and how to strategically use the timing of applications to your advantage.
We provide guidance on which colleges to visit, the best time to go, specific activities to accomplish on campus, and how to evaluate the overall experience. We also provide guidance on how to "demonstrate interest" through email and other digital interactions.
College Major / Career Exploration
We provide a best-in-class assessment to identify potential areas of study and career paths that are a strong match for your interests and aptitudes. We then introduce you to key articles, videos, books and networking opportunities to deepen thinking of what's possible. We guide you toward your "5 Whys" for exploring areas further and how you will do it.
Extracurricular / Summer Enrichment Guidance
We provide recommendations for co-curricular activities, competitions, volunteer/service opportunities, paid work, athletics, and how to make your experiences most impactful while differentiating you from your peers.
Resume / Activity Sheet Guidance
How an extracurricular resume is presented can be as important as the activities and accomplishments it lists. We advise what activities and honors to include and how to creatively articulate their significance on a resume or the "Activity Sheet" portion of your application.
Application Essay Guidance
Application essays provide an opportunity to highlight your character, unique perspective, intellectual interests and writing ability. In addition to your personal statement, most selective colleges require their own supplemental essay(s). We help each student develop, revise and edit compelling essays. A student applying to just 10 highly selective colleges, on average, can expect to write 20-30 supplemental essays plus their personal statement.
Letters of Recommendation Guidance
Obtaining the most effective letters requires strategic selection of recommenders, and submitting carefully written request materials. Regardless of when you start with PCC, we provide guidance on developing the skills and behaviors necessary to obtain the strongest letters possible.
The best interviews feel like an enjoyable conversation. To prepare for successful on-campus or alumni interviews, we provide guidance on the types of questions to expect, how to formulate answers that strategically compliment other aspects of your application, and guided practice over time to gain confidence and calm any nerves you may have. We get you ready to be a successful interviewee.
Application Completion Guidance & Review
Multiple college application systems and various high school policies can make the completion and submission of applications complex.
We provide ongoing guidance from Day 1 through the submission of all applications to help keep students organized and on-schedule.
Working with your counselor, you won't need to worry about what to do or when to do it.
The final step is to review and proofread all online applications to ensure that information has been entered strategically and correctly.
We provide the complete applications (including letters of recommendation and interview reports) of 5 students admitted to an Ivy League University for review and analysis with you.
Athletic Recruitment Guidance
We identify colleges where you have the potential to be a recruited athlete and work with you to assemble your recruitment package that includes an academic and athletic resume, recruitment video, letters of interest, and recruiting questionnaires. We provide guidance on how best to contact coaches to generate and maintain interest.
We also provide guidance on NCAA recruiting rules and regulations and what coaches typically look for in athletic prospects. We prepare you for interviews with college coaches as well as navigating the NCAA Eligibility Center process.
Arts / Digital Portfolio Guidance
Applying to college programs in Fine Arts, Fashion, Film, Design, Architecture, Music, Theatre, Dance and other related areas, typically require portfolio submissions. We will navigate you through all phases of creating a compelling portfolio or preparing for an audition that will highlight your best work in the right way.
Additionally, almost all colleges will accept digital submissions from any student. This may be a video or other online content that compliments aspects of the application. We can provide guidance on producing and submitting content that showcases your interests and talents.
BS/MD (Accelerated Medical Programs) Application Guidance
Applying to accelerated Medical programs is possible for highly-advanced students prepared to commit to a career in medicine. In addition to what is required to submit a competitive application at the most selective undergraduate colleges, we will provide additional guidance on research, physician shadowing, medical school essays, and preparing for the medical school interview process.
Early Mentorship and Coaching
While we can help students develop their potential and provide high impact assistance through the college admissions process to students in Grades 11-12, by working with students earlier in high school we are able to provide guidance and support that transcends college preparation. As a mentor and coach, we help students develop self-awareness, critical thinking and associative skills.
Everything we do leads toward the ability to craft compelling college applications, but the reality is that college admissions success is a byproduct of becoming the best version of yourself. By starting early, we are able to reduce the stress of the admissions process by completing activities well ahead of schedule. Starting senior year with the majority of applications complete feels good for everyone involved.
Early Writing / Communication Skills Development
We start the college essay process in earnest during junior year and it's often difficult because college essay writing is very different from school writing. With our Early Start students we spend a significant amount of time developing the storytelling skills to write a compelling personal statement and the most common supplemental essays.

Additionally, we help students develop the ability to communicate well through ongoing preparation for college interviews and the production of a practice application video. The low-stakes practice is what allows students to get to know themselves and gain confidence ahead of the application process.
We Work With You At

Any Stage

of Your Journey
Our concierge counseling services drive results through unparalleled personal attention and detail-oriented processes.
Find out where you stand with our College Admissions Index© Calculator. This calculator will produce your College Admissions Index© on a 0-10 scale and an estimated corresponding probability of admission to a selected college. We'll email your results to you immediately!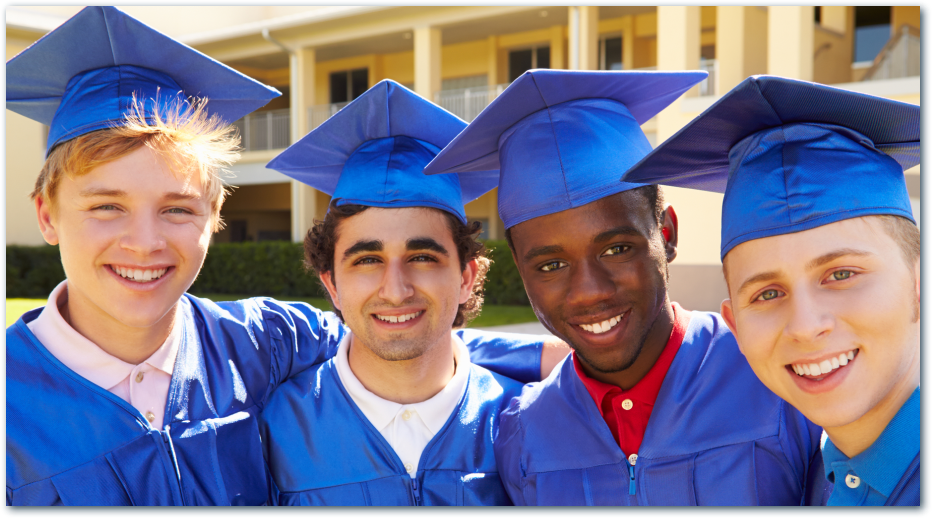 Your

Insider's Guide

to Selective College Admissions
Selective colleges receive thousands of applications and use a complex system to rank applicants and ensure they create an interesting and diverse class. Our Insider's Guide walks you through the 11 distinct criteria top colleges turn to when reviewing applicants. Get the guide and understand how to impress your ideal college!
I started working with Princeton College Consulting freshman year. Honestly, I thought it was too early to think about college, and I was just there for my parents. But as I started narrowing down what I wanted to do, I could really appreciate the things they did to support me. From helping me with summer program applications, to working meticulously on each college essay, to practicing interview questions, PCC helped me navigate the complex college process and present the best version of myself to universities. My counselor was able to help and understand me on a much deeper level than one from my school, and I think that's what makes PCC such a great resource: the people here are truly dedicated to your success. No matter how early or late in the process you start, PCC does an amazing job of helping you build the best application possible, and I could not have gotten into my top school without them!" I can't thank you enough for your support these past couple years. I'll be applying all I've learned here to my future medical school applications. Again, so grateful for everything you and your team have done. :)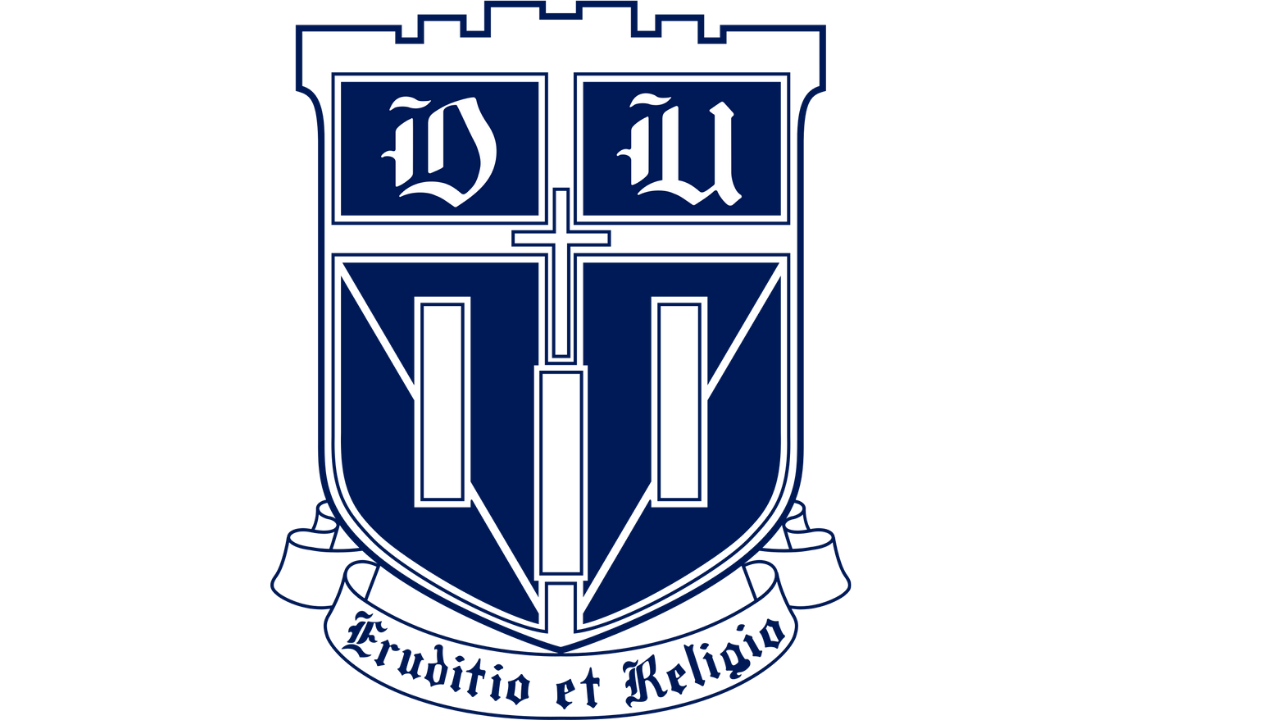 Emma X., Student
Accepted to Duke University
When I first started my application process, I was intimidated by the prospect of having to figure everything out on my own. Because I would be applying as an international student, the entire process seemed like a nightmare. This, however, was not the case. I began working with Princeton College Consulting later in my junior year and continued to do so throughout the summer of my junior year and my senior year. Peter, my counselor, was extremely helpful in everything from narrowing down a list of universities to writing application essays and preparing for alumni interviews. Above all, he was always willing to meet with me or give me advice when I needed it. I could always count on him to be available to me at any time of day or night, whether it was morning, noon, or night, and to respond quickly when I needed essay revisions, a one-on-one meeting, or simply had some questions that needed answering. It's critical to have the support of a college counselor who is committed to getting to know you and your personal goals; to making you feel heard and understood throughout the college process, and no one in this industry was more committed to providing me with that support. There was no limit on how much guidance I received. The resources I obtained through Princeton College Consulting were also imperative in my college application process, and I cannot imagine going through it without them. I could not have gone through this process without Peter, and I will be eternally grateful for the opportunity to work with him. Even after the process is complete, I still feel supported, and I and am sure that this sentiment will carry on. I would not be where I am today if it weren't for Princeton College Consulting, and I will never forget that.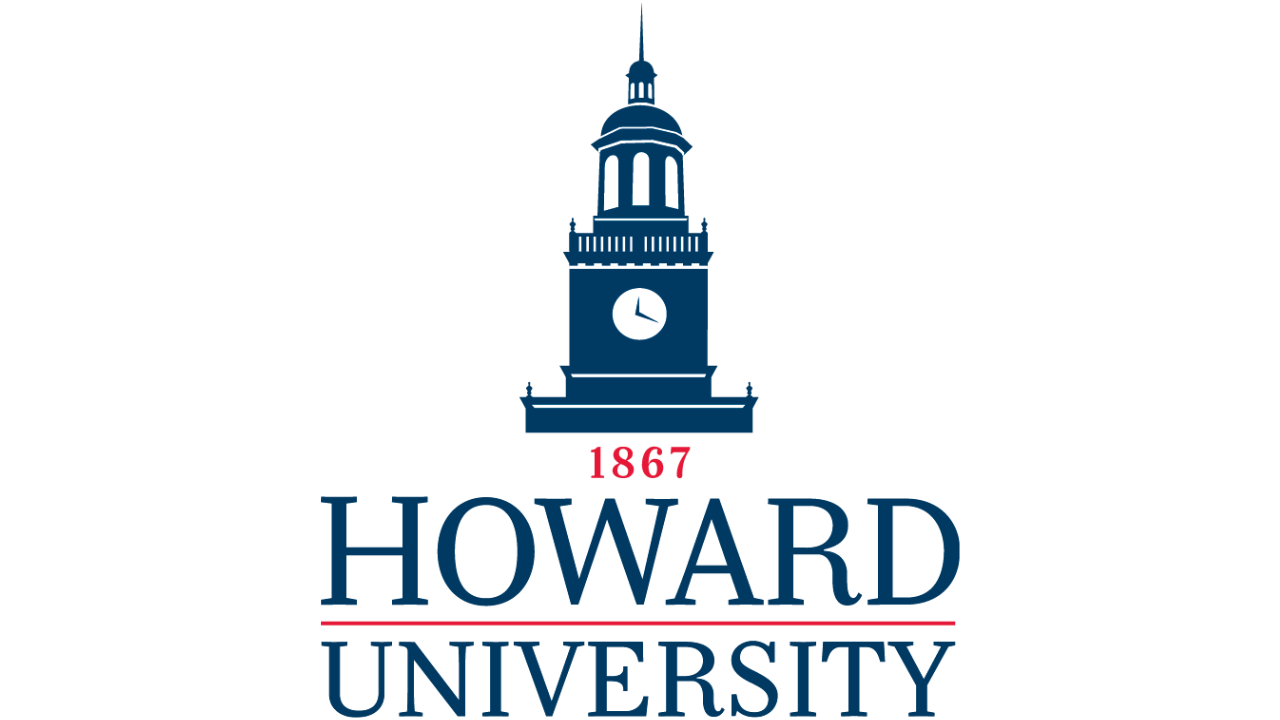 Chelsea L., Student
Accepted to Howard University
I loved working with Princeton College Consulting. I had friends who worked with other counselors who were discouraged about the schools they were applying to, but my counselor was always very supportive of me while still being realistic about what I should be looking for. My counselor met with me personally, helped me fill out applications, reviewed my essays and even gave me a daily schedule for applying to schools. I couldn't recommend anyone else. I was admitted to my top choice college and I owe it all to my PCC counselor!!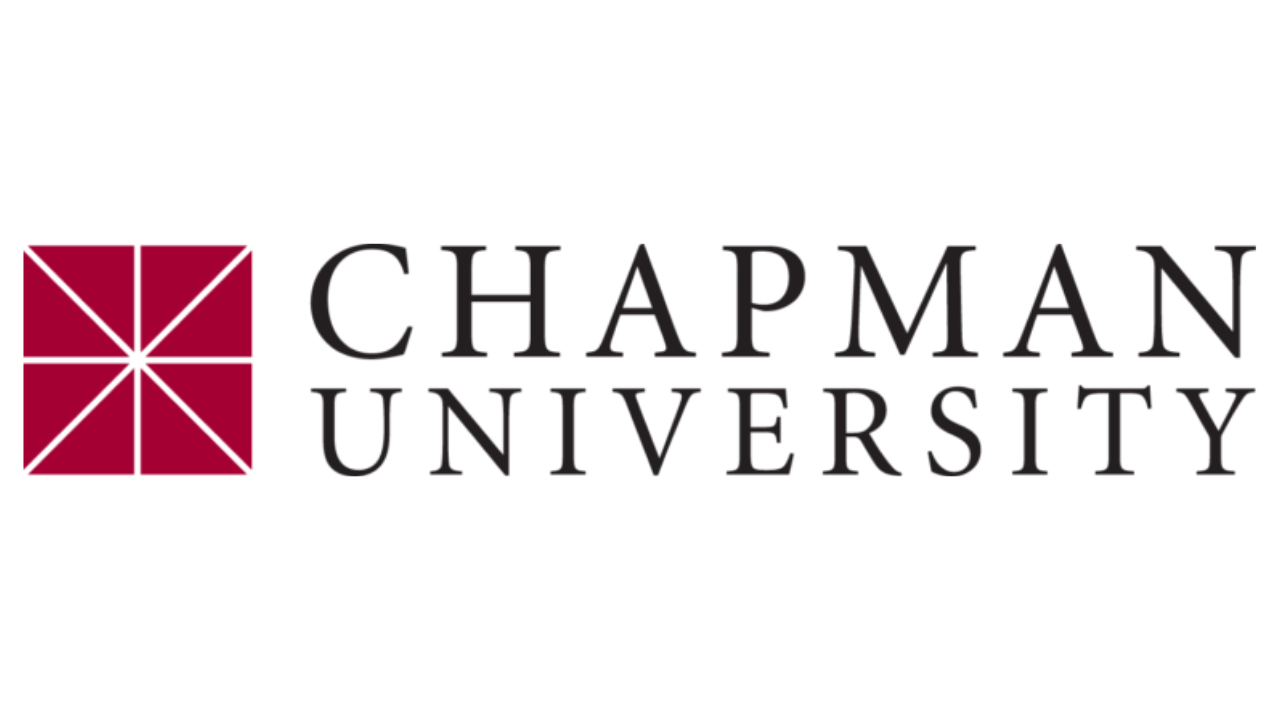 Selena R., Student
Accepted to Chapman University and Rutgers University New-Brunswick
Finding schools that are a great fit for your child can be difficult; charting a course of action to get them there, even more so. Princeton College Consulting helped to remove anxiety from the process, and replaced it with a targeted plan and prescriptive action steps to navigate us through both the college admissions and athletic recruiting process. Our son " bought in" immediately - a real testament to the PCC team. They knew exactly how much he could handle, while taking a full complement of AP classes and playing a competitive sport year-round. It was important to us to stay connected to the process. Princeton College Consulting did a great job accommodating this; every call was either taken or returned and every question comprehensively answered. Most importantly, it's effective - our son will be attending NYU Stern this fall and playing soccer for "the Cats". Princeton College Consulting was a great investment in our family's future - we would highly recommend them to anyone.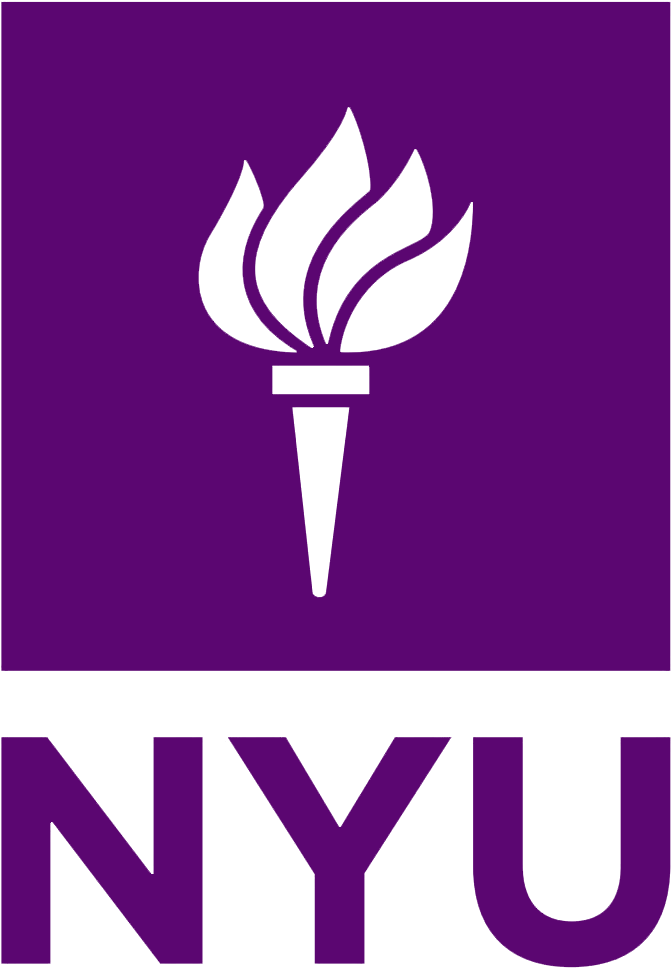 Jason and Traci A., Parent
Accepted Early Decision at New York University
My PCC counselor was very proactive and detail oriented. He helped me look into the depth of academic programs and create an effective brand for myself.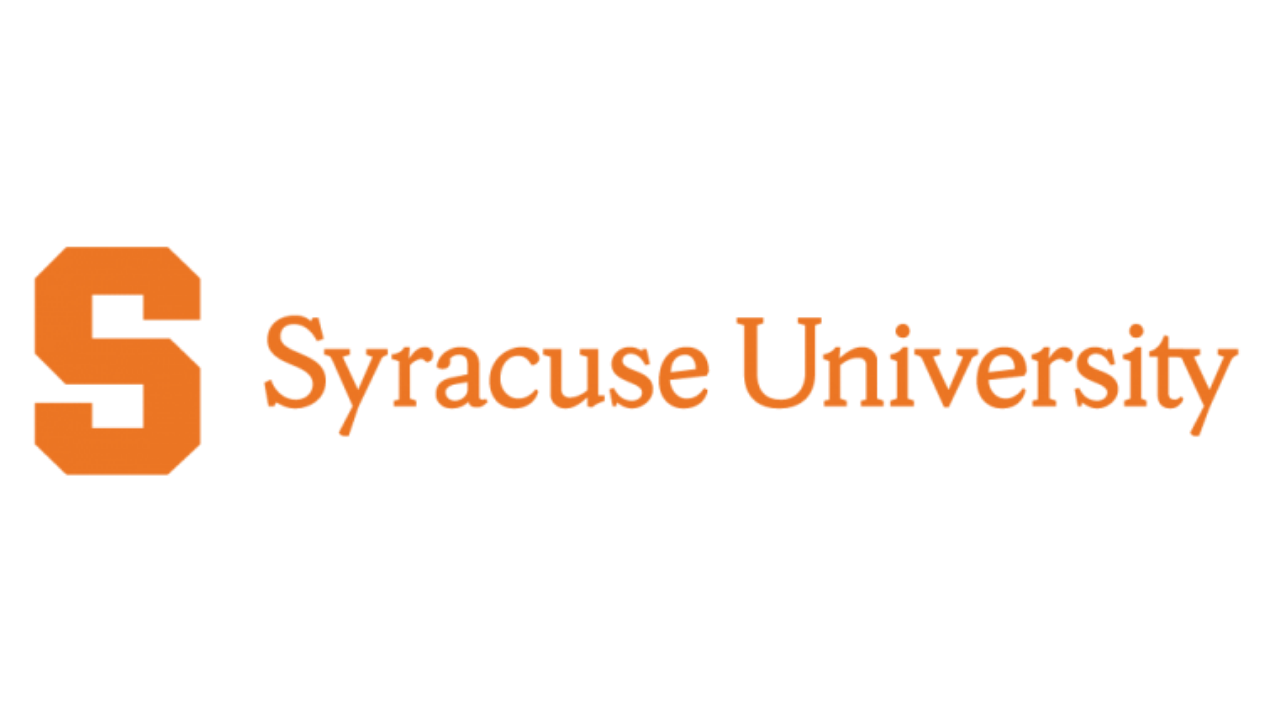 Arva H., Student
Attending Syracuse University
Applying to college is daunting. Charting the right course requires you to manage an admissions process which is opaque and highly complex, while at the same time optimizing the limited time, energy and resources of both you and your student. All of this takes place in tension with an emotional relationship with your child -- one that will require a realistic and, at times, sobering assessment of what you both want vs what you can achieve. Add to that the fact that, most of us have absolutely no experience with the process. Given the high stakes and the challenges, it is wise to seek the help of experts. When investigating coaches, my husband and I prioritized three things: a results-oriented system that was tailored to our child's goals; staff with the interpersonal maturity necessary to keep all parties motivated; and a strictly ethical approach. With two daughters having successfully completed their admissions process under the guidance of Princeton College Consulting we can say without hesitation that we got what we were looking for and much more. From the first meeting, the team at Princeton College Consulting had everything well in hand -- understanding our child's goals, assessing their state of academic and emotional readiness, and crafting an action plan that clarified their choices and moved them consistently towards success. By the end of the process, not only had they dramatically progressed academically and achieved admission to the universities and programs they desired, but they are better planners, better writers, better thinkers and better citizens. We can honestly say that at no time in their academic careers has as much care and expertise been focused on their success. We are delighted to have our son working now with PCC on his own admission process and would wholeheartedly recommend Princeton College Consulting to anyone serious about getting the best results from the college admissions process for their own student.rie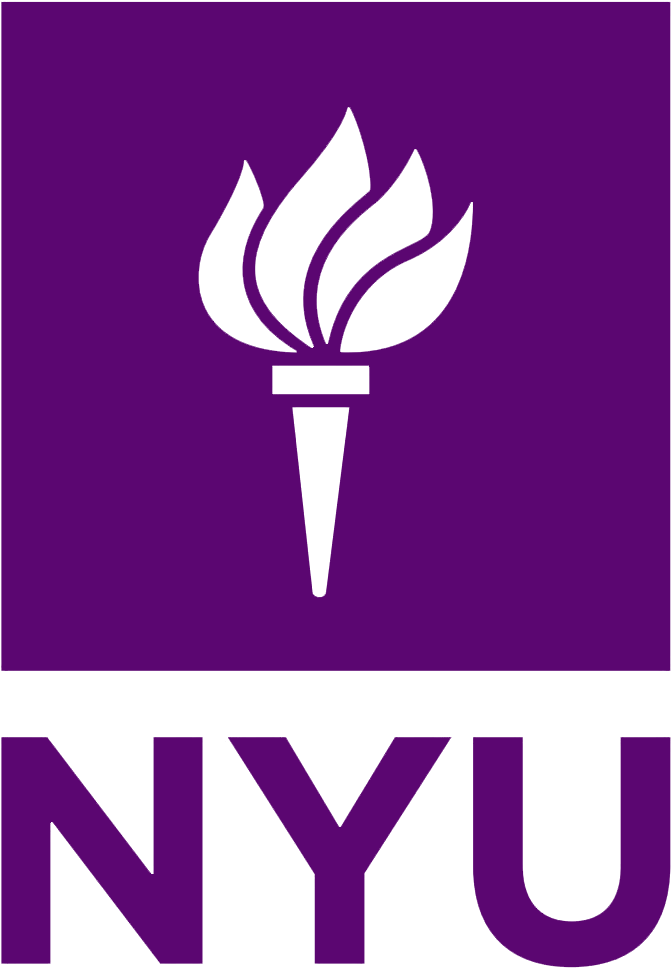 Mary Ann M., Parent
Accepted to New York University, Northeastern University, Rutgers University and Lehigh University
I got my acceptance to Tufts University last week which is my dream school and I owe the majority of my success to PCC! My counselor kept me on task throughout the whole process and supported/encouraged me to stay on track. As well as recommending programs to do over the summer to make my resume more impressive and helping me look more well rounded to colleges, she also helped me keep my college options open and not get tunnel vision (regarding my college list on the platform). She also guided me in keeping my expectations realistic. Lastly, I got recruited for fencing and she guided me through the college process and is the sole reason why I reached out to the Tufts Fencing coaches in the first place and was able to get recruited by them! I am extremely grateful to PCC!!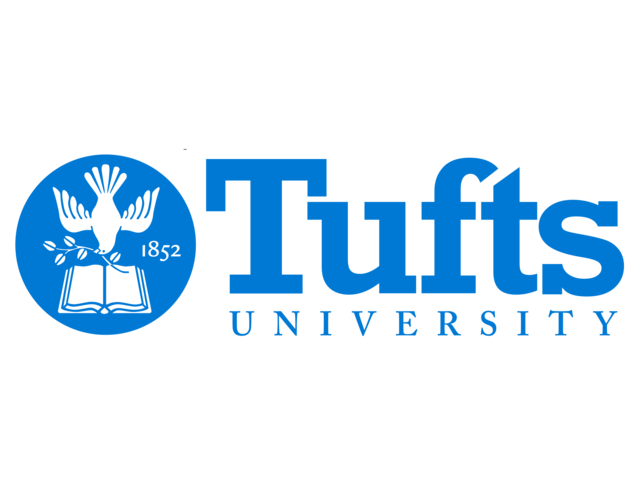 Alexia N., Student
Accepted Early Decision to Tufts University
I can't say enough good things about Princeton College Consulting. My daughter had a somewhat non-traditional high school experience following a sports injury and subsequent health issues. As a result, we got a late start on the college application process and had no idea where to even begin. Our PCC counselor was fabulous. He worked with my daughter to identify schools that best fit her interests, helped her craft an essay and personal statement that showcased her strengths and told her story, and created a timeline that enabled her to get back on track and submit her applications in a timely, organized way with minimal stress. The guidance and encouragement our PCC counselor provided throughout the process made all the difference. My daughter is now a freshman at American University, one of her top choice schools. Thank you PCC!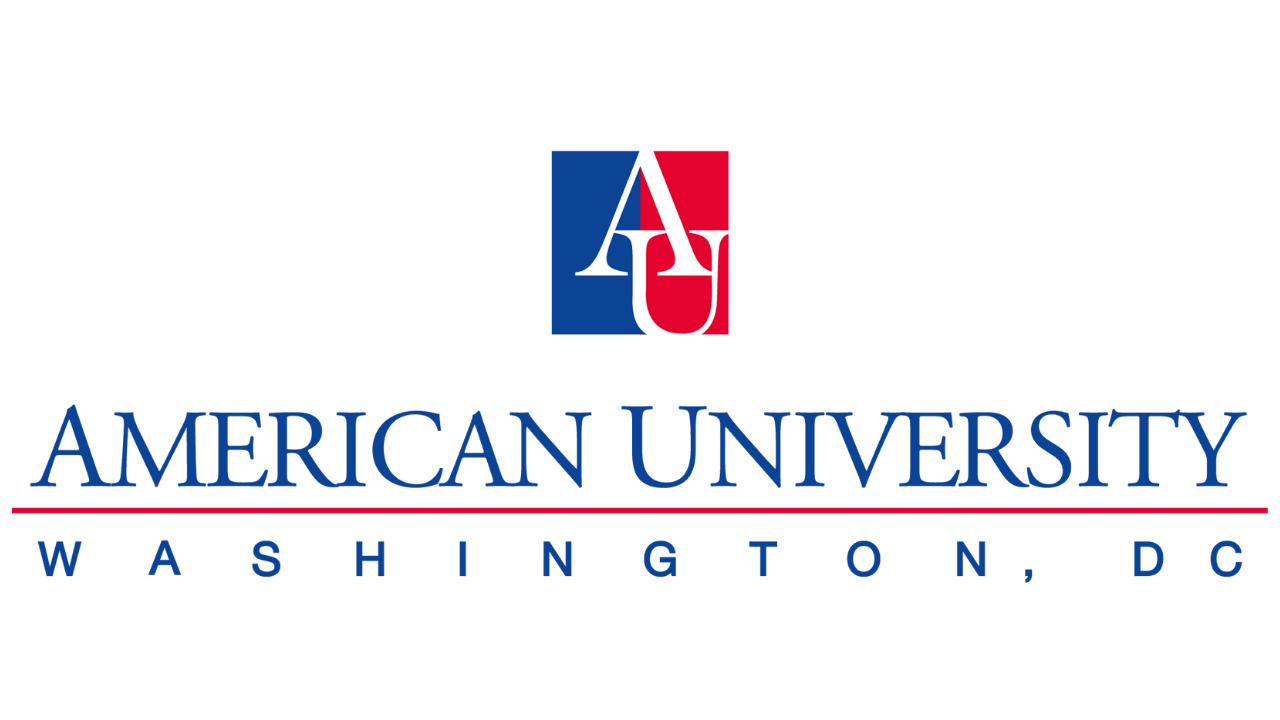 Carol P., Parent
Accepted to American University and Elon University
You are a huge part of his success into his admission into SMU!! We really appreciate all your support, patience, attention and expertise throughout these past 4 years. It's been a long haul and you really helped our son keep on track and we are so grateful. Thank you so much! You have been an incredible counselor and this success is as much yours as his.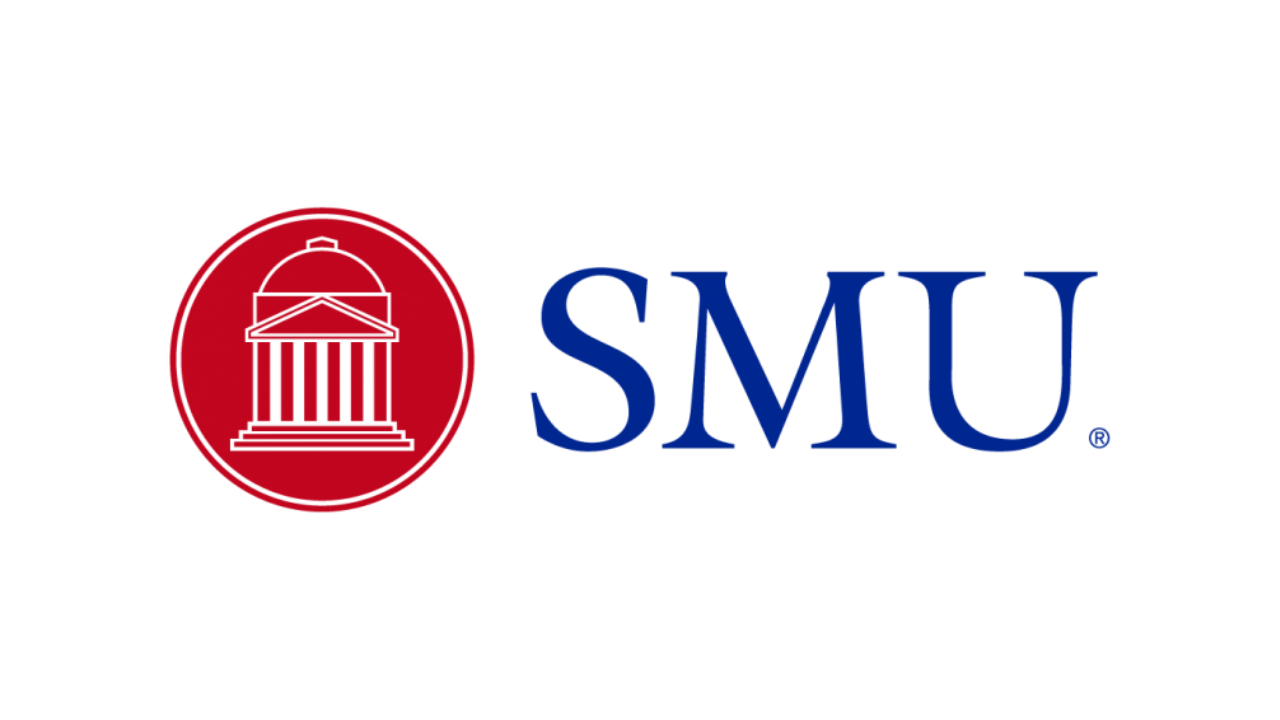 Ruth L., Parent
Accepted Early Decision to Southern Methodist University
Initially, the American college admissions process seems fairly straightforward. We're told that with some good grades, a high SAT/ACT score, and a position on your school's Student Council, you have all you need to get into a Top University. Without Princeton College Consulting, I would have fallen into this trap as well. The actual college admissions process has much, much more nuance involved. Demonstrated interest, extracurricular spikes, strong recommendation letter language, yield protection, evidence of authenticity—these essential aspects slip through the cracks for most applicants. Not applicants utilizing Princeton College Consulting, however. Through them, I became a master of the process, feeling empowered and confident when I submitted my applications rather than anxious and distressed. I cannot recommend Princeton College Consulting enough for any high schooler with their sights set high and their potential unlimited. They will put you on the right track, address your every concern, and most importantly, bring out the best in you.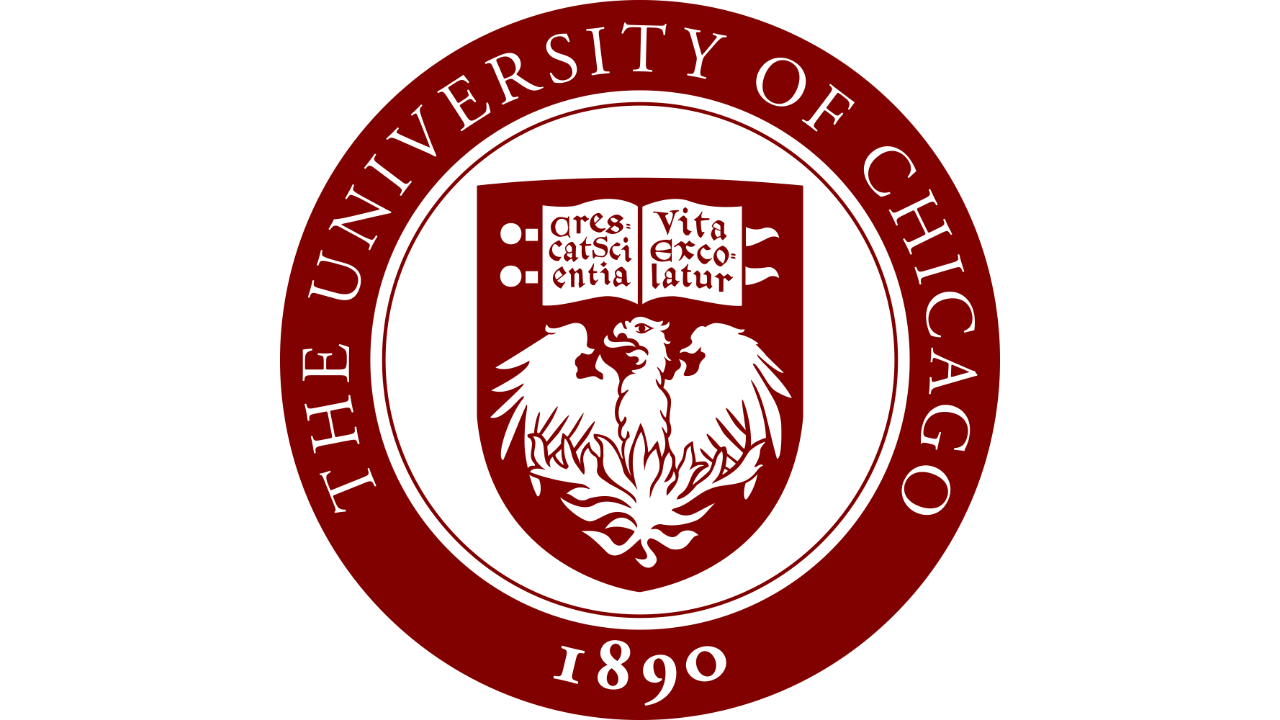 Arya N., Student
Accepted Early Decision at University of Chicago
We wanted to thank you from the bottom of our hearts for all the help and mentoring you provided for our son. You were so helpful and educated us in every step. The college process at the beginning was so scary and daunting to us. Our son, being our firstborn, we did not have any prior experience as well. Your guidance in every step was so helpful and reassuring to us. He wouldn't have gotten into Franklin & Marshall College without your guidance. You were extremely kind and patient with all of us and we have no words to express our gratitude!
Suresh S., Parent
Accepted to Franklin & Marshall College
College admissions is a confusing, daunting, and needlessly tedious process. It takes years to cultivate a compelling application, and without Princeton College Consulting's guidance and insight through everything, we would have been lost. Whether they're teaching you every college's little nuances, helping you organize and craft essays, supporting extracurricular development, or strategizing course load and recommendation letters, Princeton College Consulting helps keep everything on track while handling everything professionally, reliably, and enthusiastically. With their help, our son understood what it took to stand out to different schools & highlight his strengths, and for that, we could not be more grateful.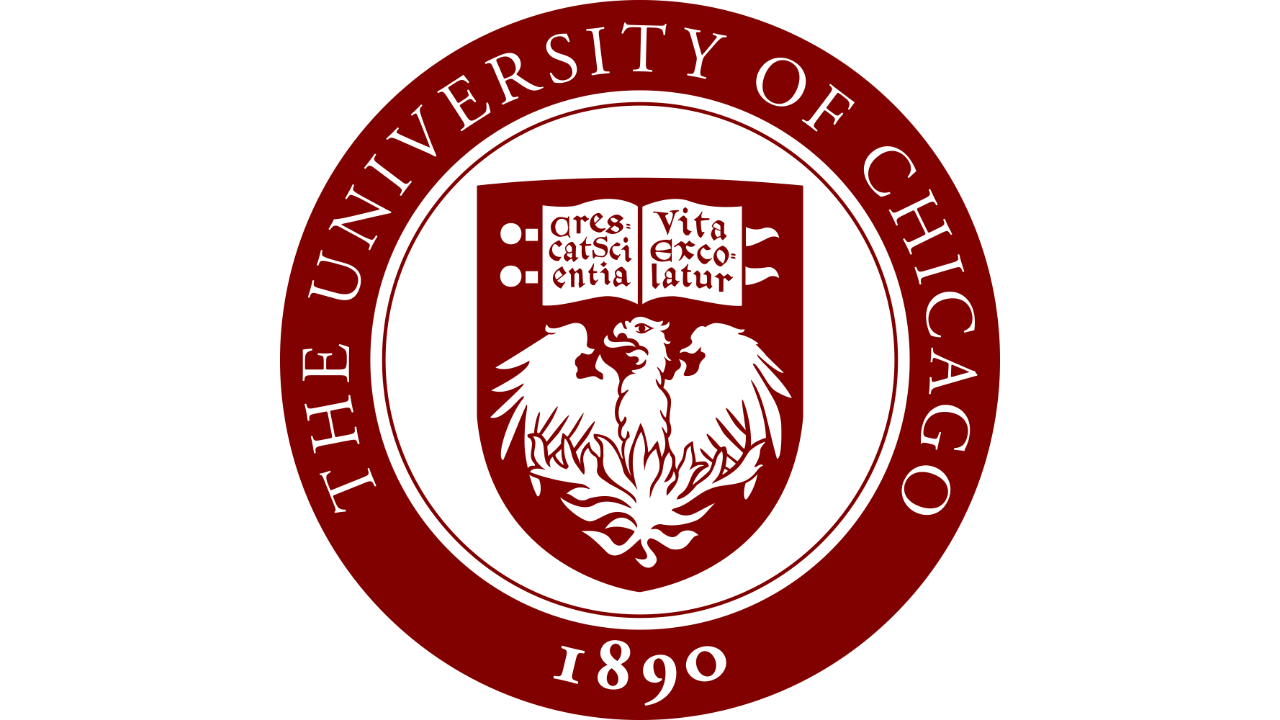 Dinesh N., Parent
Accepted Early Decision at University of Chicago
They pushed me to think harder about myself and what I most want out of college and life. They also helped me see my writing from the admissions committee's perspective and be patient throughout the process.
Anna M., Student
Accepted Early Decision to University of Chicago
Through my time working with Princeton College Consulting, I have grown as both a student and an individual. I began the program in my Sophomore year of high school and since then my writing, time management skills and character have developed massively. This is not to say that I was a bad person before, rather that through our work I developed a stronger sense of self; I learned to place an emphasis on authenticity, finding what I really enjoy, focusing on that, and avoiding doing things simply to please an admissions committee, while also undertaking the necessary academia. Most importantly, I came to understand that it's ok to admit weakness and be vulnerable in my application, that universities don't expect a superhuman applicant. In retrospect, I see that it is the journey of the college process, not the end result, that's essential. It is a conduit for personal development, a method by which one makes that challenging leap from adolescence to adulthood, a time where one must look back on what they have accomplished and begin to discern the path ahead. Though it seemed daunting at first, considering the magnitude of what lay ahead of me, Princeton College Consulting broke down what needed to be completed into small, concrete steps while keeping in mind what else needed to be done looking forward. For all of this and more, I highly recommend Princeton College Consulting to any prospective students and their families. Thank you so much for what you have done to teach and shape me on this voyage. I am eternally indebted.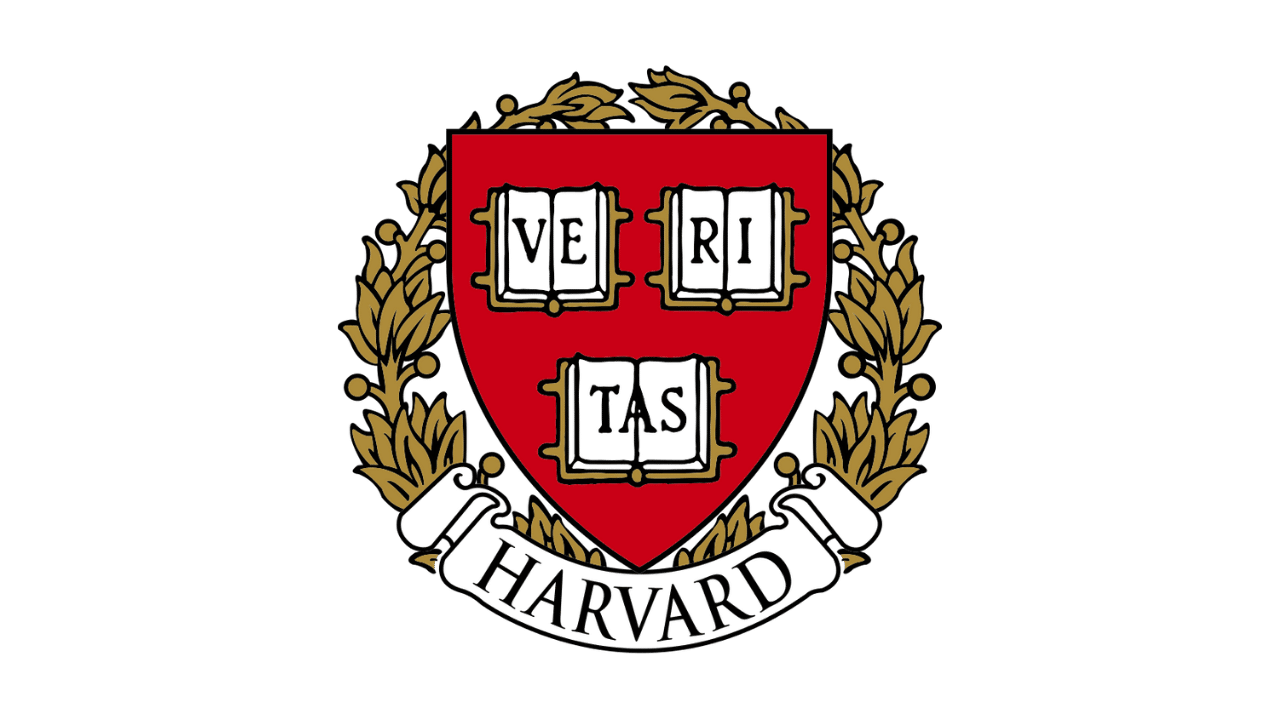 Ben D., Student
Accepted Early Decision at Harvard University
Thank you so much for all you have done over the past three years. Your guidance and patience helped transform me and my family from clueless and concerned to confident, college ready individuals – and for that I could not be more grateful. I truly appreciate all the time and effort that you put into reading essays and resumes, talking me through the process, and just helping me feel comfortable hitting the "submit" button. I know I wasn't always the best client and that at times I needed to be helped back on track, which you always accomplished, not by yelling but rather, by encouraging and motivating me. It was always a pleasure being able to talk with you and navigate the vast college landscape. Through minor digressions and sidebars I feel that I gained a true mentor and I couldn't be more thankful. I'll be sure to keep in touch next year and update you on NYU Stern and all the crazy things that will inevitably happen in the city. Thank you for helping to make my dreams come true and preparing me for the next chapter in life.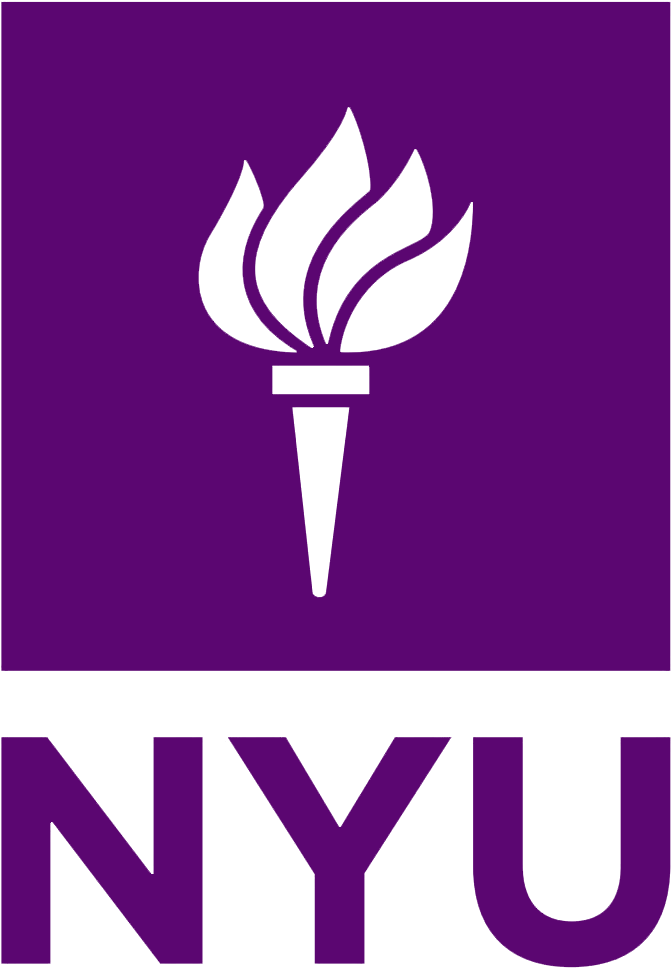 Carter A., Student
Accepted Early Decision at New York University
My wife and I wanted to thank you for the time and effort you put into our son's application process. Your insight and professionalism turned a chaotic, emotional quagmire into an organized, efficient goal-oriented process. We were all very lucky to find you... PCC seemed more professional than the other services out there and it clearly is. We will be in touch to discuss our younger son's college options and then soon after, our last daughter will start working with you.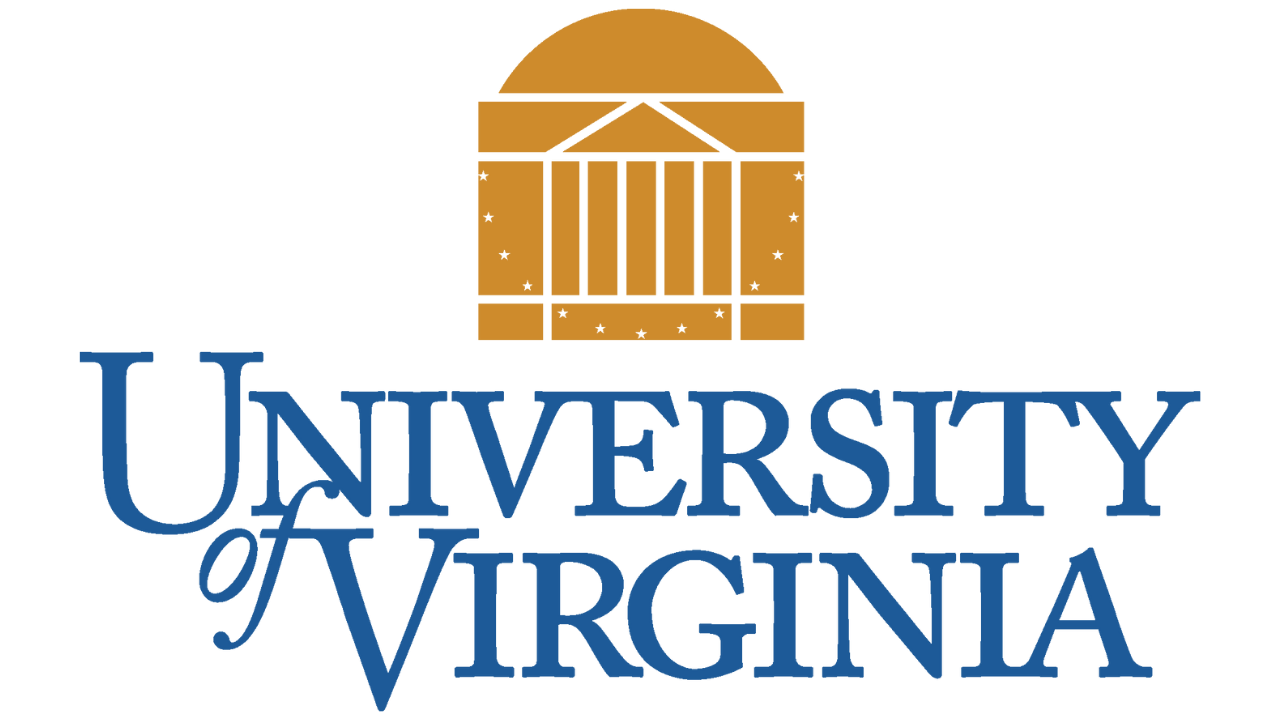 Dr. Smith, Parent
Accepted to University of Virginia, Pennslyvania State University, Bucknell University and Georgia Institute of Technology
College applications are always complicated and formidable to some degree. It becomes challenging and can be chaotic if the school counselor offers basic and routine assistance. It was our smart decision to work with Princeton College Consulting for our daughter's college application process. Our PCC counselor was extremely patient, efficient, and knowledgeable. She worked with our daughter setting up the timeline and keeping everything organized. Thanks to her professional guidance and assistance, our daughter got into her dream school. We highly recommend PCC to any family having kids seeking college application consulting services.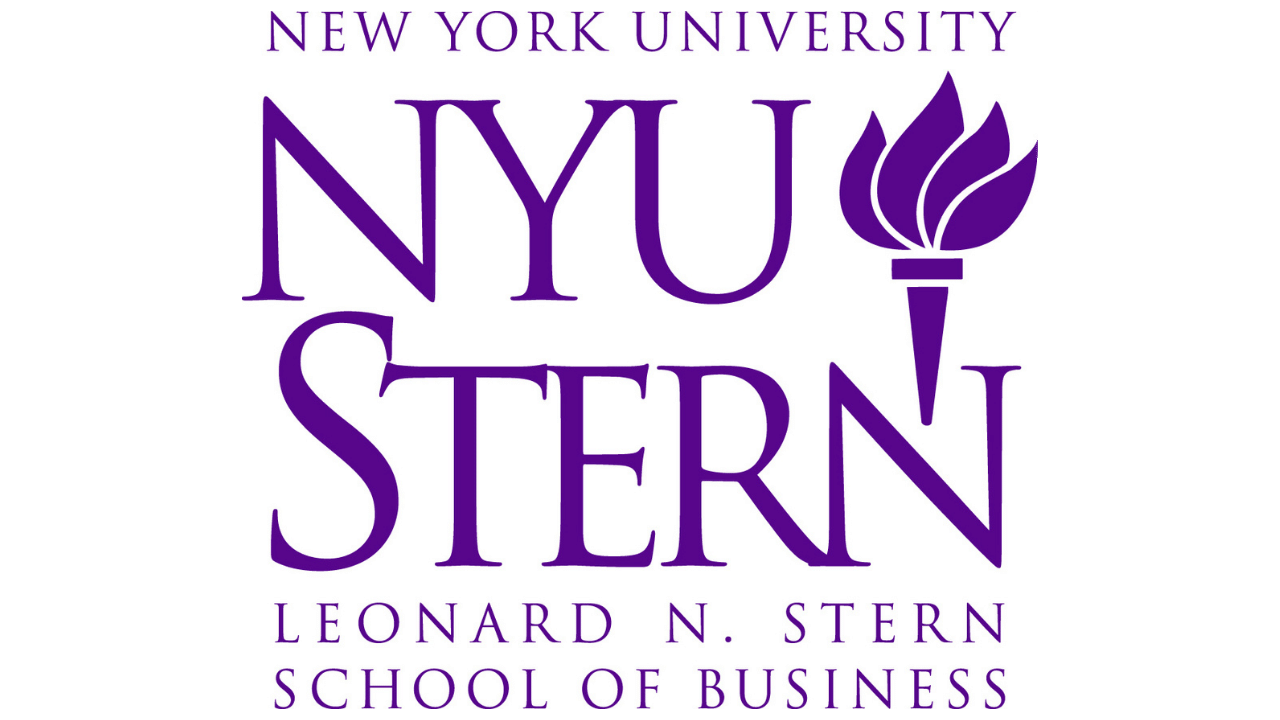 Lucy W., Parent
Accepted Early Decision to New York University (Stern School of Business)
Thank you again for your brilliant editing, your insightfulness, your responsiveness, your patience and your incredible kindness.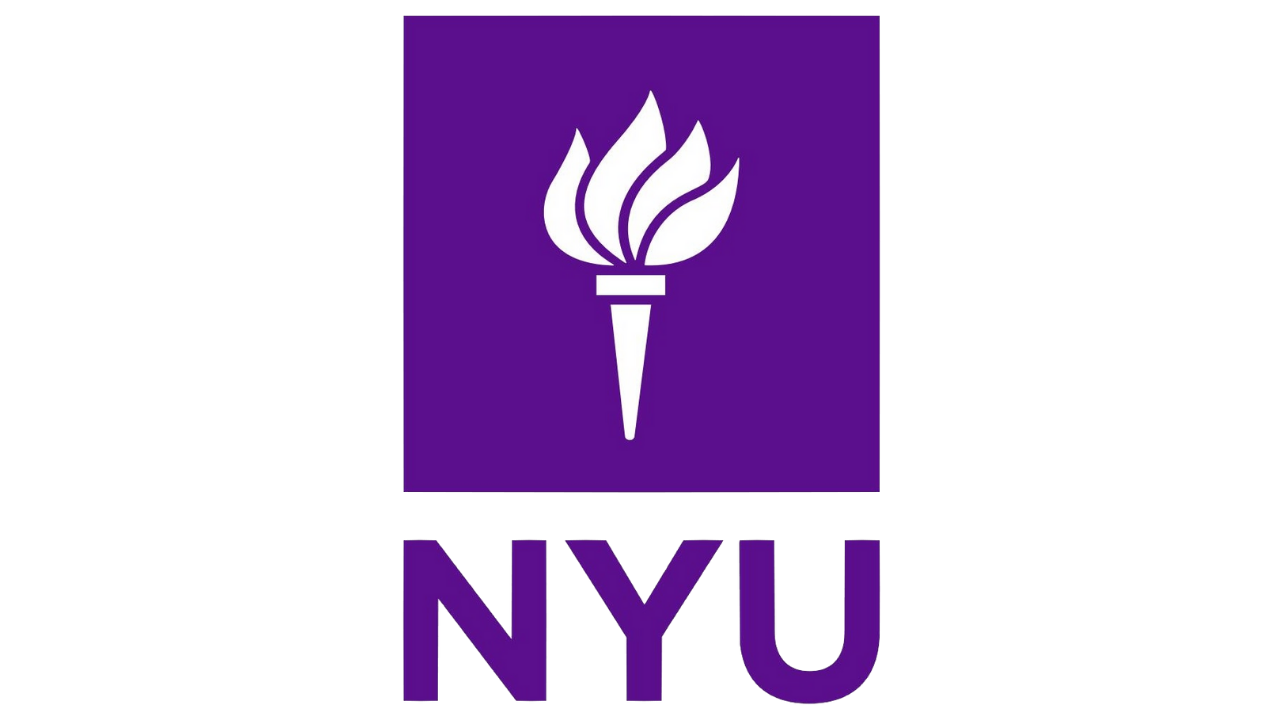 Mohinder S., Student
Accepted to New York University
Working with my Princeton College Consulting counselor was truly an incredible learning experience that has helped me set my future up for success. She not only guided me throughout the arduous essay writing and application process involved in admissions but taught me life skills of professionalism, responsibility and the importance of time management. Without PCC, my college application process would have not been nearly as smooth and perhaps I would have not discovered the opportunities I found at EHL. I cannot think of a better investment for my future than PCC. I am very grateful for the help that my counselor and PCC offered in helping me tackle the college admissions process in a timely and organized manner.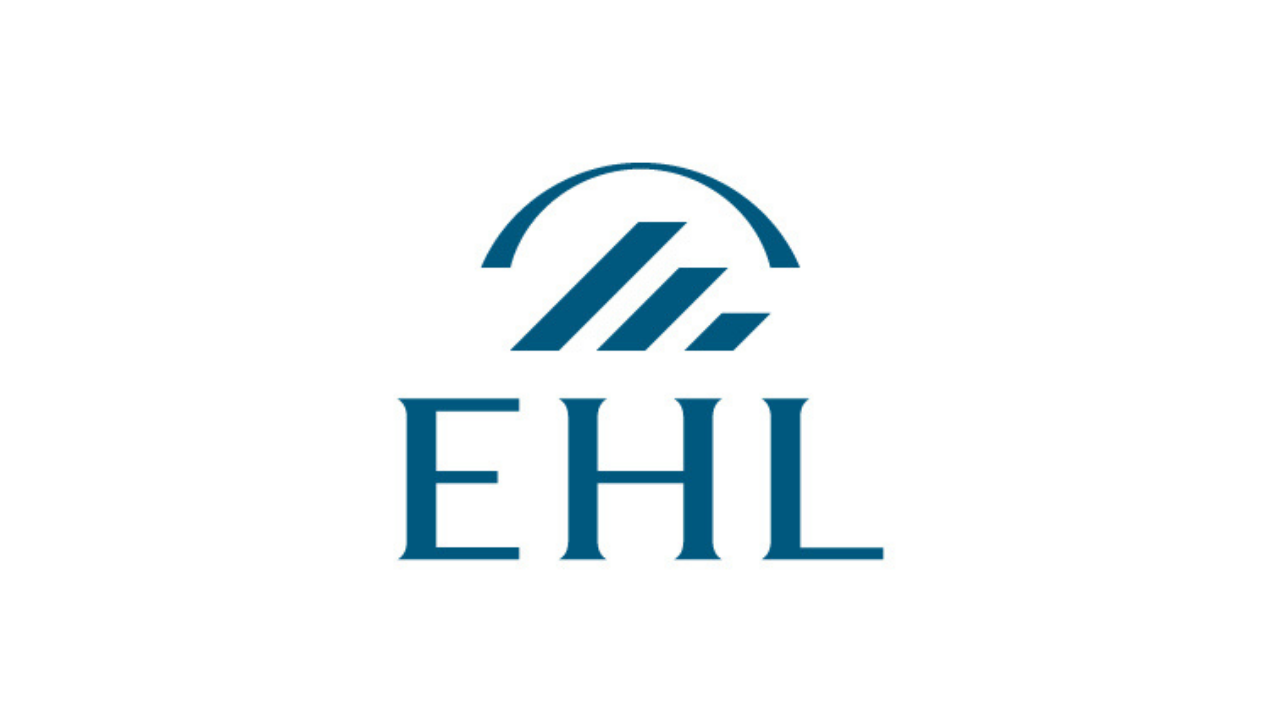 J. Ramirez, Student
Attending Ecole Hôtelière de Lausanne
When my son was wrapping up his junior year in high school, preparing for college applications and making a list of colleges that would fit him became a real task for him. During the spring of his junior year, I was considering if college counseling services would be helpful. My co-worker happily referred me to PCC. While the managing partner spent almost an hour with me to talk about their approach, what stood out was how high school students find themselves while they are going through the college application process. I liked the expression. Instead of emphasizing the result or presenting a list of assistance that PCC provides, he explained how it is a meaningful process. Now I look back, I agree, and I very much appreciate that they were able to help my son learn more about himself, find what he likes for himself, what he wants to do during his college time, and use what he learned to identify and apply to colleges.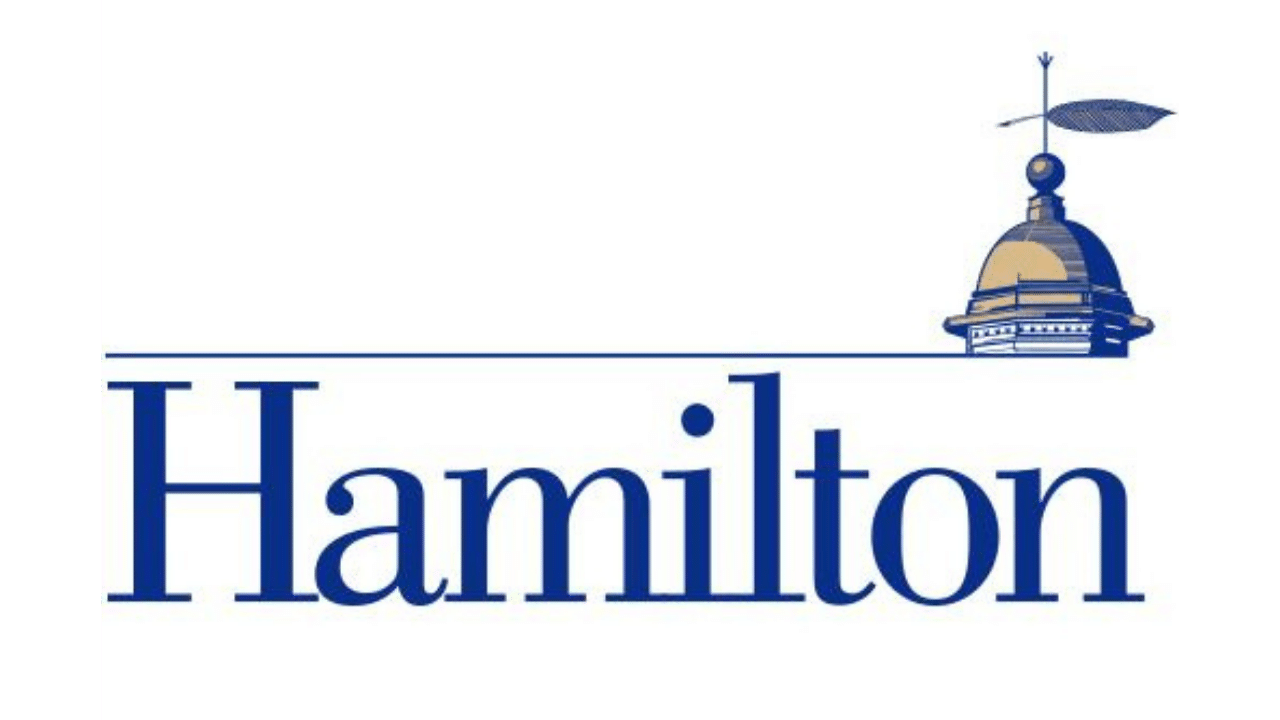 S.M.E., Parent
Accepted to Hamilton College, Pennsylvania State University and Skidmore College
We met PCC when our eldest daughter was a freshman in high school, as we were looking for guidance to help navigate our student athlete through her tennis and academic terrain. PCC developed a meticulous plan of action for her that included drills to work on her weakest areas, specified ways to think about scheduling tournaments, and detailed the recruiting process she would subsequently undergo. That plan also included a comprehensive analysis of the college application process, and how they would move forward on helping her to determine what she wanted from her college education, and where to find it. took time to genuinely get to know her, to identify her unique talents, and get her to think about her future in a nuanced manner. They embarked on a routine of regular meetings and assignments designed to raise questions, and compel her to provide written responses that over time, honed her writing skills and focused her thinking. They also considered her optimal course curriculum for each semester of high school, and prepped and scheduled all necessary standardized tests. Their work culminated in an application portfolio and profile that allowed her to thoughtfully engage with a variety of colleges. It was remarkable to watch our daughter work independently with her counselor over that time, and ultimately gain early decision admission to one of the most selective small liberal arts colleges in the country, where she also plays on the varsity tennis team.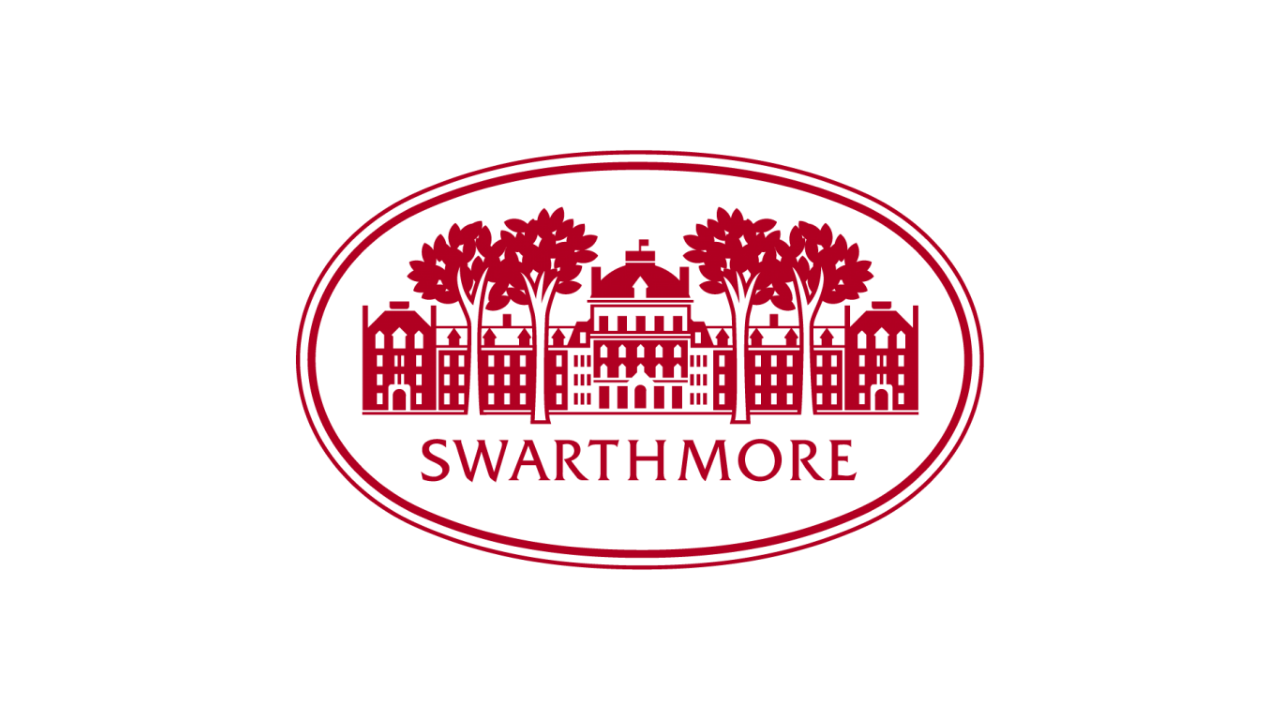 Michael D., Parent
Accepted Early Decision to Swarthmore College
Our counselor has been an excellent coach guide and friend to our son during the entire slightly stressful time for us. He did not have what we could call a standard profile. With these complications, you can imagine our state of mind as we started the sessions with PCC. Not only was PCC able to clarify everything to us in a very simple and logical manner but also spent decent time getting to know our son better and suggested various new college and program options that we had not even considered before. Would like to thank you for working with me patiently to keep him on track and motivated to complete the essays on time. It was not easy and hats off to you to keep your patience with him. Thanks to his persistence and realistic guidance, he was accepted in a number of his preferred colleges in our list.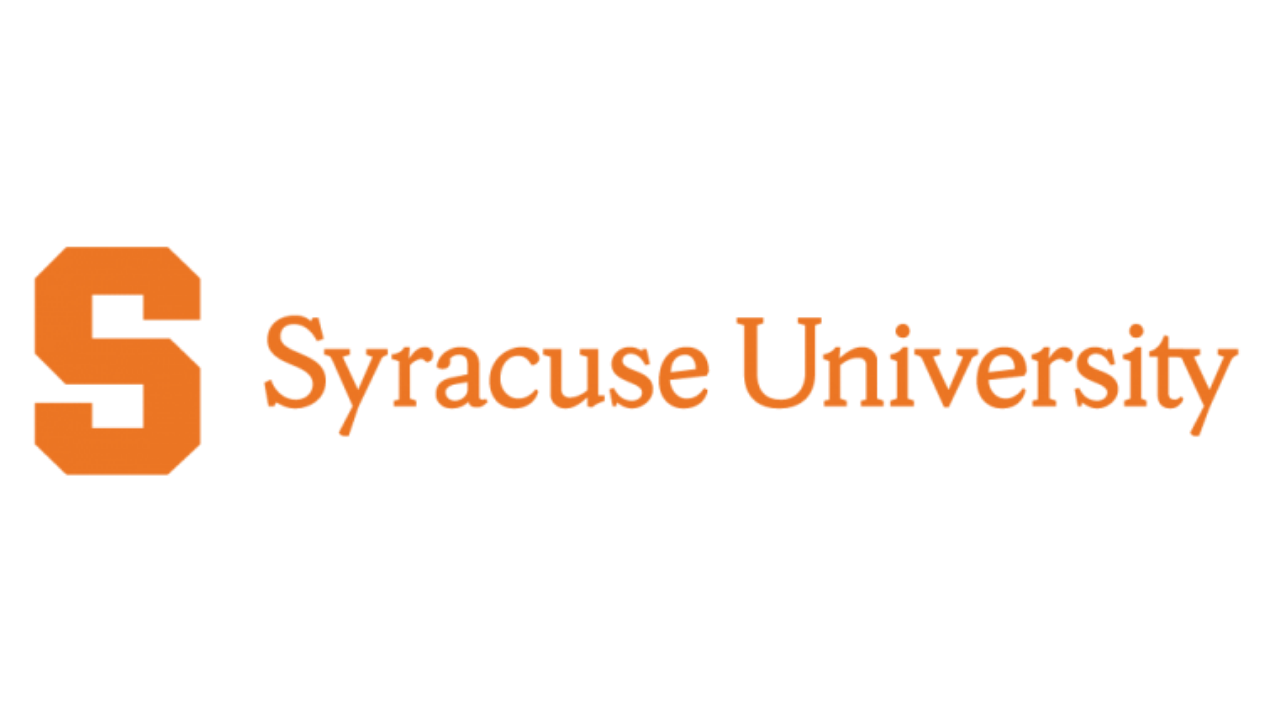 S. Pandey, Parent
Accepted to Syracuse University
I could not imagine going through the college admission process without Princeton College Consulting. Whether it was deciding what colleges to apply to, writing essays, or deciding what college is the best fit for me. The college admission process can be grueling but because of PCC I finished everything well before the application deadlines. Looking back, I do not remember ever being stressed or anxious. Hiring Princeton College Consulting was the best decision I have ever made! I got into schools I could never have without the guidance of PCC. At Princeton College Consulting you get more than what you pay for, and I am so grateful to have found Princeton College Consulting and an admission counselor who was so committed to my success. I highly recommend them to anyone entering the college admission process!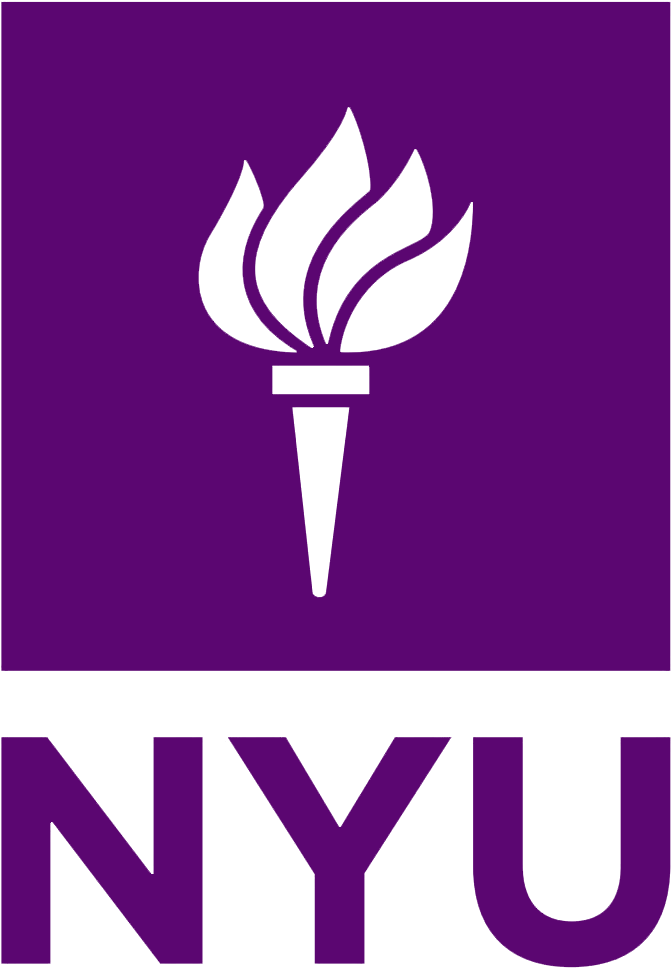 Ayshwarya M., Student
Accepted Early Decision at New York University
Playing college golf is something our son has wanted to do as long as we can remember. He also has wanted to pursue a quality education at a college that will stretch his mind and set him up for future success. I can say, Princeton College Consulting helped us to do both and I don't think this would have been possible without them. Our counselor worked closely with our son and guided him through every step of both the application and athletic recruiting process. In the end, among others, our son was recruited to play golf at his top choice, Bates College. We can't thank Princeton College Consulting enough for all of their help and highly recommend them to anyone looking for help through either the college admissions or athletic recruiting process. Bravo PCC!
Tony D., Parent
Accepted Early Decision to Bates College
The result is beyond all our expectations with our son admitted to both UPenn and Brown, among other schools. We can't thank you and the team at Princeton College Consulting enough!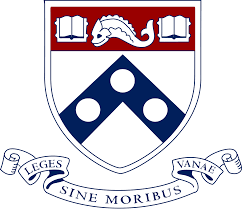 B. Han, Parent
Accepted to University of Pennsylvania
Princeton College Consulting was so helpful during my college application process. I was completely overwhelmed, but my counselor helped me to get everything organized and under control. She read over and gave feedback on my essays, proofread my application, and helped to make sure I felt confident with the list of schools I applied to. She even organized all important deadlines for each school and a timeline of when everything should be done, which was so helpful for me. On top of this she was extremely kind and patient. I am so grateful for all of her help!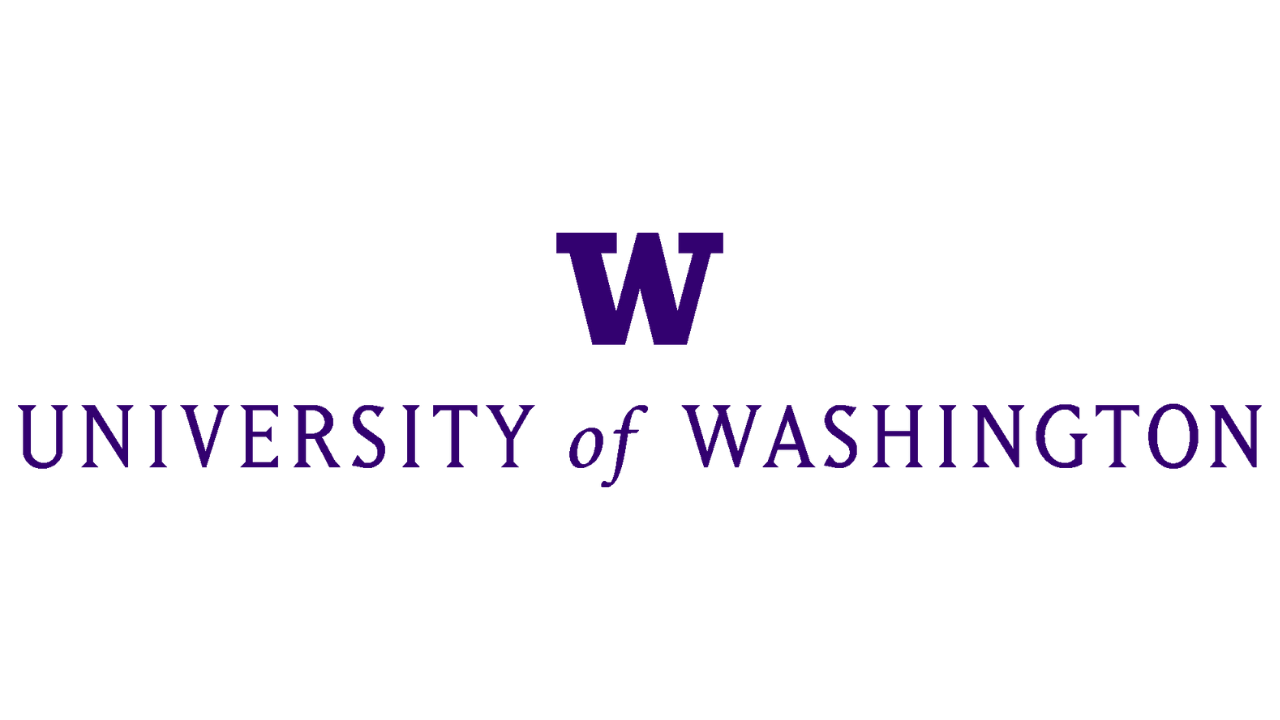 Roni B., Student
Accepted to University of Washington
I began working with Princeton College Consulting during the summer of 2018 at the end of my Freshman year of high school. Going into it, I was an anxious teen, I had a fixed mindset, and I struggled to effectively express myself through writing. By navigating my personal pillars, creating a narrative in all of my essays, and just always being there for me as a shoulder to cry on (figuratively and literally, of course), PCC helped me turn all of my initial weaknesses into weapons. As we entered the college application process, Princeton College Consulting not only revised my essays and equipped me with the tools I needed, such as a growth mindset, for approaching my apps, but they also provided me with a counselor who became a true mentor, role model, and friend. In school, I sometimes struggled with stress and time management, so I feared that the college process would be both anxiety provoking and all around arduous. With PCC, any doubts I had were quickly extinguished by my counselor's kind encouragement and helpful advice. By starting essays early, I was able to improve my writing and complete supplements in a relatively timely manner without having to worry about impending application deadlines. They also helped me tremendously with my musical supplements and staying on top of my recordings. Overall, PCC guided me through every part of the college process with grace and care, and for that I could not be more grateful. With their help, I've transformed from that timid freshman into a confident writer, excited to meet the challenges that will come my way. If I had to do it all over again, I would have started with PCC even earlier! :) Thank you guys so much!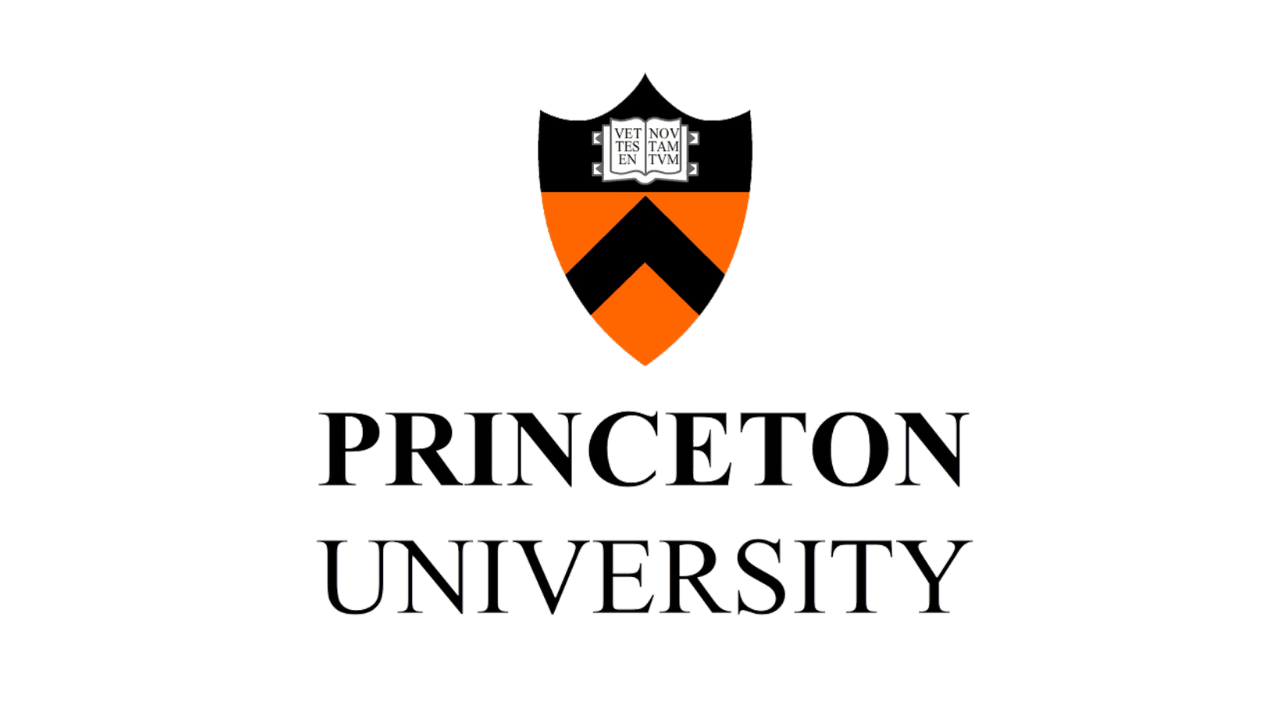 Claire D., Student
Accepted Early Decision to Princeton University
When it was time for our middle child, a scholar athlete who also excels in vocal performance; once again, PCC brought their expertise, this time to the vocal arena, helping her to evaluate the musical opportunities from conservatories to universities, submit performances and ancillary materials along with her academic portfolio, while all the while helping her to channel her creative energies and writing talents into an application profile that allowed her to gain early decision admission to the Ivy League university she desired. Even as he worked independently with our girls, our counselor was always readily available to discuss anything with us, and we were allowed to be as involved in the process as we liked. The teaching and advice he gave to our daughters was invaluable.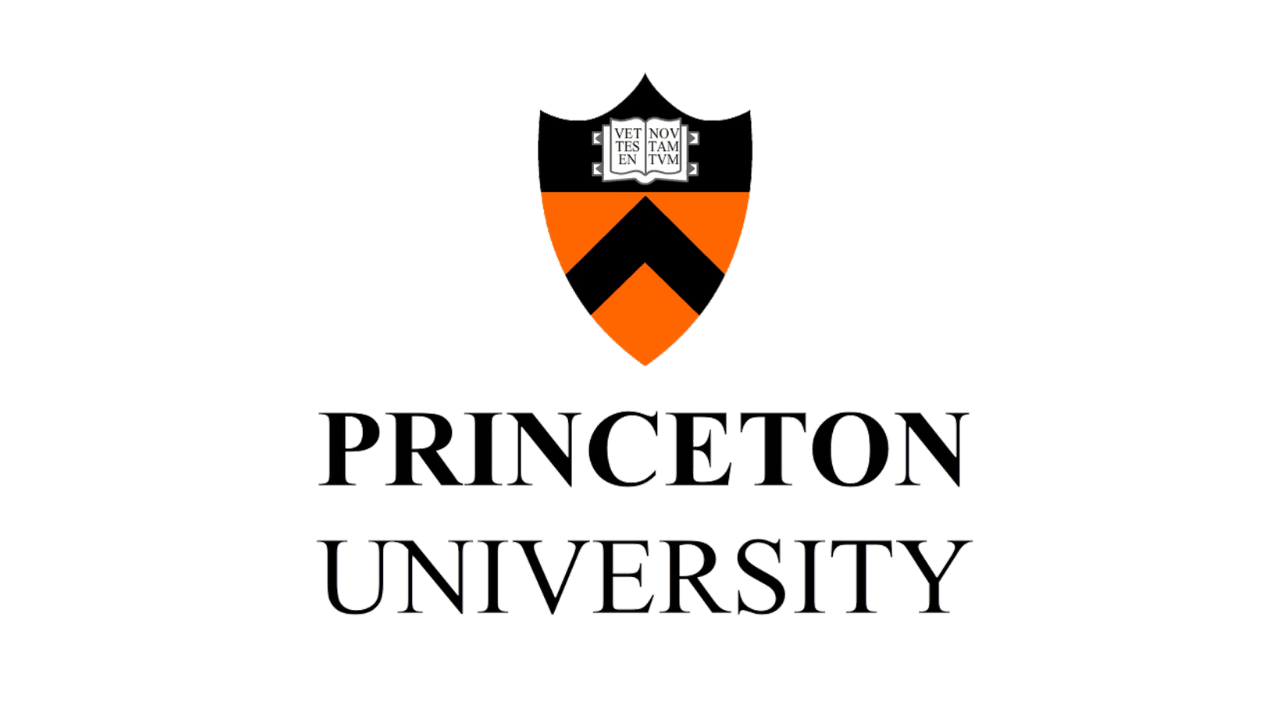 Allison E., Parent
Accepted Early Decision to Princeton University (Restrictive EA), Harvard University, Princeton University, University of Pennsylvania, Penn State, Haverford College
We are so grateful for your help and services in setting our son onto his college path. He was accepted into Southern Methodist University EARLY DECISION! He had an amazing counselor. Since his ninth grade She has advised, encouraged, provided multiple resources, and has been incredibly patient and understanding during this process. She have been a consistent advisor, perfectly suited for his personality, and this success is as much hers as it is his. The college process was simplified with her organized timelines, advice on summer programs and internships, and essay editing feedback. We are both thrilled for his success and are incredibly grateful for your program. We are looking forward to working with your team for our next son!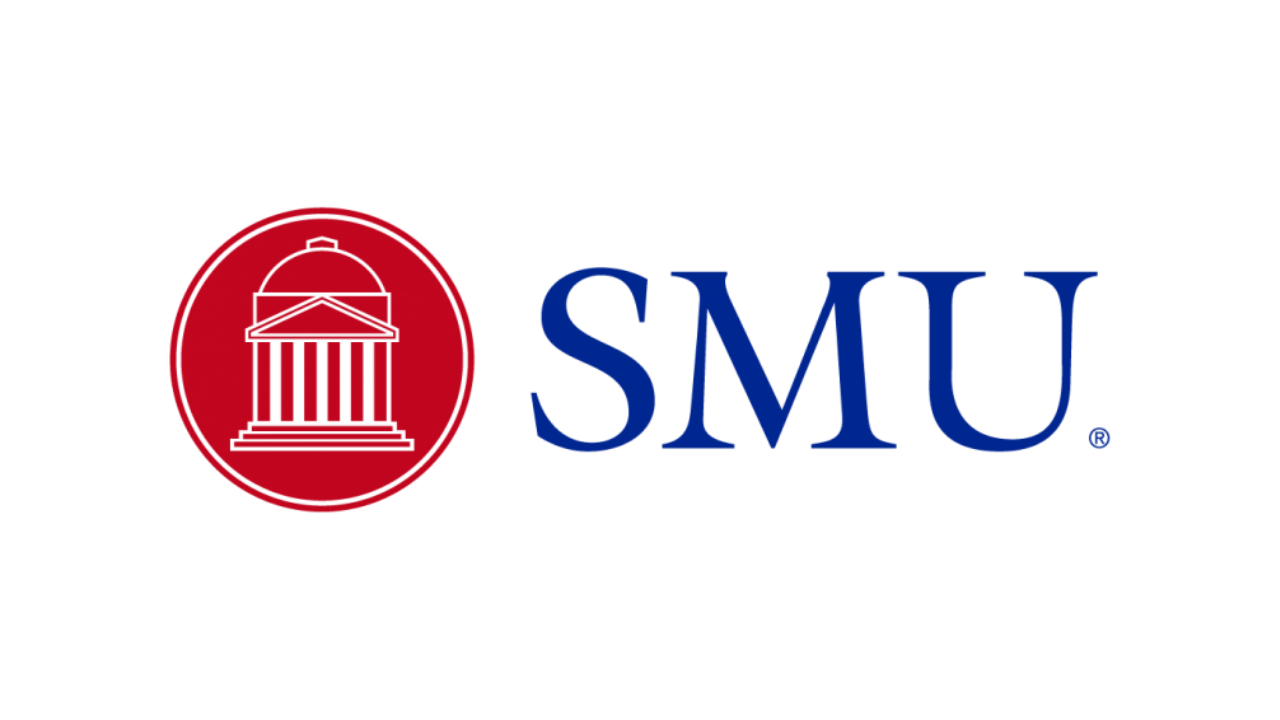 Michael L., Parent
Accepted Early Decision to Southern Methodist University
I was at first not prompted to ask for a consulting service, but after some discussion with my parents, we collectively decided that consulting would make the college process run smoothly. Since I did not have many personal resources outside of extended family, college consulting would have helped me gain some more insight as to how to narrow down my prospective colleges and what I would need to improve my applications. My family and I decided on Princeton College Consulting not only because of the locality but also because my parents had friends who recommended PCC to us. My experience working with Princeton College Consulting was actually really beneficial in terms of pushing me on the right track towards college, and the personalized experience was thorough and comprehensive. As a result, I think I was able to more clearly understand where my interests would take me and what my extracurriculars could offer me in terms of my application. I was able to expand on my options, narrow them down and eliminate others that weren't suitable for me. If a potential client was on the fence I would explain how useful the advice could be when used towards optimizing your application and choosing the college that is right for you, especially, for families with little to no experience in the college process.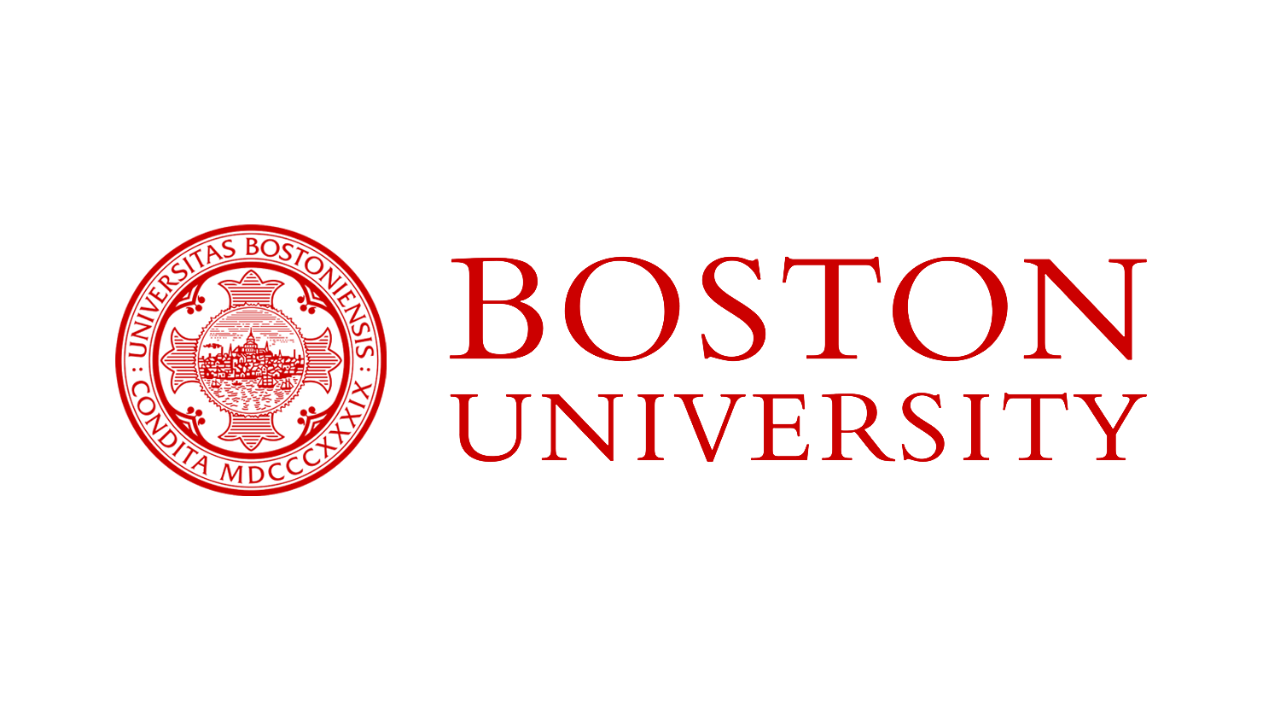 Rajiv C., Student
Accepted to Boston University (Early Decision), Rutgers University
I have been working with Princeton College Consulting since 2017. Initially, I wanted to work with a consultant because while I knew my counselor at school would be extremely helpful, I also knew that they would not be able to go to the same level of depth that a consultant would be able to go to. In the end, I am really glad that I did! My counselor was incredibly helpful identifying the right schools for me, with brainstorming and reviewing and editing all of my essays as well as preparing me for interviews, helping me assemble my resumes as well as all of the other facets of my application. Overall, the process was tiring and at times I almost wanted to give up, but I definitely felt like it was worth it. Without the push for each assignment date, I definitely wouldn't have made it. Also, the separate music schools applications were very confusing so I'm very thankful that Princeton College Consulting was there. After everything, I was accepted into my dream college Early Decision and was finished with my application process by Christmas. That was nice! Working with Princeton College Consulting was great because they really helped me to manage my time because I can have a tendency to procrastinate. Overall, while the college admissions process can be exhausting, it was totally worth it and I have Princeton College Consulting to thank for it!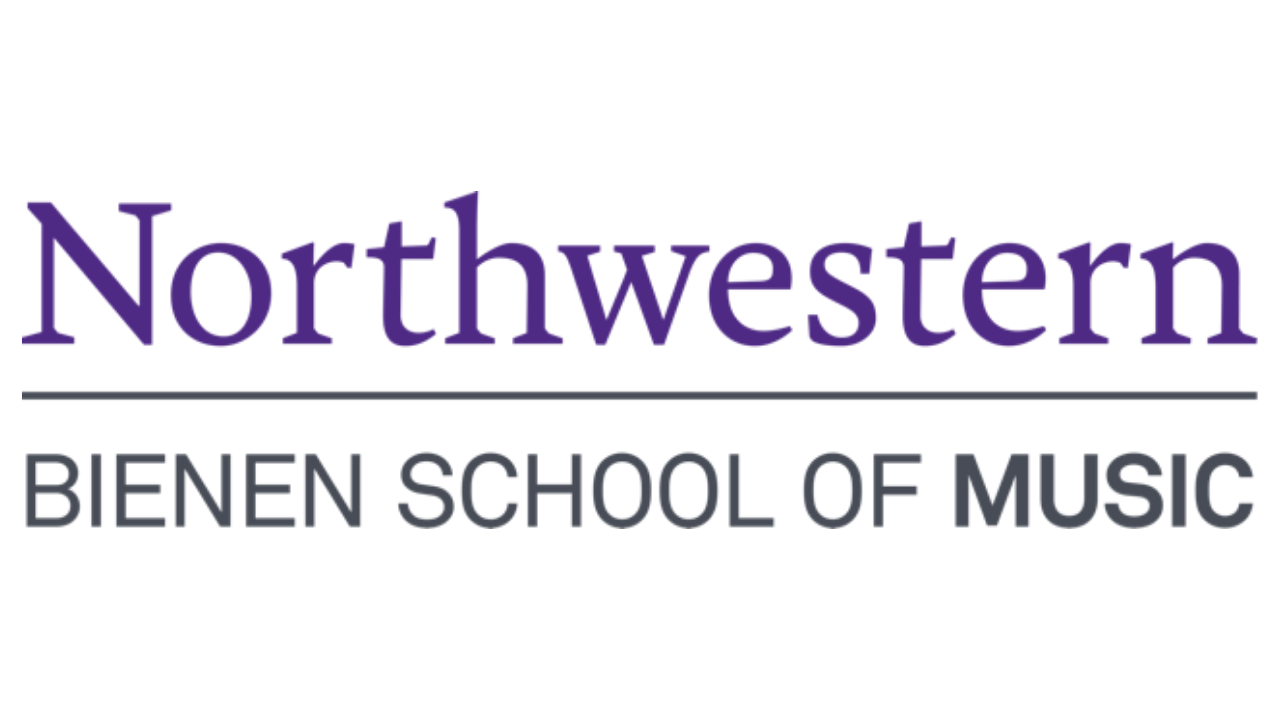 Mia H., Student
Accepted Early Decision at Northwestern University Dual Degree (Bienen School of Music & CAS)
I primarily wanted help with my college essays, but my PCC counselor did more than that. He strengthened my entire application to become very presentable before any college admissions committee. He worked with me around the clock, and made himself available whenever I needed him. If I was not a PCC client, I would not be attending one of my top-choice colleges in the Fall and my essays and application would be sub-par. All in all, I highly recommend Princeton College Consulting because working with them will indefinitely increase your odds at attending your dream school.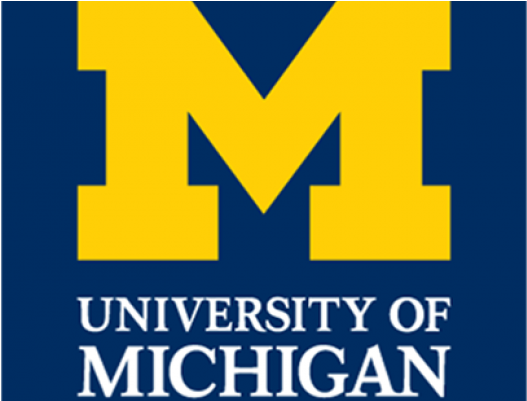 Ajey G., Student
Accepted to University of Michigan, Penn-State and Rutgers University
My mother and I, having just moved to the United States, were new to the college process, and we realized that we needed a guide to help us navigate it. I referred to Princeton College Consulting (PCC) by a friend, but I then had a face-to-face meeting with my counselor which made me more comfortable in working with them for the next few years. When I look back at the experience, I cannot even begin to explain how big of a help Princeton College Consulting was to my mother and I. Without their help, we would definitely have had a more difficult time getting organized for the college admissions process and also finishing every little piece required in time. With my counselor's help, I was able to approach the admissions process with more ease, and with no additional stress. Thanks to Princeton College Consulting, I was able to make my college choices and begin work on my applications early, and my application process went extremely smoothly. I was able to pour my heart out in my essays because I didn't have to worry about the prompts' locations, deadlines, etc. Now, as I have received acceptances to many of my top schools, I am incredibly grateful for their having aided me in my journey. If someone asked me I would, without a single breath of hesitation, say that they are the way to go!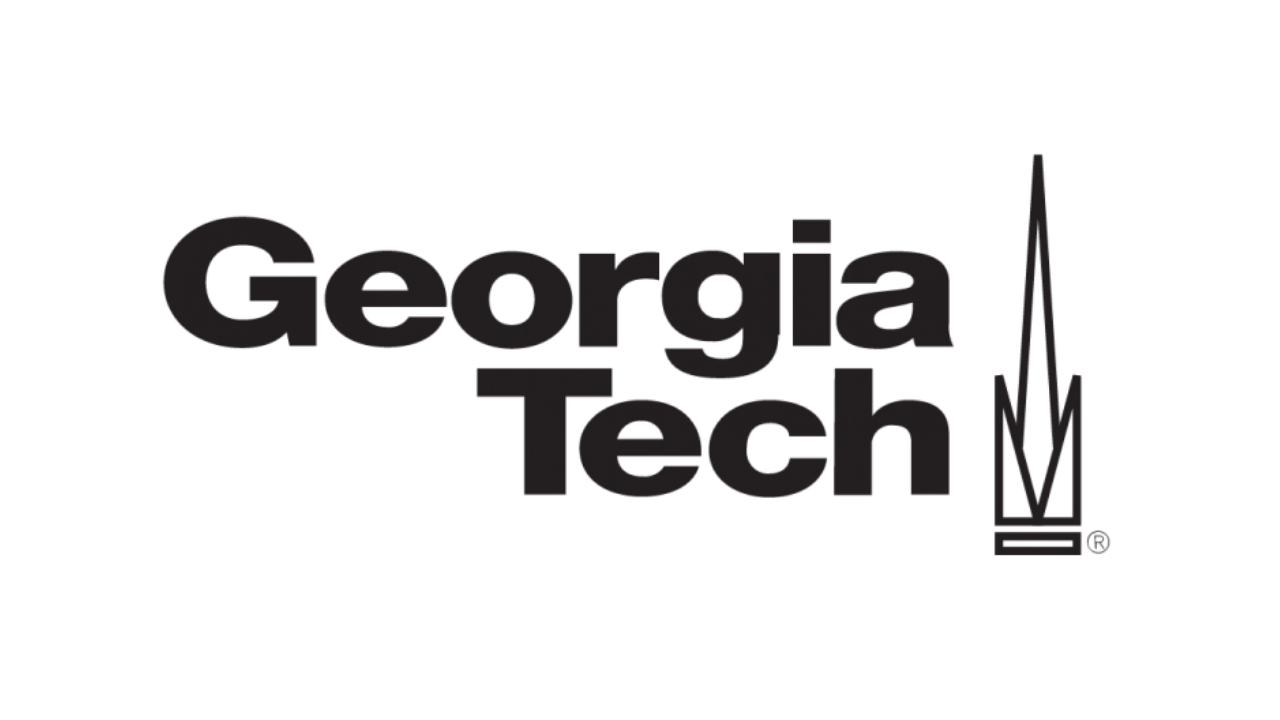 Sanjana T., Student
Accepted to Georgia Tech, Penn State, Rutgers University and Syracuse
I just wanted to let you know my daughter is thoroughly enjoying working with you. She comes out very happy out of each session, more energized and motivated :) We really appreciate all your help!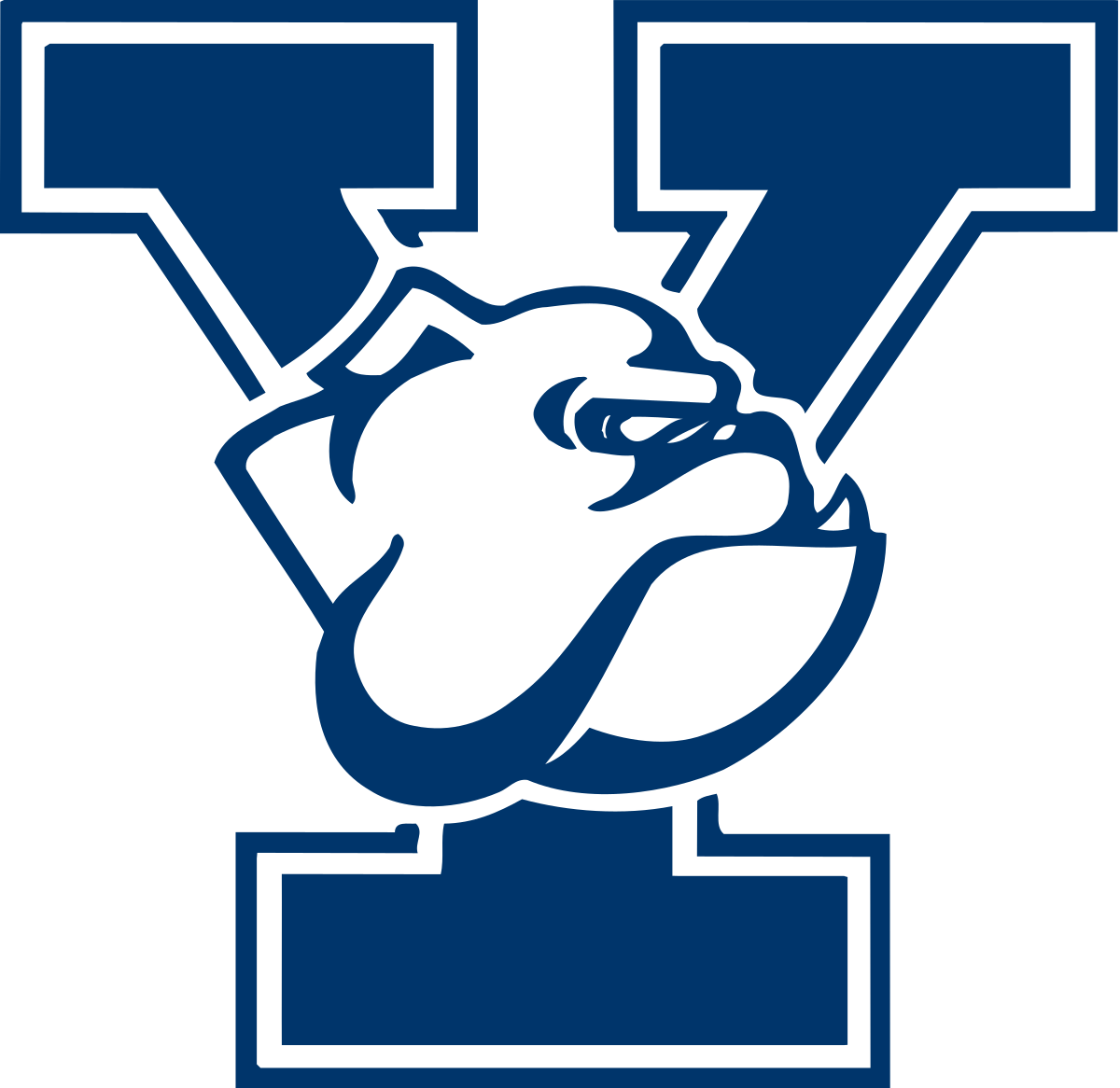 Geeta N., Parent
Accepted to Yale University
From the moment we met with Princeton College Consulting we knew we were in expert hands. The caliber of expertise that comes with years of college admittance experience was evident. They listened intently to our daughters projected academic path and with their attention to detail, helped us craft a pathway to success with the ultimate goal of acceptance to a college of her choice. Since her sophomore year, our daughter has been conversing directly via Zoom with her College Admissions Counselor. We could not ask for a more knowledgeable, insightful, approachable or goal-oriented college admissions counselor. Her expertise is evident in unsurpassed guidance concerning college admittance requirements and logistics, essay crafting, and a vast array of specific college criteria essential for an applicant to succeed. Our daughter has become even more confident, goal oriented, and has persevered through challenging college essays, and a web of college applications. Only with direct interaction, customized strategies and stylized tools was our daughter able to shine on her college applications. She has already been accepted into highly competitive universities. Her future is bright thanks to her hard work in collaboration with Princeton College Consulting's unparalleled knowledge and guidance techniques. We highly recommend Princeton College Consulting as integral and essential component in preparation and navigation of the competitive college application and admittance process.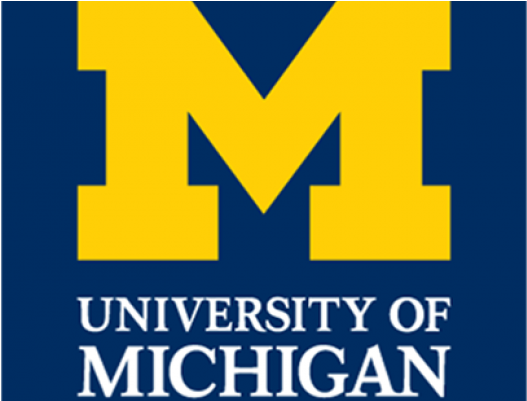 Sally A., Parent
Accepted to University of Michigan-Ann Arbor
My PCC counselor was extremely dedicated, amiable and insightful. An amazing counselor and team, I would recommend PCC to anyone considering a professional college consultant (10/10). I don't think I would have made it through the process with the results that I have today without their help.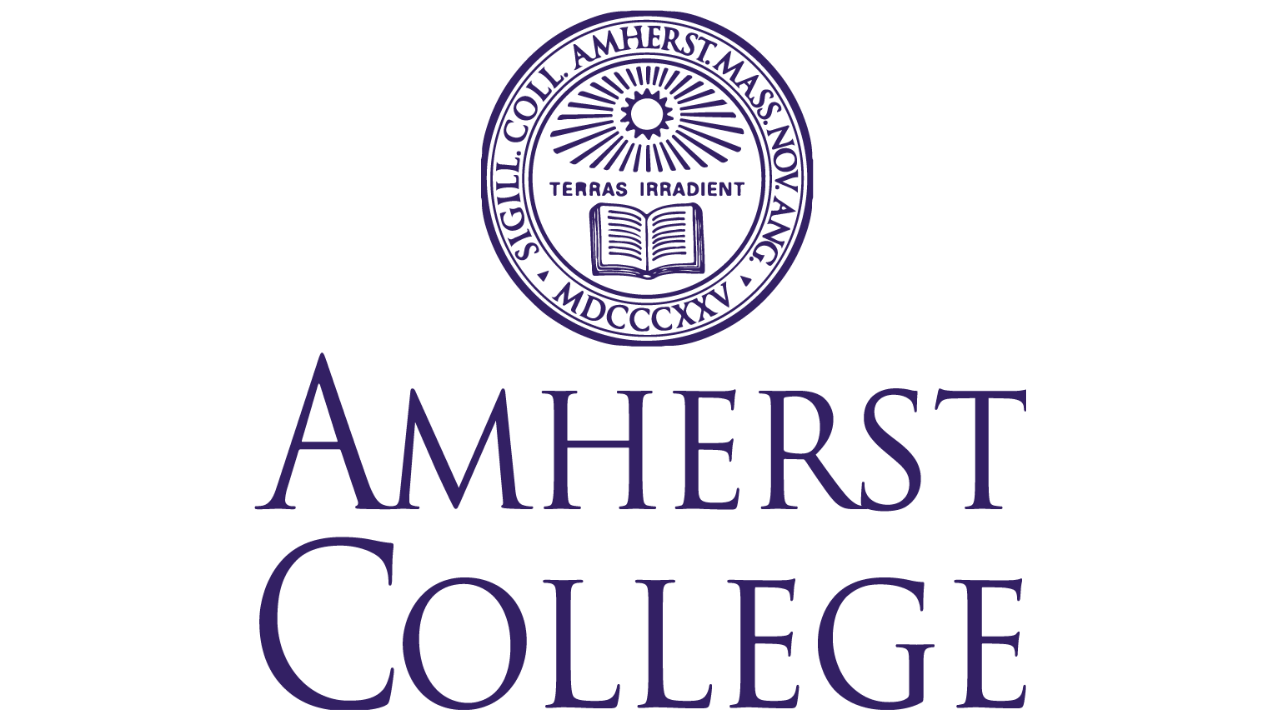 Chris W., Student
Accepted to Amherst, UChicago, St. John's College (Presidential Scholarship)
My college application process with Princeton College Consulting was more than just having a wise mentor guiding me. Throughout my three years with PCC, I gradually became more aware of my personal strengths and character traits, but also areas where I needed to grow. While there was real work I had to do in preparing me for and navigating me through my application process, I really enjoyed the experience and the personal growth I gained from working with PCC was way beyond my own expectations. Not only have I become a better student, but I have also learned how to think more critically while developing a deeper understanding of who I am and all of this has helped me to become a better leader. Without the help of PCC, I wouldn't be where I am today and for that I am grateful!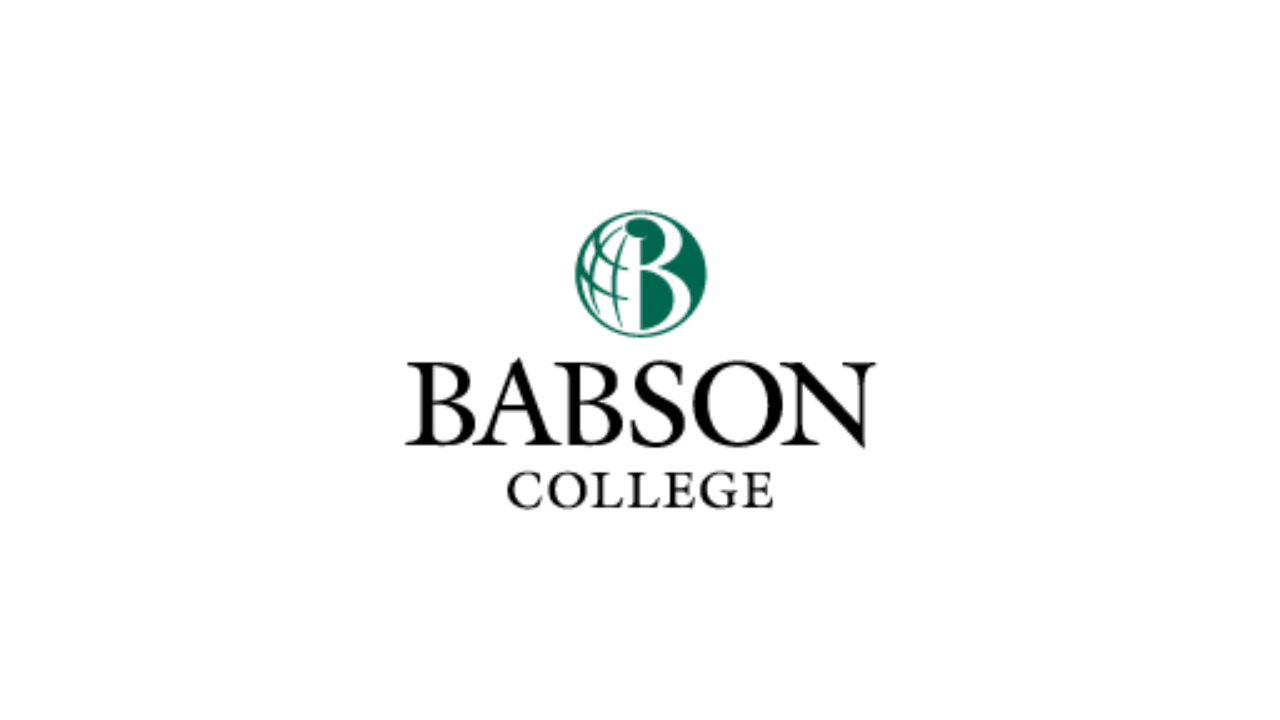 Kevin L., Student
Accepted to Babson College
Princeton College Consulting offered invaluable advice and strategies throughout the college application process. The opportunity to discuss ideas with an experienced counselor helped me develop essays that were personal, intellectually complex, and unique. I would highly recommend their services for students seeking guidance on their college applications.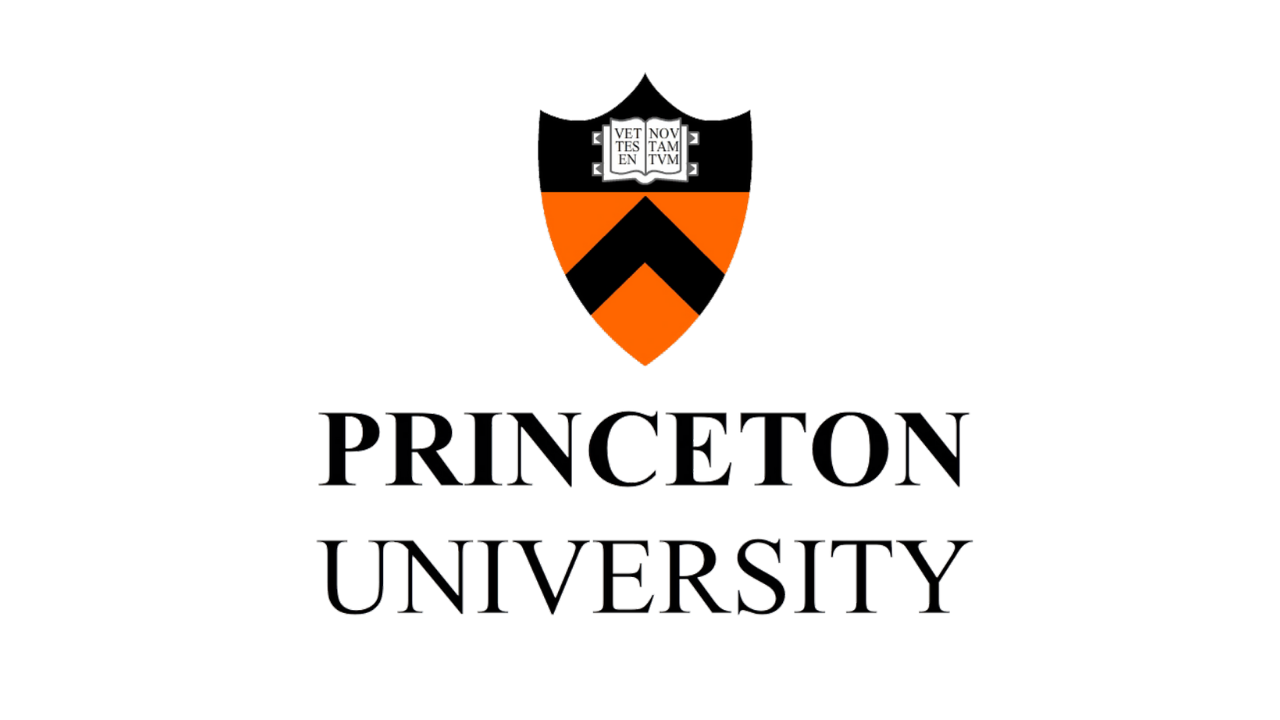 N. Shankar, Student
Accepted to Princeton University
I hired Princeton College Consulting to help my son, a high school senior, go through both the recruitment and application process. They got right to it and had my son on track immediately. He started his essay and had it completed within two weeks (when I read it I was pleasantly surprised). They helped us understand the schools where he was the best fit athletically and academically and go through the process of getting on those coach's radar. He was recruited and accepted to his first three choices including Trinity which we would not have thought about without them. I highly recommend Princeton College Consulting to anyone who has a child, athlete or not, who is going to go to college. I know they eased MY stress during the year which was great. I didn't have to worry if my son was communicating with all the coaches or finishing his applications. I wish we hired them earlier.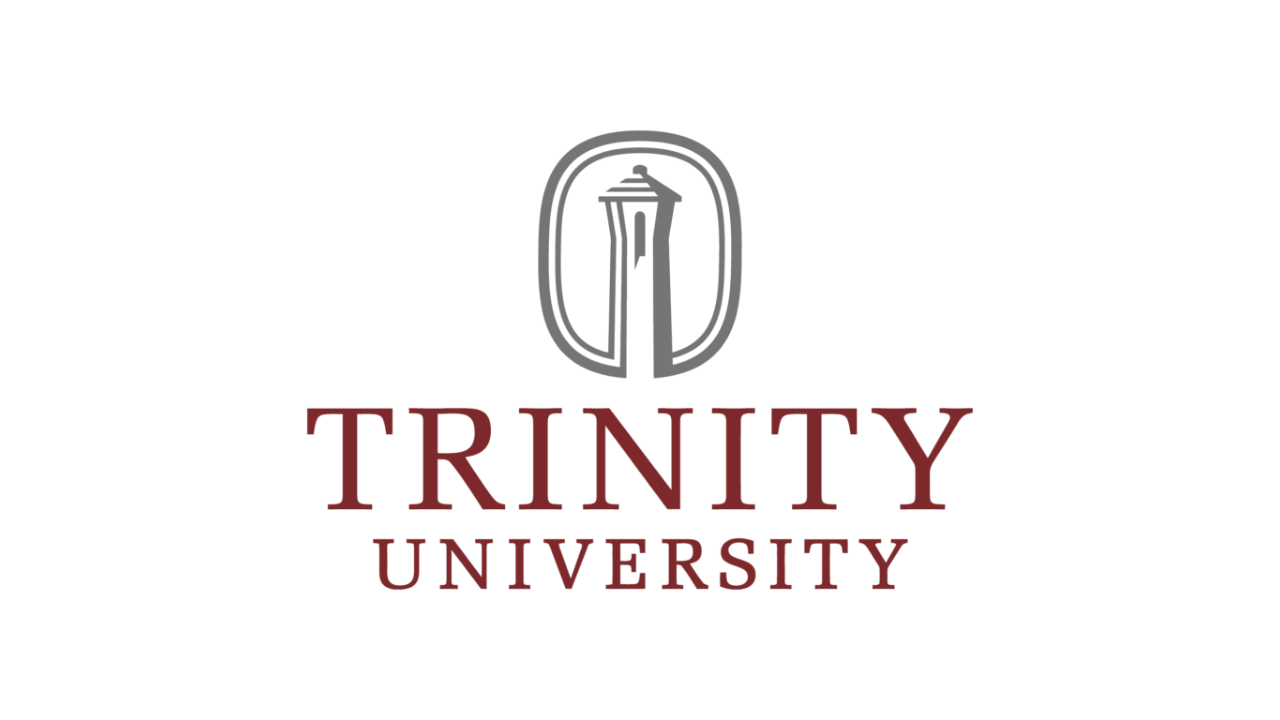 Tom T., Parent
Accepted to Trinity University
The whole process was beyond overwhelming and I am sure he didn't get into UCSB without all your guidance over the years. So again, thank you for all the help and support (for him AND me). I know he's not one for too many words, but he has told me on more than one occasion how much you helped him with everything.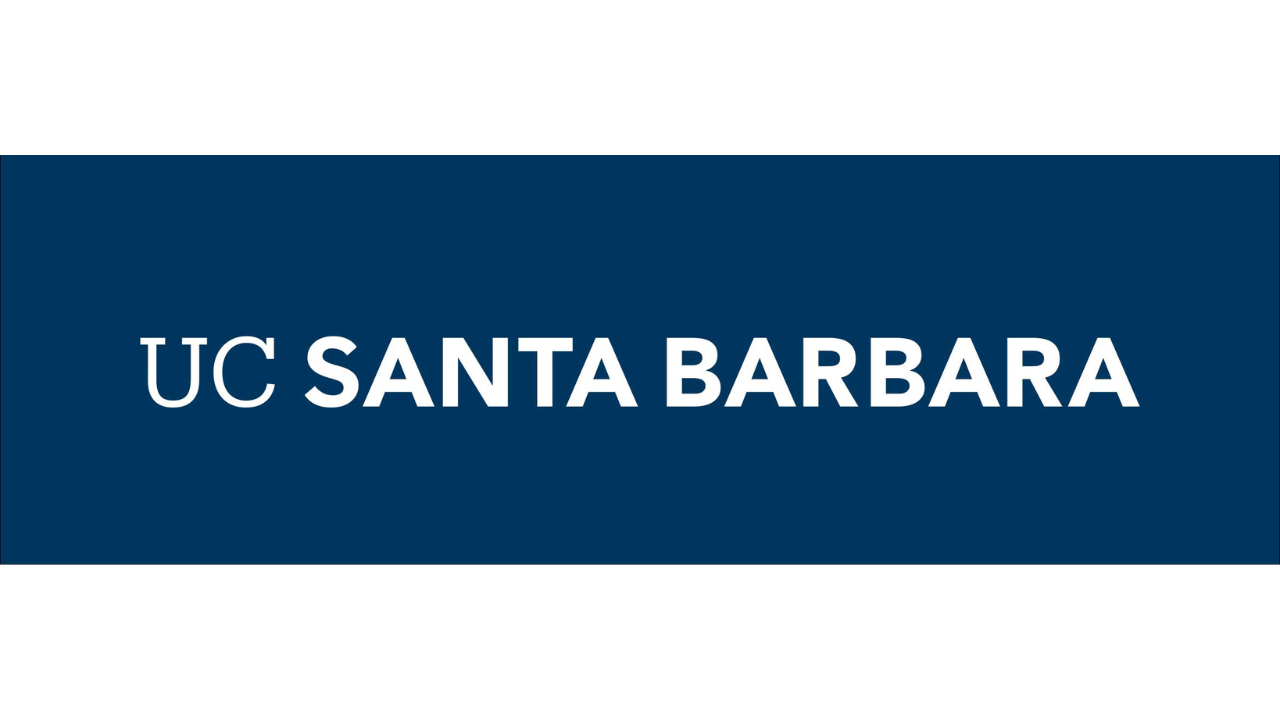 Chris D., Parent
Accepted to University of California - Santa Barbara
Working with Princeton College Consulting made the college application process so much less stressful and more efficient. My counselors were very knowledgeable about colleges and kept a close eye on my progress. We met a lot and they were always flexible with my schedule. The most helpful part to me was that my counselor guided me through the essay topics when sometimes I wasn't even sure where to begin. The continuing conversation between my counselor and I inspired my ideas and writing. I am so happy I had their help!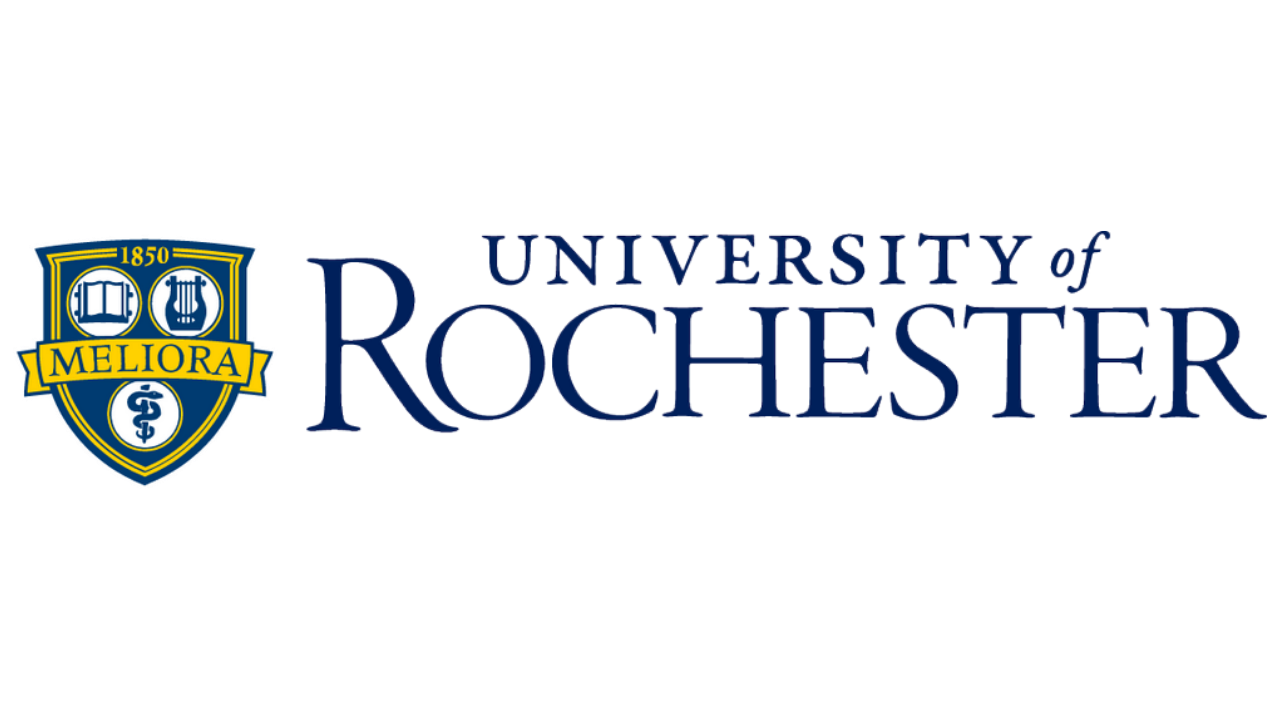 Y. Zhang, Student
Accepted to University of Rochester, Purdue University and Rutgers University
As a Chinese student, finding a good consulting service was crucial since I didn't understand any of the application process and the evaluation system every college has. I didn't know how those colleges would choose me among all those great students. I heard about the Princeton College Consulting from a friend. We set up a meeting and talked about my future. PCC did not just ask me to develop my resume and test scores but also helped me clarify my interests and build up my passions. At first, I was not comfortable sharing my thoughts and personal experiences with someone I didn't know well. However, when I found out my counselor was a great resource for sharing ideas, I felt comfortable and shared everything, even my journals. We drafted my first personal statement with several episodes of my life and we edited the statement twelve times; we sent out many emails to admission offices to create connections. Those days were not the best. But when I received my first "yes" from my EA application, every piece of our hard work proved itself. I have received all "yes" from all my EA and ED universities and have committed to NYU Stern as part of the class of 2025. When I was a Sophomore student, people said, "your resume and scores will never send you to NYU Stern." Now, I have proof that they were wrong.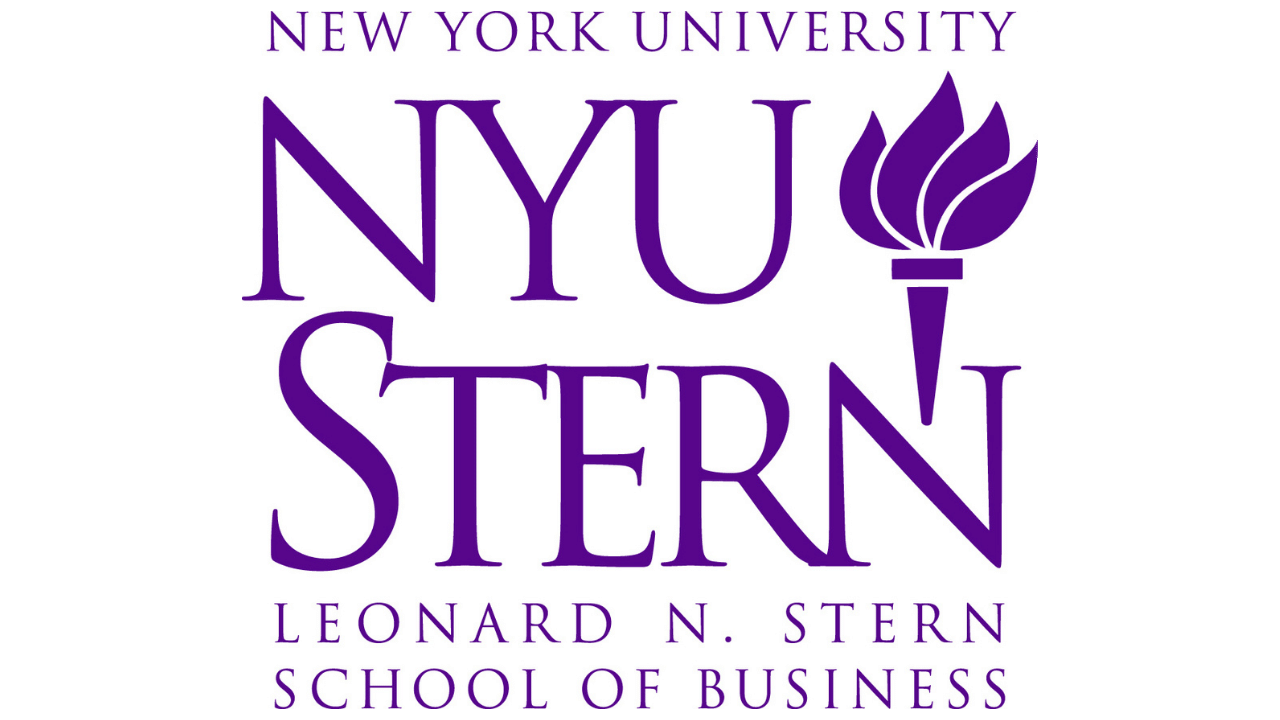 Kaidi.C., Student
Accepted to New York University (Stern School of Business)
We initially decided to reach out to a college admissions consulting firm because we were not familiar with the US college application process. To make sure we would be able to find a suitable school for our two sons, we wanted to get help from a professional college consulting service. We spoke with several different college consulting firms, and Princeton College Consulting matched our family philosophy to help our sons gain admission to the best schools that offered the right programs and ideal culture for each of my sons. Our experience working with Princeton College Consulting was excellent! The whole process and service was very comprehensive and smooth. My two sons really enjoyed working with them and both of my sons ended up getting into their top choices of schools. I would strongly recommend anyone to work with Princeton College Consulting, understand their processes, principles, and services. I am sure you will not be disappointed.
James N., Parent
Accepted to St. John's College (Annapolis) and Elon University
Navigating thru the maze of U.S college admission process for a student is mind boggling to say the least. It was also difficult for us the parents as well, as having been educated overseas we lacked the first hand experience of going thru undergraduate college admission process in this country. The support and guidance we received from Princeton College Consulting ( PCC) team made a huge difference in every step of the way including college shortlist, narrowing it down, essay reviews, college selection and merit-scholarships. The PCC team listened to our daughter and to us; seemingly endlessly -- and incorporated our opinions into the plan. Our daughter met with PCC team on a regular basis that kept her on track with deadlines. There was enough information to keep it interesting but not so much that she was bored. Happy to say that our daughter got in to majority of the colleges she wanted with the desired major. Wow!!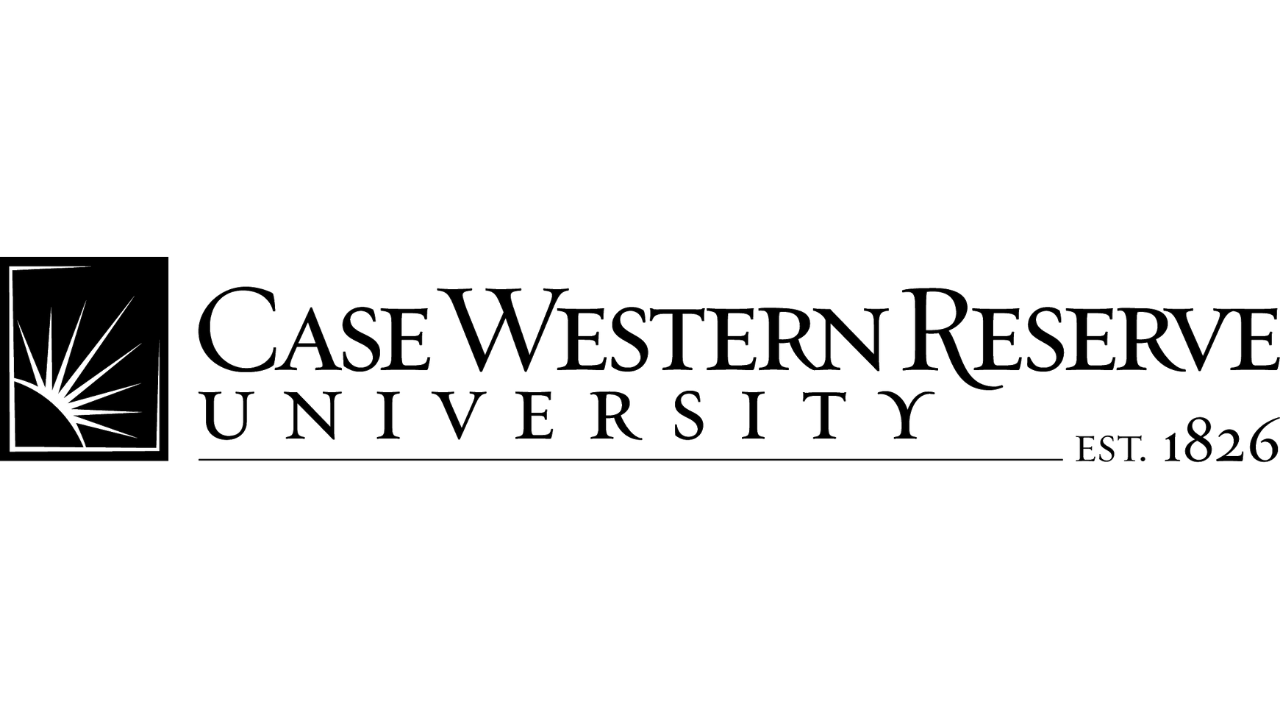 Deepak N., Parent
Accepted to George Washington University, The College of New Jersey, University of Rochester and Rensselaer Polytechnic Institute, Drew University, Rutgers University New Brunswick
PCC worked tirelessly to steward our son through this process. We were amazed at her commitment to helping him succeed in a host of ways.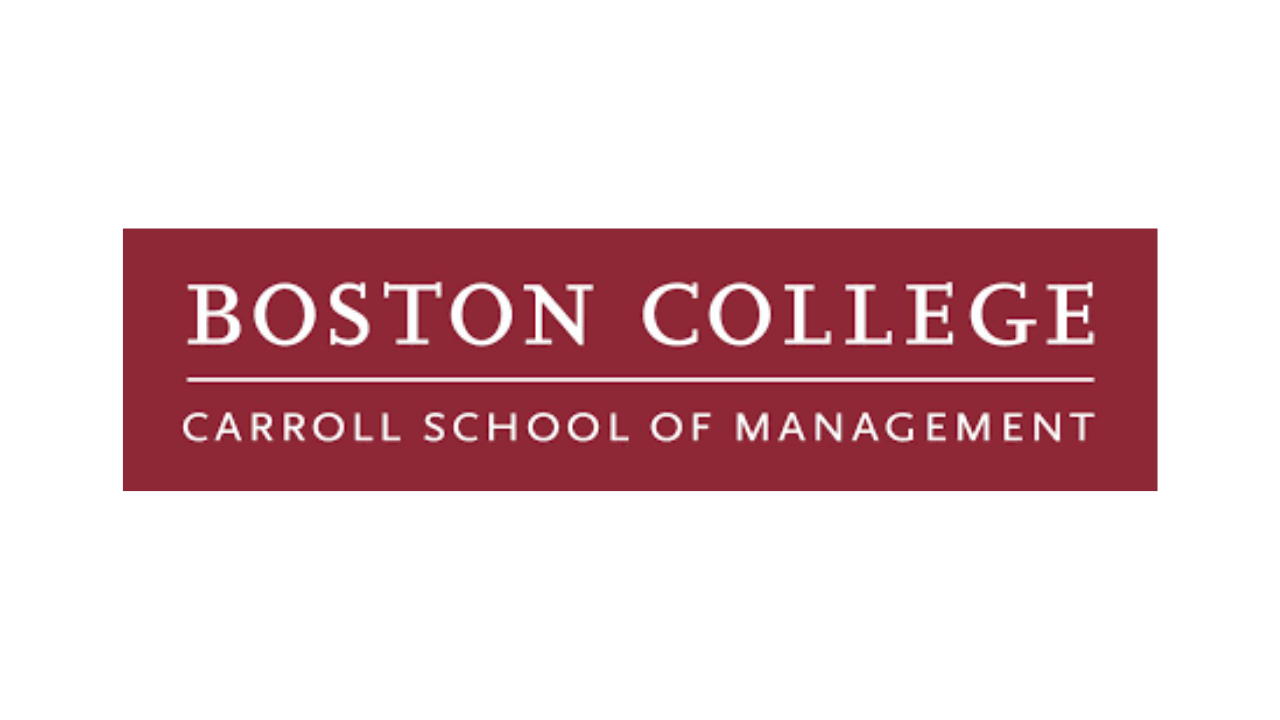 Merrill. M., Parent
Accepted to Boston College (Carroll School of Management)
Princeton College Consulting is awesome! I cannot thank them enough for all their help. I feel lucky that I was able to have counselors throughout much of high school that were so knowledgeable, supportive and creative.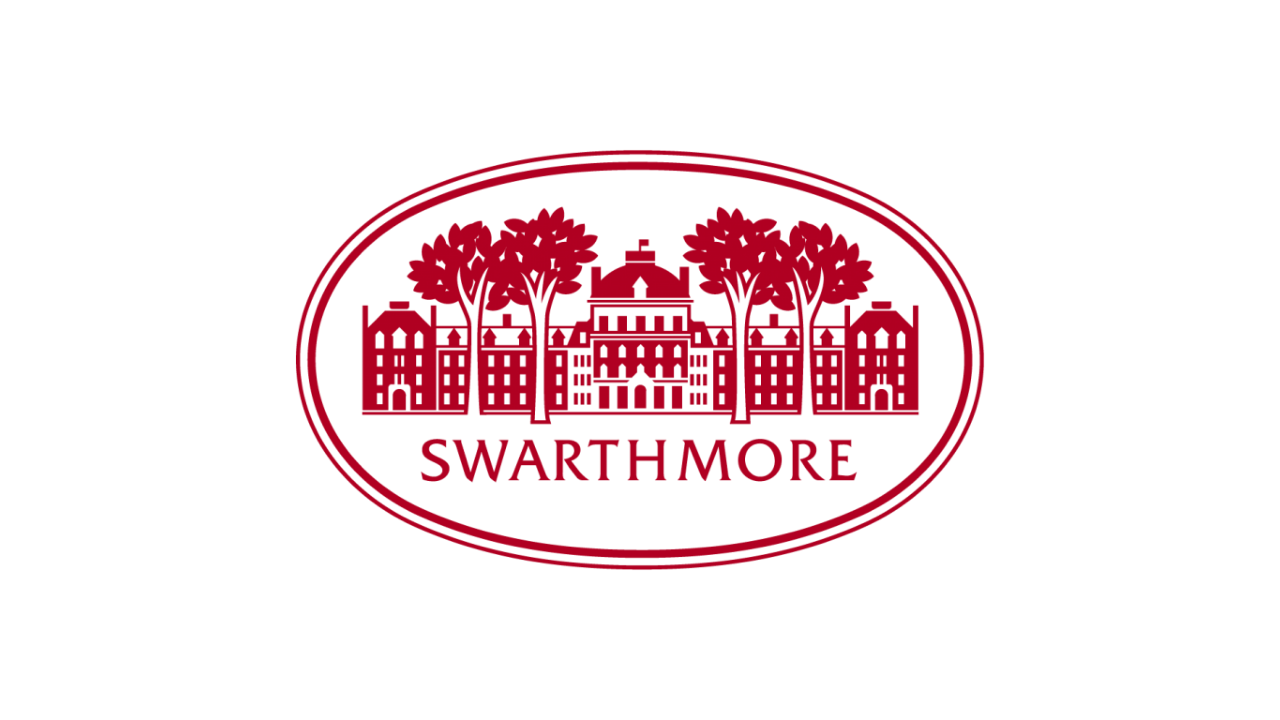 Grace D., Student
Accepted Early Decision to Swarthmore College
The main reason we sought out a college consulting service was because we, as a family, personally had not been through the college process; Our son is our oldest child. Although there wasn't a particular problem we were looking to solve, we wanted as much advice as possible with consulting to make the process of choosing and applying to various schools easier for all of us. We ended up selecting Princeton College Consulting because we were initially looking for local consulting, and we were informed about PCC by a close family friend. Overall, our experiences working with Princeton College Consulting were fairly insightful and productive as we got to discuss his career interests in detail as well as what programs and locations would be in his best interest. Through PCC, we learned much more about the relationship between extracurriculars and the application process, as well as what curriculars to look into when considering specific colleges he wanted to attend. If a potential client was on the fence about whether or not to work with Princeton College Consulting, we would tell them about how insightful and eye-opening the experience was, especially if it was a client who - similar to us - hadn't been through the college process. We were shown the aspects of my son's application that he needed to improve on, and, the suitable prospective college programs he might be interested in.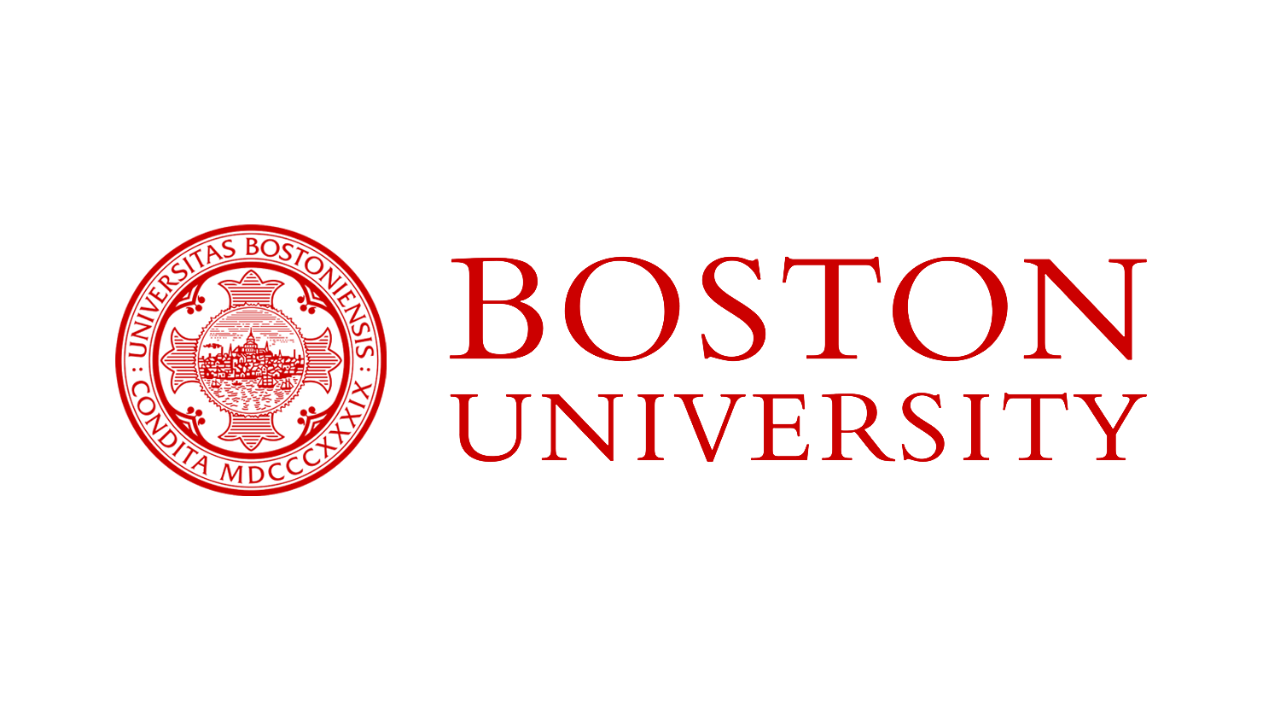 Indrani C., Parent
Accepted to Boston University and Rutgers University
Working with my Princeton College Consulting counselor was a personal and fascinating journey, not a mechanical college application program. I believe that the essence of applying and eventually going to university is discovering self-identity and self-worth, and trusting myself with my ability to achieve what I set out to do. And I can't think of or ask for a better experience of being very firmly supported by my counselor without being overwhelmed.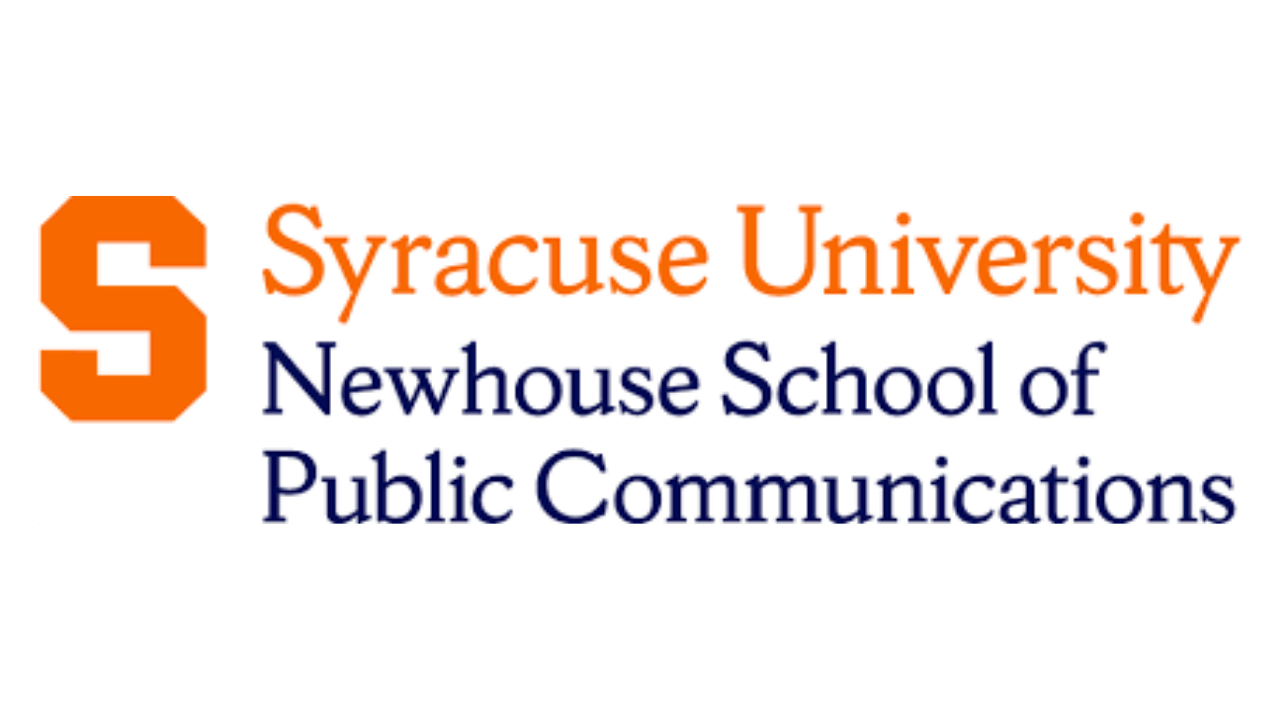 Maggie P., Student
Accepted to Syracuse University (Newhouse / Whitman dual degree), Boston University, Franklin and Marshall, Northeastern University and Syracuse University
Excellent experience with Princeton College Consulting! PCC does exactly what they say they are going to do: The team diligently crafted a detailed strategic plan and associated set of tactics with each of our kids (twins - so 2 applicants at once - and each with different interests!) and worked with us every step of the way. From planning courses throughout high school - to exploring extracurricular interests - to navigating standardized tests and the college selection and application process - the more we engaged with our counselor the more we saw the value he provided. PCC takes a personalized approach for each student - no cookie cutter here! The process worked: Our kids are each attending their first choice school - and they are going together. This journey certainly required careful navigation. Could not have done it without PCC.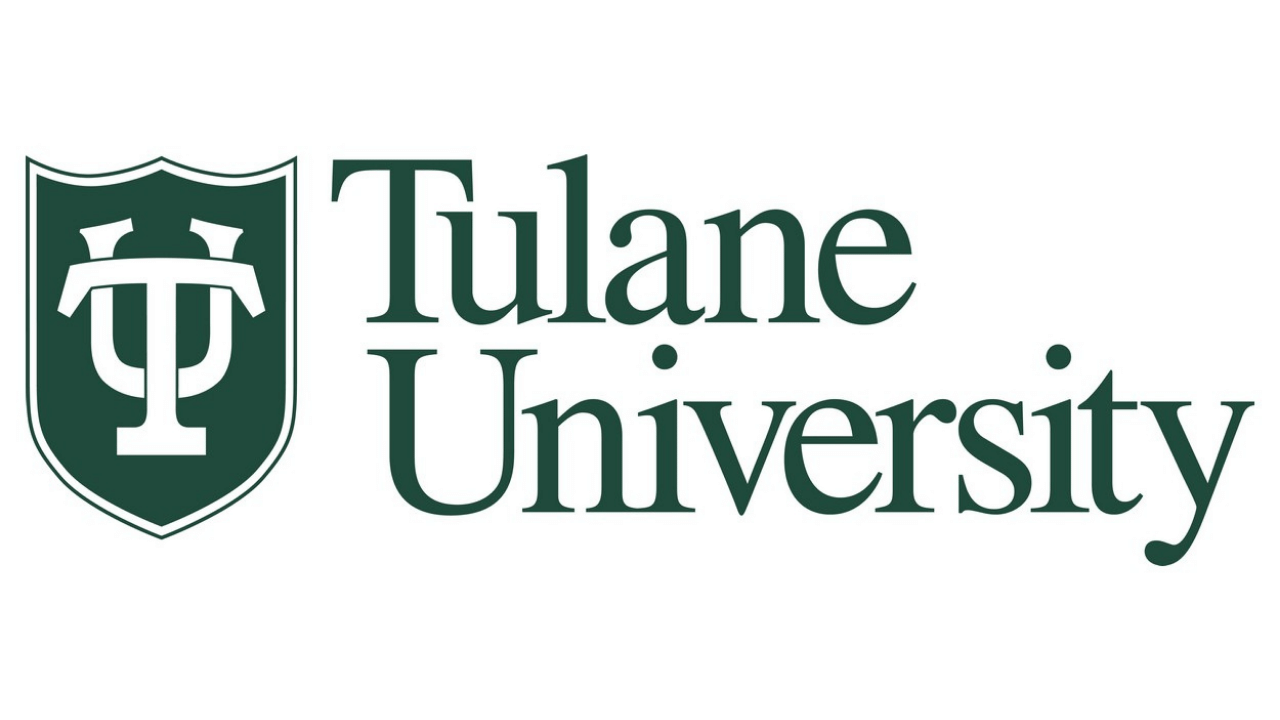 Alan P., Parent
Accepted Early Decision at Tulane University
Princeton College Consulting was a valuable ally for my daughter as she navigated the college application process. The process is complex and having them there, to guide and support my daughter gave me tremendous peace of mind. They took the time to find out what type of person my daughter was, what type of student she was and where her interests might someday lead her. With so many colleges to consider, that personal involvement and relationship helped guide her towards the right college fit for her. They were there for her through the entire process, from test prep, to help on her essay and keeping her on schedule. Princeton College Consulting was truly money very well spent.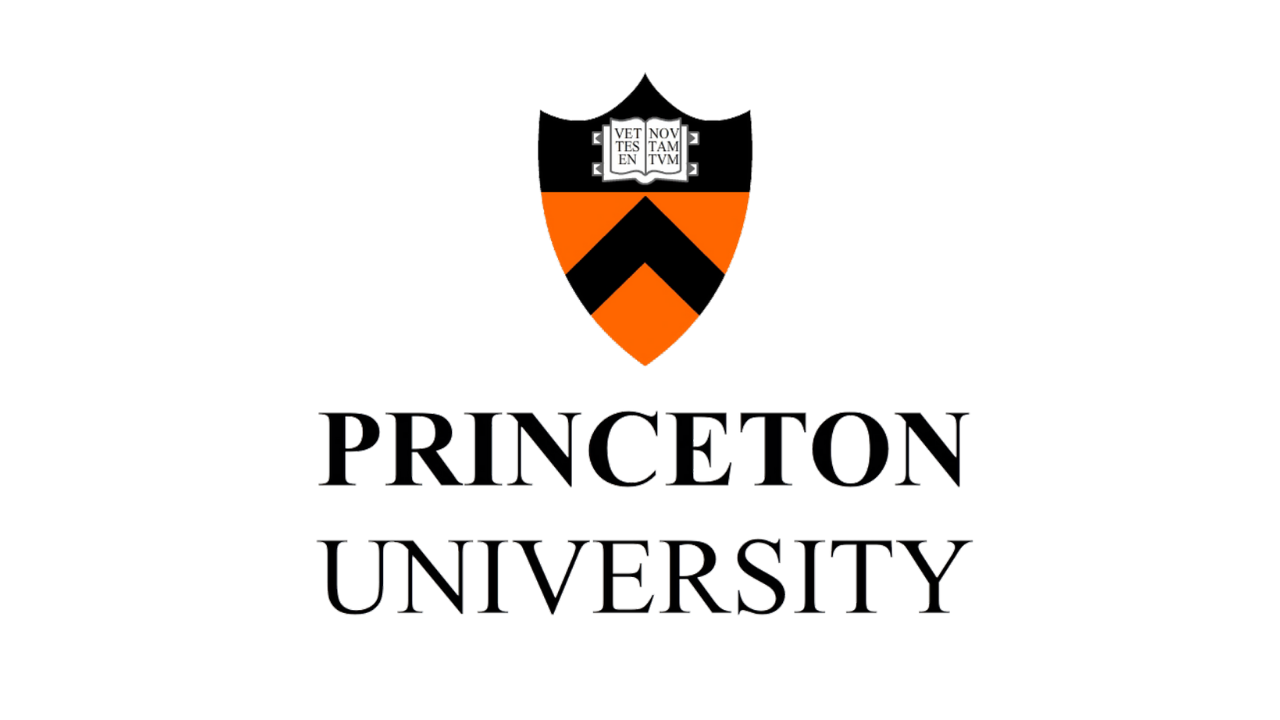 B. Lynch, Parent
Accepted to Princeton University
We hired Princeton College Consulting to work with our daughter to guide her through both the college admissions and athletic recruiting processes. Their team was always there for us whenever we needed advice and I can say without a doubt, instead of feeling overwhelmed by the process, the PCC team kept us organized, on track and stress free throughout the entire process. In the end, Ally was recruited to play hockey for Wesleyan and we are grateful to PCC in helping Ally to realize her dream. I can't thank them enough!

Yvette K., Parent
Accepted Early Decision at Wesleyan University
Thank you for helping our daughter strategize in getting into her dream school. She thoroughly enjoyed working with you and we appreciate all your help and advice at every step of the process.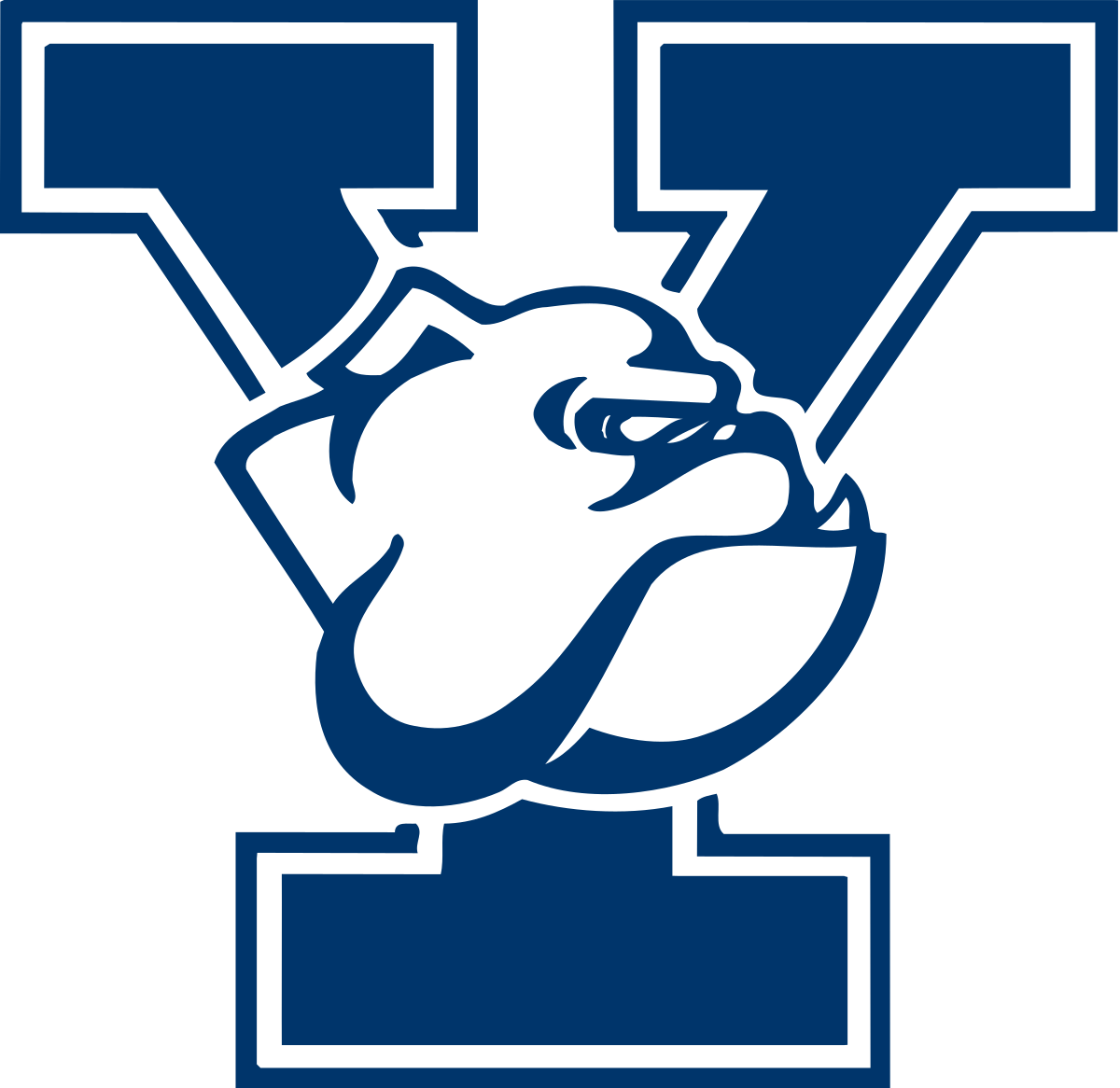 G.N., Parent
Accepted to Yale University and University of Pittsburgh
Thank you so very much for your help with my daughter's application crisis this morning! You were a wealth of information, help and a voice of reason amid chaos. We are so, so sorry that we didn't insist on hiring you and your team to help us in the first place. We will not make the same mistake with our second daughter who is a Freshman now.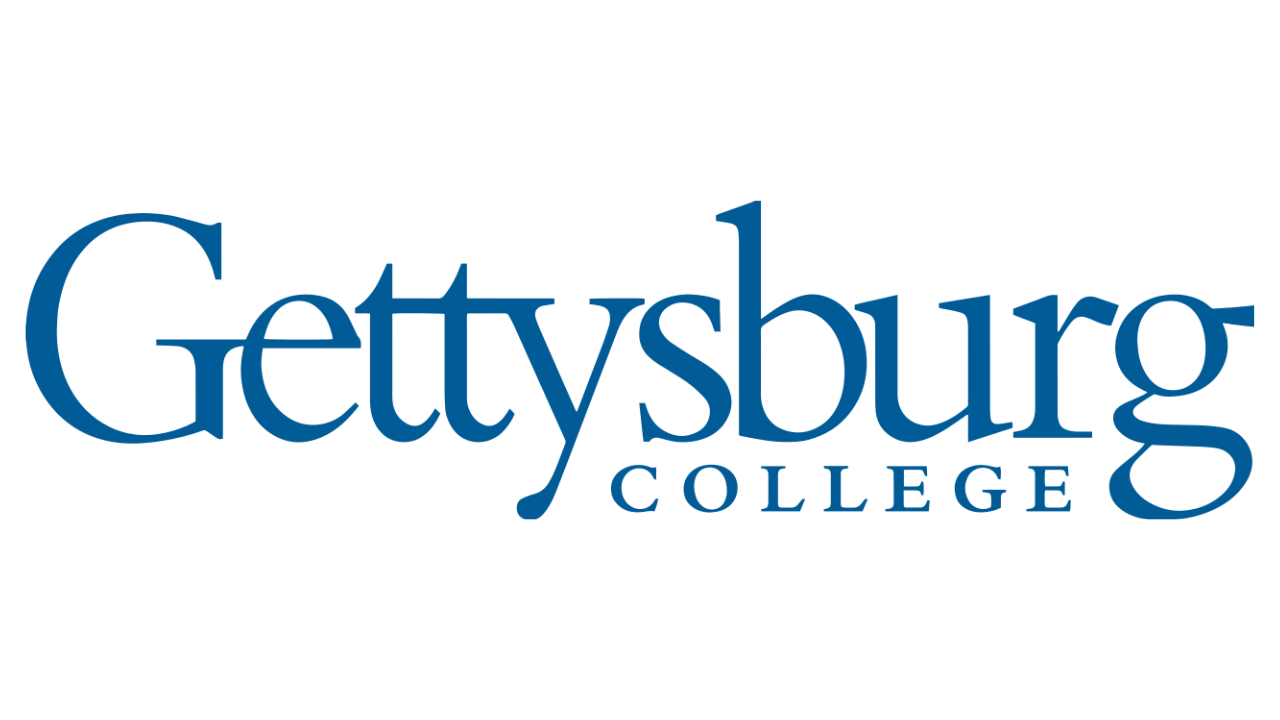 Laura P., Parent
Accepted to Gettysburg College
We initially hired Princeton College Consulting after working with a New York City based college consulting firm. Our son is an athlete and a high performing student and so we were looking for a firm that could guide us through the athletic recruiting process for football. It didn't take long for us to discover that the level of support and the depth of knowledge, expertise and the thoroughness of the Princeton College Consulting team far exceeded what we were getting from the other firm with which we had been working. I am happy to say that our son was admitted to Yale University and will be playing football for the Bull Dogs. Thank you to the PCC team. We couldn't have done it without them.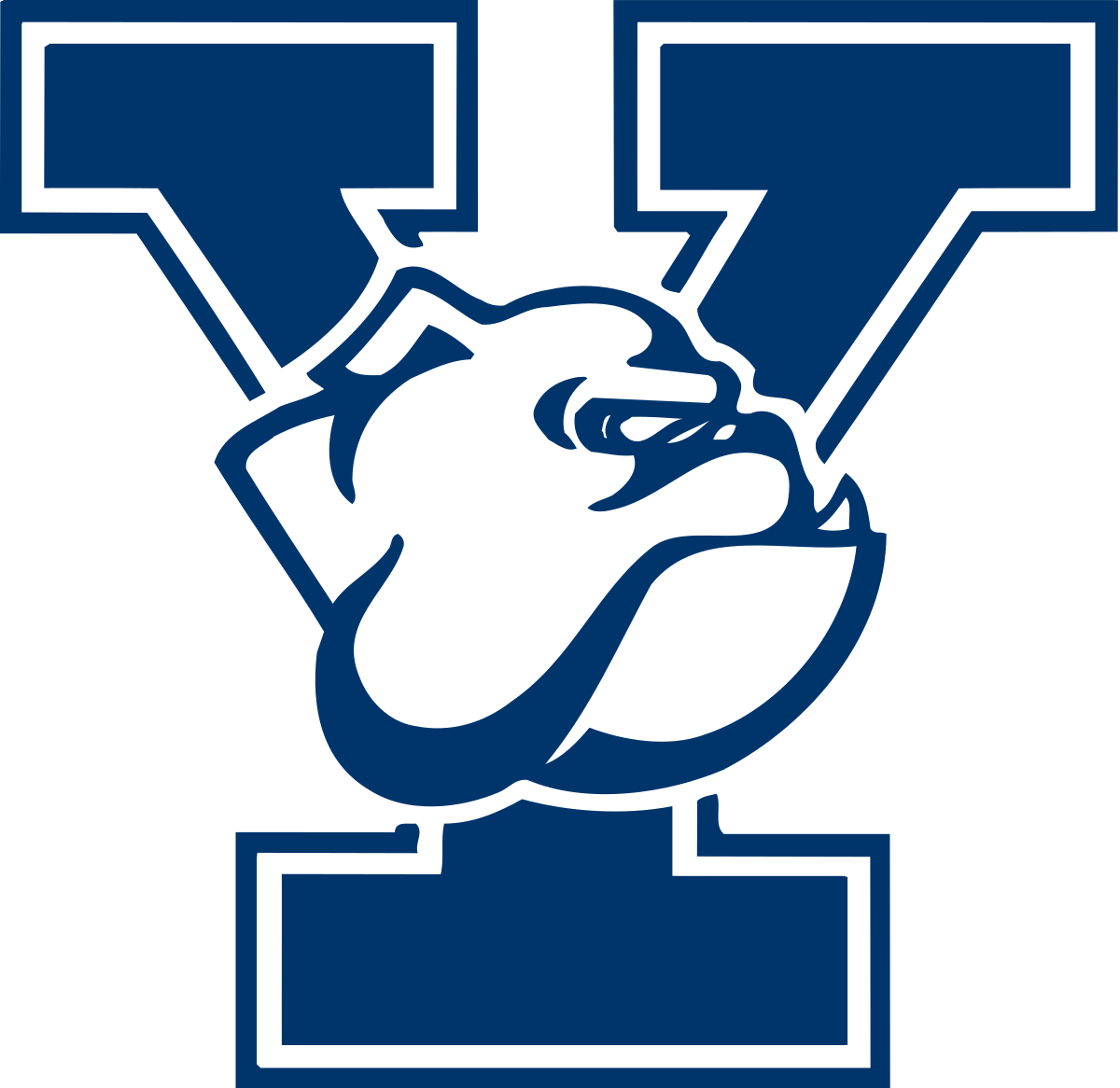 Avery S., Parent
Accepted to Williams College and Early Action at Yale University
I highly recommend Princeton College Consulting. I chose them on my own when I realized my school counselors weren't very helpful. My counselor showed me a lot of schools that I didn't know much about and I ended up applying to most of them. The net result couldn't have been better, now I am in a top-tier school in my subject. I have to thank her for that. She has the power to change lives! :)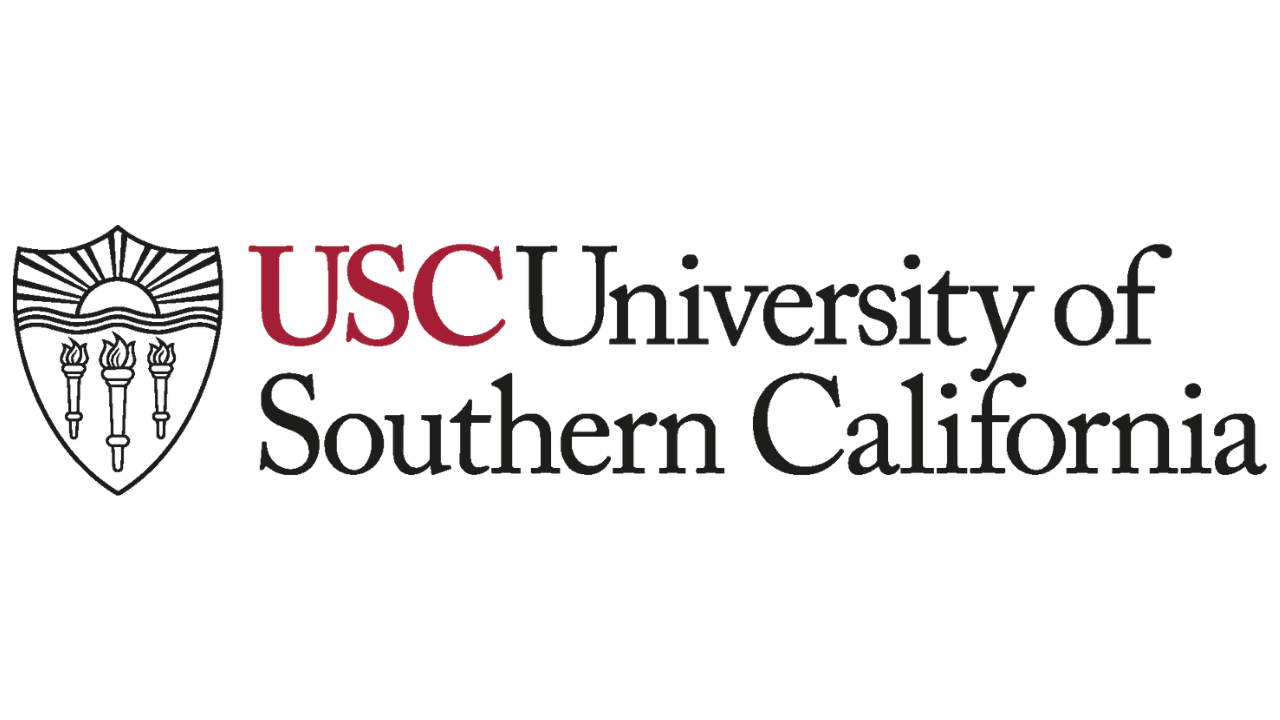 Abner P., Student
Accepted to University of Southern California
We realized sophomore year we had only a vague understanding of the college application process, so we turned to PCC to help us make sense of it all. Over the last 2+ years our counselor has spent countless hours working with our son on his course and extracurricular selections, essays, teacher recommendations, and all the countless little things that go into a college application. I can't overstate how helpful she was as she guided us through the process. Our son got into his dream school, and I am 100% confident that it would not have happened without PCC.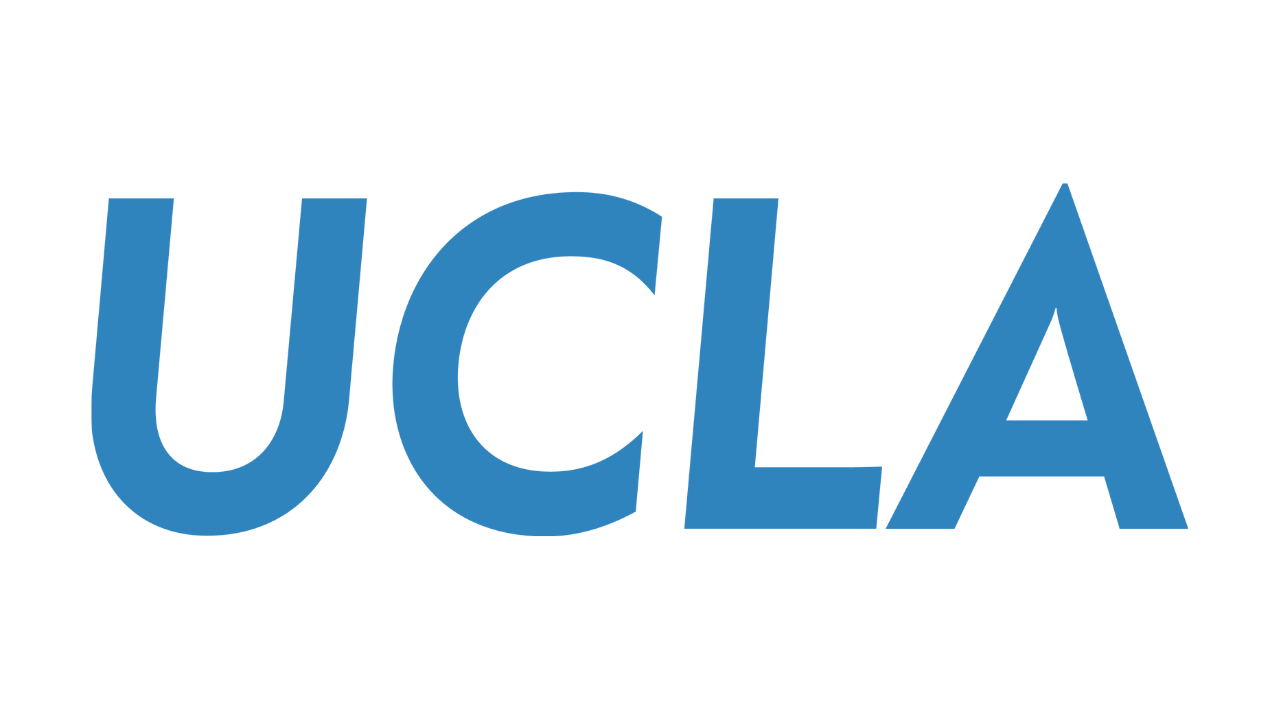 Chris D., Parent
Accepted to Northeastern University, UC San Diego, UC Santa Barbara, Boston University, Case Western Reserve University, Bucknell University, Rutgers University
We used Princeton College Consulting last year when our son was a senior. We were told college application was a complicated process, so my wife and I decided to find a counselor to guide our son. In the process, we learned that there were so many things to do in the college application. Our counselor, helped us design an extensive schedule, covering everything from college tours, college selection, essay composition, all the way to college interview preparation. This schedule gave us peace of mind without worrying that we would miss anything. Our counselor was very reachable, whenever we sent him an email with questions, we always get quick responses. With his help, my son got into his first choice of college, Brown University. We were so happy with the result.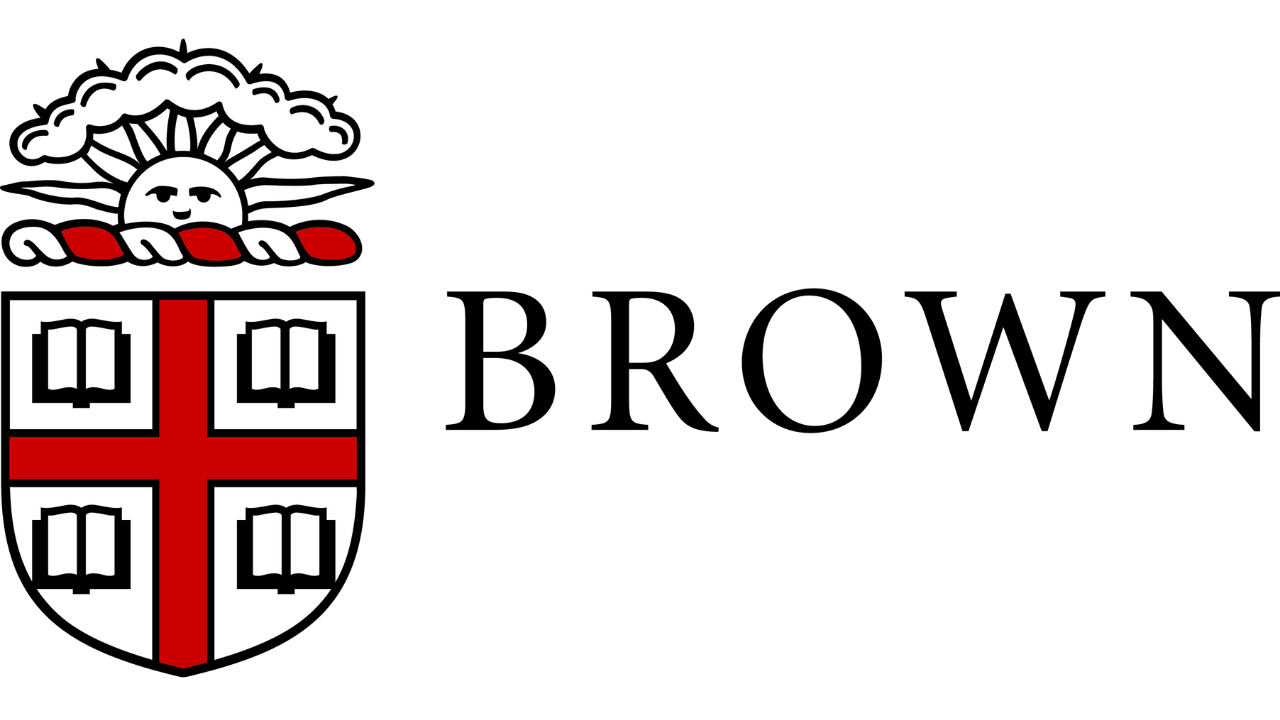 M. Ding, Parent
Accepted Early Decision to Brown University
As a parent, I would like to thank both of you and PCC, for working with my daughter in the past two and half years! Not only that she got admitted to her dream school, but more importantly she has grown mature under your nourishment, encouragement and guidance. I remember when we first met with in April 2018 and he introduced PCC, the concept of developing a teenager throughout the course of high school and her college application process, not just for admission to schools, but as a person, was the reason that we signed the contract without hesitation. Well, today she has achieved both of these important goals. Couldn't be happier with the outcome.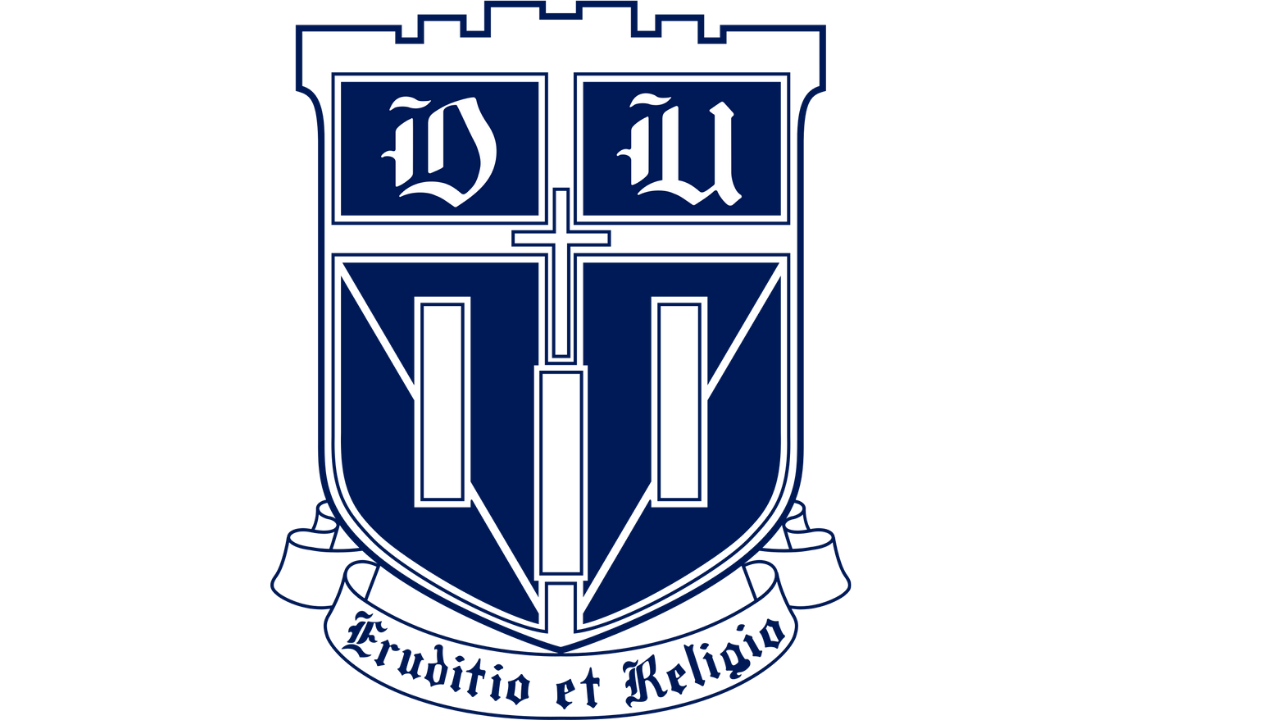 Lu X., Parent
Accepted Early Decision to Duke University
I did not have a good experience with the high school guidance counselor for my daughter, and I wanted to get professional guidance when it came time for my son to apply to college. I contacted Princeton College Consulting and I received a call back promptly. We had a very nice, long discussion about my son and I was impressed right off the bat. My husband and I then met with the counselor and again we were very impressed with what he could offer us. I can't say enough good things about working with PCC; they are responsive, professional, knowledgeable and caring. My son was admitted to his first choice college, and received several merit scholarship offers from other colleges.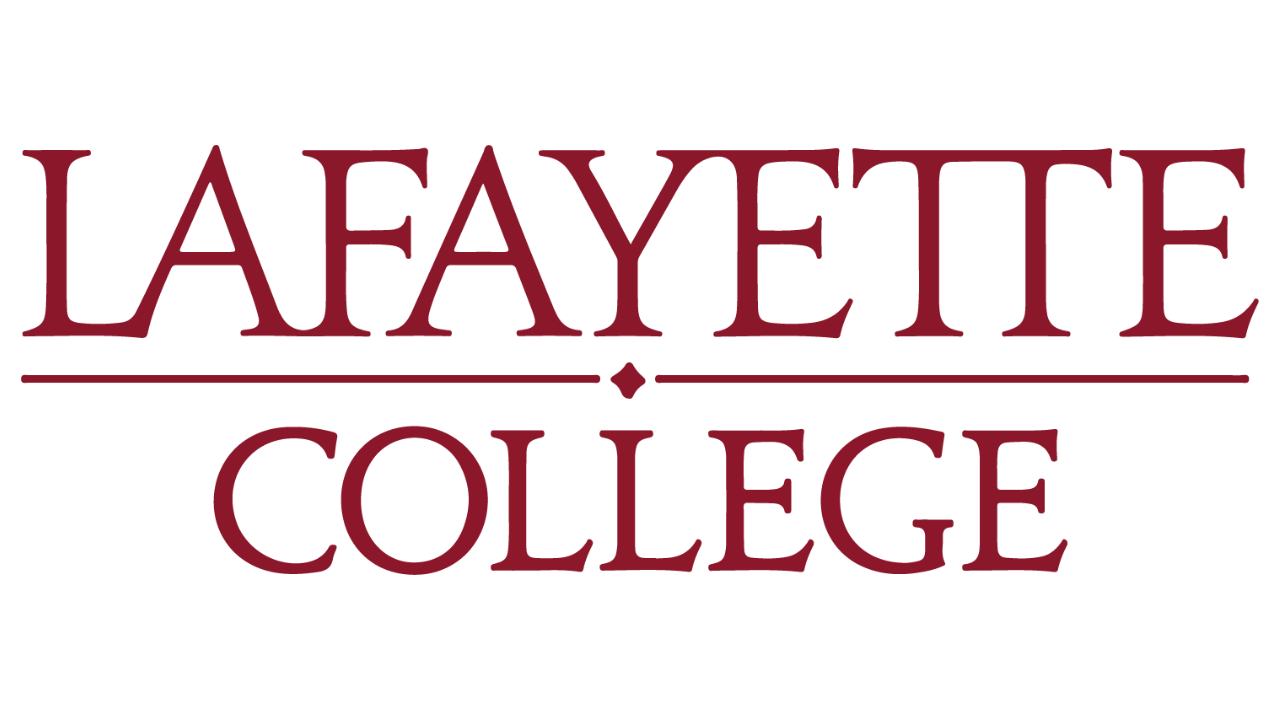 Phoebe W., Parent
Accepted Early Decision at Lafayette College
Princeton College Consulting was extremely helpful with my daughters college selection/application process. Taking my daughter's record, values and goals in to account, they helped her find multiple schools that were a great fit for her and our family. They are knowledgeable about the process and helped us understand the probability of admission at all the schools on her list and how to increase it as much as possible. Their service is a good value and I recommend it for other students and families going through the college admission process.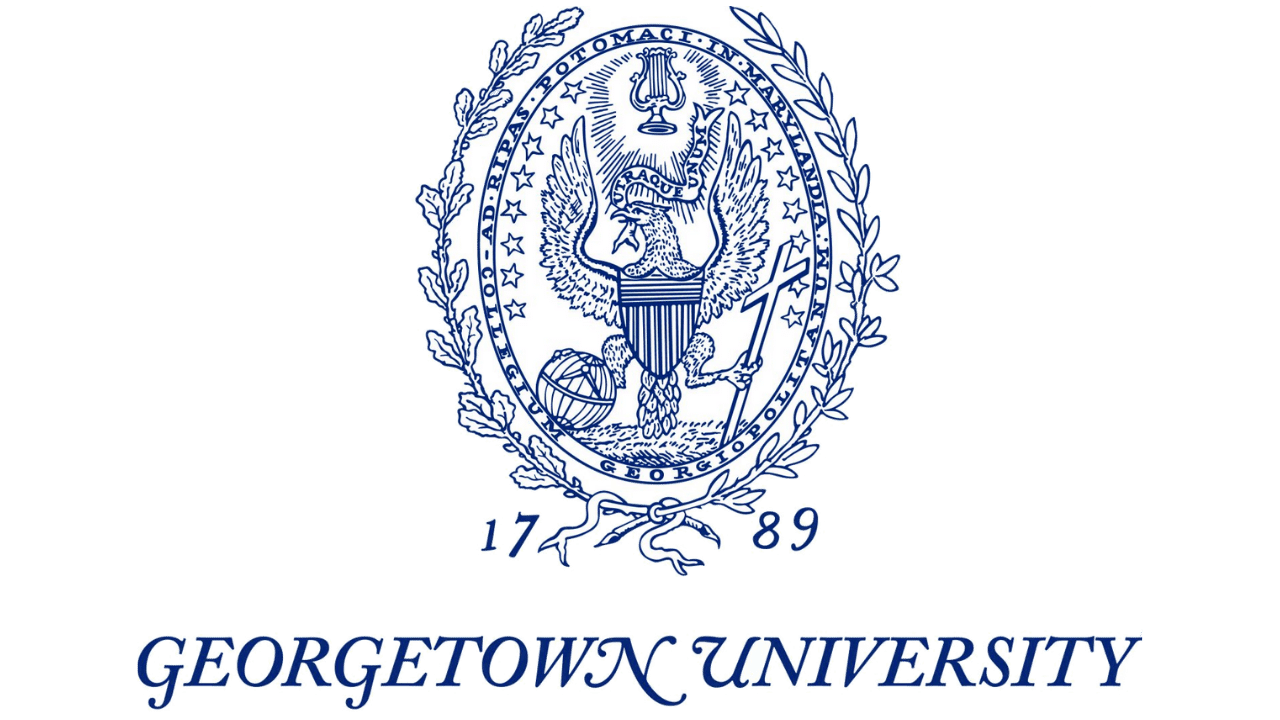 Wei Y., Parent
Accepted Early Decision to Georgetown University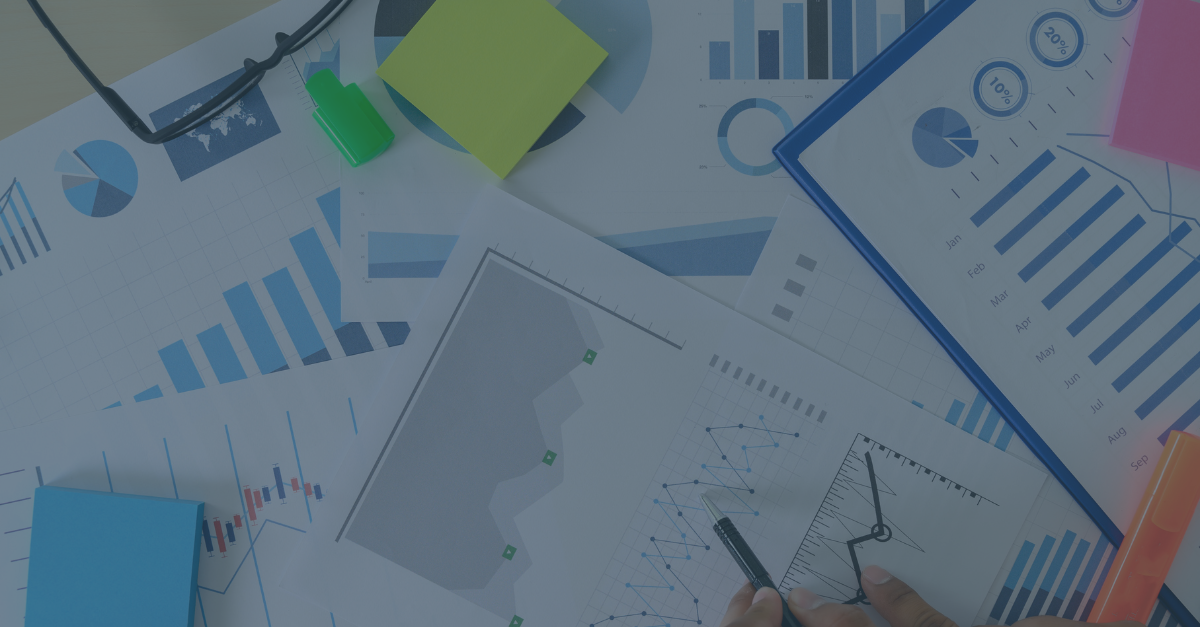 Breaking into University Level Research: A Guide for High School Students As a high school student, the ...