How To Get Great Letters of Recommendation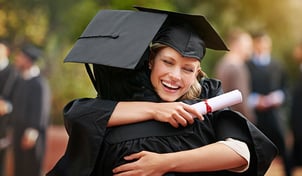 Colleges often ask for two or three recommendation letters from people who know you well. These letters should be written by someone who can describe your skills, accomplishments, and personality.
From the beginning of freshman year, and as you move on to the next school year, teachers always remind you to keep in touch because you may be returning to ask for college recommendation letters if they teach you again later in your high school career. These letters are to be written by someone who can contextualize qualifications, and character. Colleges value these recommendations as they reveal personality traits about you, underline who is willing to speak on your behalf, and showcase you in the best possible way.
When to Request Recommendations
If your references are teachers, they will likely be getting requests from multiple students. Be considerate of their time and make sure you ask at least one month before your earliest deadline. Some teachers prefer to write during the summer break, so consider asking at the end of junior year, especially if you plan on applying under early action or decision plans.
Whom To Ask
Often, schools request letters of recommendation from an academic teachers and a school counselor so be sure that you get to know your chosen referrers well. Consider asking a teacher who has gotten to know you beyond the classroom walls, such as a teacher who participates in or coaches after school activities like theater or debate team. Finally, in order to avoid weak, generalized, letters, politely ask your teacher if they feel comfortable writing on your behalf.
How To Get the Best Recommendations
Even if some teachers know you well, that doesn't mean they can remember each one of your accomplishments in class. For that reason, meet your teacher halfway by speaking to them in order to refresh their memory. Go even further by spending time to write out a "brag sheet" that outlines your relevant achievements. Even if they know you well, it's a good idea to take some time to speak with them further. Make it easy for them to give positive, detailed information about your achievements and your potential by refreshing their memory with some of your work projects, specific examples of challenges that you had along the way, what you've learned in their class, and mention how it connects to your values and plans for the future.
To reiterate, it's important to not forget the details. Once your recommendation requests have been completed be sure to waive your right to view letters of recommendation on your applications. Admission officers will trust the letter more if you haven't seen them. Lastly, write thank you notes to your recommenders for taking the time to support your ambitions. Remember, these letters of recommendation reveal a lot of information about you to the admissions officers who are seeking students with impressive academic, social, and personal skills that will help you succeed beyond college. Your reference letters authenticate your admission essays and give another perspective to your applications.
If you feel behind or overwhelmed, Princeton College Consulting can assist you and your family through all aspects of the college application process. Contact us today for a free 30 minute consultation and more information on how we can help you meet your college admissions goals.