8 Things Savvy College Applicants Do During Summer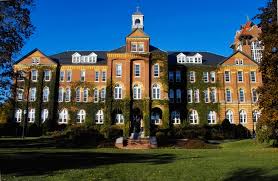 After a grueling junior year filled with AP courses and standardized tests, there is no doubt that soon-to-be high school seniors have earned some rest and relaxation. At the same time, it is impossible to deny that the season of college applications have begun, and that savvy applicants will take advantage of the summer.

Do these 8 things over the summer to increase your chances of admission to your top choice colleges and minimize stress later this fall.

Continue to Explore and Develop Intellectual Interests
Colleges want students who love to learn and are self-motivated. Doing independent reading and research in a subject you are already passionate about, or has recently peaked your curiosity, demonstrates it. For a little more structure, try taking a college course for free online or ask a mentor to help guide you.

Follow Up Independent Learning with Related and Meaningful Activities
This can mean completing a project for a science contest, organizing meaningful community service, writing a blog, finding an internship, starting a business, or many more possibilities. Whatever the activity, the important thing is that it compliments your interests. Do not do something only because you think it will look good on your application! If it is not authentic, it probably won't.

Begin revising your College List
It is important to understand what, beyond the superficial, you want in a college and to start narrowing your list based on that criteria. Thoroughly researching colleges often takes much longer than you think. In addition to the quality of specific academic departments you may want to consider size, location social atmosphere, internship opportunities and cost to name just a few. Reputation can also be an important factor, but don't forget that your final college list needs to be balanced with colleges that are reaches, targets, and safe for admission.

Continue Visiting Colleges
Visiting colleges should be part of the college research and selection process. There are things that you just can't learn from a book or website. In addition to the regular tour, take advantage of opportunities to interview with an admissions representative, meet with professors, sit in on a class, and talk to current students. Take good notes and don't ignore your gut feelings. Since, you probably cannot visit every college on your initial list, make sure you choose representative schools and are informed about any special events days they may offer.

Start Writing College Essays
The Common Application publishes essays prompts each year. Students applying to 10 selective colleges often need to write as many as 15-20 essays to complete their applications, so getting started now can take a lot of pressure off in the fall. Summer simply allows more time to go through the process of brainstorming, drafting, revising and editing needed to do your best writing. These are extremely important so do not procrastinate!

Prepare for Standardized Tests
More colleges are becoming test optional, but the SAT and ACT are still very important for admission to most selective colleges. Decide whether you are going to retest in the fall, and if the answer is yes, commit to a preparation method and schedule now. Additionally, make sure you know if any of your colleges require AP Tests.

Use Social Media to Your Advantage
It is a fact that many college admission officers research students online. This is a big opportunity to present yourself in a positive light and demonstrate interest in your top choice colleges. After being academically qualified, selective colleges want students that are interesting and likable. They also want to admit the applicants most likely to accept the offer and they know that is true of students who have engaged with them over time. If done right, social media can be the secret weapon that gives you an edge.

Hint: Step one is setting up your Linkedin profile. If you have not already done that, you may not know step two.

Sign up for our brand new e-mail newsletter to learn more about selecting and actually getting into your top choice college. Topics will include: how to write great college essays, prepare for a college interview and what to actually do on Linkedin.

If you feel behind or overwhelmed, Princeton College Consulting can assist you and your family through all aspects of the college application process. Contact us today for a free 30 minute consultation and more information on how we can help you meet your college admissions goals with an admissions counselor.