Top Extracurricular Activities for Future Medical Students in High School
Want to be a doctor? It's a popular, highly competitive profession that only accepts the cream of the crop, and it all starts prior to your undergraduate education. In order to be accepted into a top medical school, you'll want to go to a college where you can excel and get the best foundational experiences.
It's important to note that pre-med is not an actual major but a track. For example, Johns Hopkins University, often cited as a premier "pre-med" school, has no actual pre-med major; you could major in chemistry, biology, or even literature (Yes, med schools love humanities majors!) while completing the requirements for medical school.
If you do hope to go the pre-med route in college, you'll need to have high grades and test scores, but also impressive extracurricular activities. Which ones should you pursue? Below are some of the top activities to consider.
Why Extracurriculars Matter So Much
With some exceptions, most students who apply to extremely selective colleges and universities have the highest-tier grades and test scores. While many of these students would be viable candidates and students at these schools, admissions committees need another way to distinguish them; after all, they can't admit everyone.
Extracurriculars are one way to separate driven, passionate, and the most intellectually curious students from the rest of the pack. The pre-med track is particularly competitive, but all students who hope to be accepted by top-tier schools need to show a passion for exploring a particular area of interest in depth and demonstrate their commitment over time.
Extracurricular activities also demonstrate that you excel beyond the classroom. As a science scholar, you've no doubt performed well in your chemistry, biology, and physics courses and, depending on opportunities at your school, the corresponding AP exams. But your activities offer insight into what you care about most and the contributions you could make to the college's community and potentially well beyond graduation. For instance, if you've received recognition in one of the major science competitions or conducted meaningful independent research, admissions committees will see that you're achieving and contributing to real-life situations, not just acing your tests.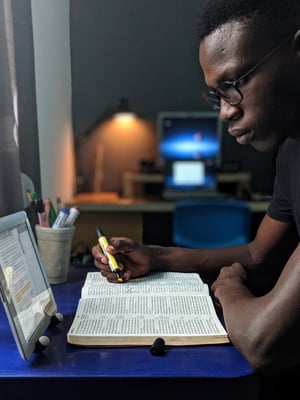 How to Choose the Right Extracurriculars
Primarily, the extracurricular activities you choose should complement the rest of your profile and intended major. For students hoping to ultimately attend medical school, that means science-related activities.
While you can, of course, have multiple interests, they shouldn't be all over the place. You should focus on a few key areas and choose activities that both genuinely interest you and contribute to your future in a meaningful way. No matter where you are in high school, it's a good idea to map out the progression of school year and summer activities. Draw connections, and understand how they complement one another and fit into the larger picture of meeting your goals.
Pro Tip: Rather than make your goal getting in to a particular college, focus on gaining important concrete skills (like research), and becoming the kind of person (empathetic, great listener, holistic thinker) that we would all like to have as our doctor. Do that and getting in to your top choice colleges will begin to take care of itself.
That doesn't mean you can't dabble in other areas if you're truly passionate about them. In fact, having a few extracurriculars to which you've shown true commitment (in other words, done for at least three years, held a leadership position, or otherwise demonstrated investment) can bolster your extracurricular profile. For example, involvement in student government, a sport, music, or visual arts can help you demonstrate emotional intelligence, leadership capabilities, and teamwork — all skills essential for medical professionals — to admissions committees.
While we'll largely focus on science-related activities, consider how you might find a healthcare-related niche in other areas that interest you. If, for instance, you're interested in politics and government, you might examine inequities in the healthcare system and potential solutions. This might be part of a research project, or you could even become involved in a local grassroots campaign to institute real change.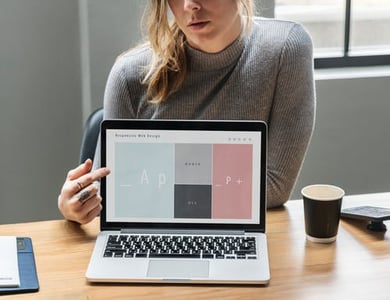 Types of Extracurriculars for Students Interested in Medicine
Selective Summer Programs and Courses
Summer programs and intensive courses generally focus on particular niches and range in competitiveness. Participating in selective programs indicates not only that you have genuine talent in the sciences but also that you're dedicated to your passion such that you've chosen to spend your summer vacation learning and pursuing an academic interest.
The Research Science Institute (RSI), for example, hosts just 80 students at the Massachusetts Institute of Technology (MIT). Participants learn theory and participate in rigorous research internships, ultimately delivering oral and written reports, under the guidance of mentors.
A slightly different model is talent searches, including Johns Hopkins' Center for Talented Youth (CTY), Duke Talent Identification Program (TIP), and Northwestern's Center for Talent Development (CTD). Based on qualifying scores from standardized tests such as the SAT, students can participate in these programs at premier colleges and universities, focusing on particular disciplines including the sciences.
Other selective summer programs for pre-med high school students include:
The Garcia Program
Socorro Summer Science Program
Simons Summer Research Program
Princeton Laboratory Learning Program
UPenn Biomedical Research Program
Jackson Laboratory Summer Student Program
Alternatively, if a student has maxed out the offerings at his or her high school or wants to further explore a subject, taking courses at a local college could be an option. Studying organic chemistry, for example, a course not often offered in high school, is necessary if you want to set yourself or her up for success in some of the major science competitions.
Prestigious Science Fairs and Competitions
Science competitions, can be are the pinnacle of a pre-med scholar's extracurricular portfolio. Through these events, students conduct experiments, independent research, and more, either independently or on teams, showing off their scientific prowess. Participating — let alone earning recognition — in national contests will certainly make admissions committees take note — and possibly even earn you monetary prizes and scholarships.
Take the Regeneron Science Talent Search. Every year, nearly 2,000 students submit original research in "critically important" scientific areas. Of these entrants, 300 hundred students and their schools are selected to receive a $2,000. Then, the pool is whittled down to 40 finalists, who present their research and meet renowned scientists in Washington, DC. Currently, the top prize is $250,000.
Another example is the U.S. National Chemistry Olympiad. Students compete via an exam at the local level, and then the top scorers participate in the national exam. The 20 top-scoring students will attend a study camp, and four students are selected to compete internationally.
Other important, nationally-recognized science competitions are:
Junior Science and Humanities Symposium
American Academy of Neurology Competition
International Science and Engineering Fair
Science Olympiad
The Siemens Competition
Google Science Fair
Jobs and Internships
Securing a job or internship is another way to show admissions committees that you're serious about a future medical career. While sometimes difficult to find, research internships are rigorous opportunities to help you build real skills. Some of the summer programs listed above, including RSI, offer research opportunities.
Additionally, the National Institute of Health offers a Summer Internship Program in Biomedical Research for high school students. If accepted, you'll work under the tutelage of some of the world's leading scientists at a premier research institution.
Other avenues to consider include government, hospital, university, or private organization settings. Inquire with local organizations about whether they have opportunities. It's a good idea to draft a proposal of the type of research you'd like to conduct and how you'll contribute. If you have any connections, such as teachers, family friends, or friends' parents, ask if they can help connect you. Even if you can shadow a physician, you'll be learning a lot.
Volunteer Work
Volunteer work is a way to show colleges and universities that you care about contributing to society — an important quality for future healthcare professionals — and develop your interpersonal skills.
Pre-med students should consider volunteering in clinical settings like hospitals and healthcare-related organizations. While it's unlikely that you'll be able to interact with patients or handle equipment, even seemingly menial tasks such as data entry can help you gain experience in the medical world and show colleges that you're serious about your future career and willing to start from the ground up.
In-School Club or Chapter
While in-school activities don't usually carry the same weight as nationally-recognized programs and competitions or internships, admissions committees do like to see that you're involved in your school community. What is most important is not that you are in the club, or have a leadership position, but what impact you are able to make. If the the club does not actually do much, this may be an opportunity for you.
Better yet, start a club or chapter of an organization at your school. This shows leadership and a willingness to take initiative. Consider starting a chapter of an organization like Health Occupations Students of America (HOSA), an international student organization that seeks to promote career opportunities in the healthcare sector.
A Final Note
If you truly intend to study medicine and ultimately be a healthcare professional, your extracurricular activities shouldn't just include the ones you can put down on paper. You should be constantly looking to learn and absorb new information and insights — in and out of the classroom.
To that end, read up on the profession and trends in the field. Consider subscribing to medical-related magazines and journals like Science or Nature. Read The Healing of America by T.R. Reid, one of the most digestible books on the healthcare system in the US. Popular books and articles by practicing physician and journalist Atul Gawande can be eye opening for students as well!
Last, and almost as important as all of the above, dedicate time to work toward fluency in as many languages as possible. It will be a tremendous asset in life generally, but it will also go a long way toward separating you from the pack of other applicants to top colleges, and—if you continue studying throughout college—to medical schools as well.
If you're looking for help planning your mix of extracurriculars (or implementing a longer-term admissions strategy with clear goals and objectives), talk to one of our team members about customizing a strategy that's right for you.