The Costco Essay Deconstructed
Article updated on November 15, 2019
Students searching for exemplary examples of college admissions essays may already be familiar with what has come to be known as The Costco Essay, but it is worth digging a little deeper to understand how this essay that "got a high school senior in to 5 Ivy League colleges" actually works.
Many people have noted that the essay alone did not get the student admitted to all these schools, rather it was the totality of her application. This is of course true! We have ourselves written extensively about the 11 distinct criteria colleges use to evaluate applicants, but the fact remains that when so many students have great grades and test scores, your college essays are clearly an important opportunity to stand out.
I caution all my students not to read an excessive amount of examples, because it can become overwhelming to compare too many glowing finished essays to one's own blank page or early draft in progress. But if you read in the right spirit, I believe a few examples can be both instructive and inspiring. I have tried to explain some of what I find compelling about the Costco Essay.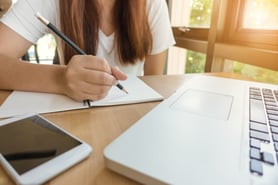 Prompt 1: Some students have a background, identity, interest, or talent that is so meaningful they believe their application would be incomplete without it. If this sounds like you, then please share your story.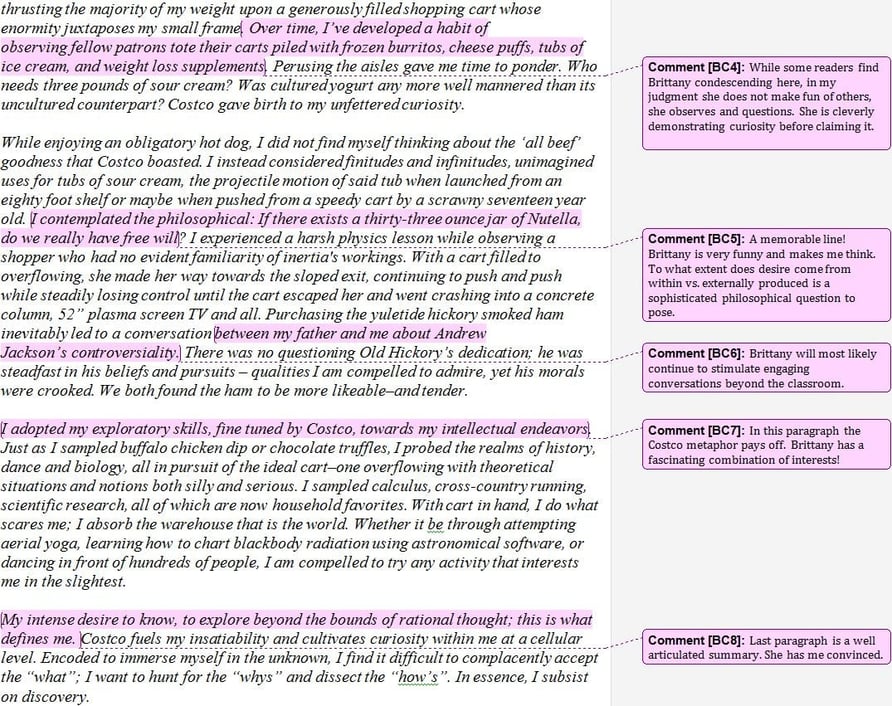 Now more than ever, colleges are affirming the weight given to a student's character as it comes through across all elements of an application. So have no illusions that grades and test scores make one applicant more qualified or deserving of admission to college than another. We are not looking at the whole application, but in addition to being well written, this essay demonstrates of the kind of character that Ivy League and all colleges want on their campus.
---
Thanks for reading!
Ready to write your personal statement with Peter and I as your coach? Good news, the next cohort of Write Your Way Into College starts soon.
If you're looking for more personalized 1-to-1 counseling through the college admission process, PCC is here for you. To learn about our comprehensive packages click here.
If you're not already receiving The Savvy Applicant (our weekly newsletter where we share important college admissions news and actionable guidance) you can subscribe at the top right of this page.