How to Write Yale's Supplement Essay 2018 - 2019
Like most other Ivy League colleges and universities, Yale requires a written supplement in the form of short answers and essays. As a resource for college admissions assistance, we have developed key tips, approaches, and examples for each question so that your answers are polished, targeted, and don't leave out any crucial components.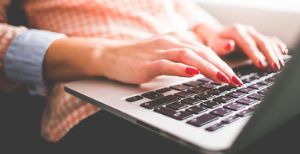 A note of caution*: Yale has different answer requirements for the Common Application, the Coalition Application, and the QuestBridge Application. Be sure to follow the directions and submit the right materials for your application.
Short Answer Questions
*for Common Application, Coalition Application, and QuestBridge Application
Students at Yale have plenty of time to explore their academic interests before committing to one or more major fields of study. Many students either modify their original academic direction or change their minds entirely. As of this moment, what academic areas seem to fit your interests or goals most comfortably? Please indicate up to three from the list provided.
Why do these areas appeal to you? (100 words or fewer)
The key here is to show why you're interested, which is often effectively done through a story. What happened that led you to your areas of interest? What experience can you share that will link your life to your academic direction?

Notice that the question itself mentions that students change their majors all the time. You're invited to keep your answer open to new possibilities and avoid appearing rigid or closed-minded.

You can write about one at a time or all three together.

For example: Imagine you are interested in artificial intelligence and its possibilities in a variety of industries such as healthcare, business, and applied mathematics. Discuss the areas of interest that stem from your love of artificial intelligence.
What is it about Yale that has led you to apply? (125 words or fewer)
Why do you want to go to Yale? is such a big question. Your key here is to find a unique angle that sets you apart from the crowd. Typical answers will include my family's legacy, prestige, access to incredible resources, the best programs and professors, amazing opportunities. These may be true for you, but they don't offer the reader something special and memorable.

If you're looking to study Astrophysics, talk about the professor that leads the department.

So, do some research. What does Yale have that fits you specifically? What can you do at Yale that you can't do anywhere else? Maybe there is a unique interdisciplinary program, a specific professor doing the research you want to be involved in, and/or particular internship opportunities.

Be specific. Convey your niche by what you choose.
Short Answer Questions
*for Common Application and Coalition Application ONLY
What inspires you? (35 words or fewer)
Don't settle for a watered-down idea of inspiration, and avoid the trap of naming something that simply makes you feel good. What you name here (whether person, cause, ideal, organization, etc.) should show the reader something that gives you a reason to pursue your goals, a reason to get up in the morning, the motivation to push past obstacles, a purpose for living or working.

Combine the distinct areas of your application into a concise, but focused narrative.

For example, here is Yale's mission statement: Yale is committed to improving the world today and for future generations through outstanding research and scholarship, education, preservation, and practice. Yale educates aspiring leaders worldwide who serve all sectors of society. (32 words)

Reflect on the Japanese phrase "Ikigai" which roughly translates to "a reason for being." In order to be considered an "Ikigai", it must be something you are good at, something you love, something the world needs, and something you can be paid for.
Yale's residential colleges regularly host conversations with guests representing a wide range of experiences and accomplishments. What person, past or present, would you invite to speak? What question would you ask? (35 words or fewer)
This is your shot to better understand a complexity, a mystery, a conflict, or a question that is seriously on your mind, and show the reader you're thinking about the bigger and deeper issues.

Avoid the obvious, the easy, the popular, and the impersonal. Most importantly, lead with your curiosity, not the person or the question.

So, dig deep into what inspires curiosity within you, what perplexes you, what you truly want to comprehend. Then name the person and question that will help you move toward a better understanding. This question is about you, not who you name.
You are teaching a Yale course. What is it called? (35 words or fewer)
This is your chance for a little fun and creativity. They don't want the name of the subject, they want the course title. Show them that you have an area of interest and can make it sound fun, engaging, and appealing to a student. Lure them into your class with a catchy title.

35 words may also allow you to include a brief class description

This is an area of your application where you are explicitly (as close to explicitly as any question gets) asked to demonstrate your personality.

For example, if your interests are psychology and entertainment and you have a dark sense of humor: Sociopathic Tendencies of Intellectual Protagonists in Hollywood Films and its Implication on the Morality of Mainstream Viewers
Most first-year Yale students live in suites of four to six people. What do you hope to add to your suitemates' experience? What do you hope they will add to yours? (35 words or fewer)
Be honest about who you are. Chances are you aren't perfect. It is okay to discuss the challenge you must overcome to provide value to your suitemates' experience.

The key here is to show that you know yourself well and know what you bring to the table, and show that you are willing to learn and grow, change your mind, be challenged, reach outside your comfort zone, and improve.

If you are struggling to find a good approach to the topic, try a different angle. The question doesn't specify the "first-year experience" meaning you have some flexibility in what you contribute. Consider the potential long-term impact you can have on your suitemates and vice versa.
Essay Questions
Common Application: Answer two questions. 250 words each.
Coalition Application: Answer one. 300 words.
Think about an idea or topic that has been intellectually exciting for you. Why are you drawn to it?
"Intellectually exciting" can mean a topic has challenged you or your previous beliefs. Or maybe an idea has inspired you to take action. However you define it, you should aim for an answer that shows an impact on you.

Tell a story that shows the reader why you're drawn to the idea or topic. Something caused you to become interested. Maybe it was a parent's influence, a tv show, a friend's illness, a news story. Whatever it was, make the reader see it and understand how it influenced your interest.

How has this influenced your current actions? Convey the purpose behind how you spend your time in and out of school. Articulate the meaning of your favorite subject and your extracurricular activities.
Reflect on your engagement with a community to which you belong. How do you feel you have contributed to this community?
A unique definition of community can be your key to engaging the reader here. You can choose a church, club, neighborhood, team, or family group. Don't choose one to just be different; name and describe a group that you care about and have made a difference in.

"Engagement" means that you've been active in this community, not just a member on the roster. Show what you've done.

In regards to your contribution, your aim is to show what you've accomplished with humility and seriousness. Don't just brag, but don't be afraid to name what you've done or given.
Yale students, faculty, and alumni engage issues of local, national, and international importance. Discuss an issue that is significant to you and how your college experience might help you address it.
Pick an issue that really matters to you, regardless of whether you think it sounds impressive or cool.

Know what you want to do about the issue--how you want to help, what you want to change. Demonstrate an understanding of the issue and a vision for making it better.

Think about your issue in terms of local, national, and international. Reflect on where you might have the most impact.

Finally, connect your education to your plan. Yale should offer you a way, a method, wisdom, or skills to help you make your impact possible.
Despite the various topics and lengths, the one commonality among the Yale essay questions is your call to write answers that tell a story, demonstrate self-knowledge, indicate openness to growth, and show your genuine self. As you work through your essay, check out our breakdown of the notorious Costco Essay that got one student into 5 Ivy League schools.