Chris: History/Political Science
Admitted to Amherst, UChicago, St. John's College (Presidential Scholarship)
We met Chris at the end of 10th grade. His goal was to attend a top university, and become a lawyer and politician. We worked with Chris over 2 years through our Comprehensive College Admissions process.
Chris' application positioning:
The cerebral and compassionate future Congressman.
Literature: 610, US History: 620, Spanish: 750
Extracurricular Activities
Student Council
Young Republicans Club
Christian Affinity Group
History Club
Mock Trial Coach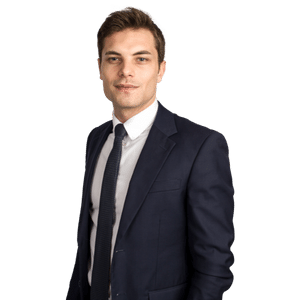 Chris was focused on prestige and rankings wanting to earn admission to the most selective universities
Extremely smart and well read, Chris could be perceived as arrogant by teachers and fellow classmates
In comparison to his peers applying to the most selective universities, Chris struggled on exams and had a relatively low GPA and ACT score. He also had relatively low SAT Subject Test scores in his areas of interest.
How did

Princeton College Consulting

help?
The overall counseling process started with two questionnaires that we had Chris and his parents complete.
We paired Chris with a counselor that had years of experience guiding students focused on the humanities through admissions at highly selective colleges
We developed a detailed Profile Analysis report, including his baseline and potential College Admissions Index (CAI) which established his probability of admission to colleges of varying selectivity.
The analysis identified his strengths and where he had opportunities for improvement across each of the different admissions factors as well as strategic recommendations for achieving his stated goals.
Chris attended a private school with an abundance of curricular options, complexities and restrictions. We helped Chris design and optimize his 11th and 12th grade curriculum plan.
Standardized Test Planning
At the outset of our relationship, we administered an SAT/ACT diagnostic in order to determine which test Chris was better suited for.
Based on his diagnostic and target score, we determined the optimal testing and preparation schedule
We matched Chris with an exceptional tutoring firm who was able to discern specific concepts that were giving him the most difficulty and through focus on conceptual mastery was able to convert weaknesses into strengths
With the appropriate planning and preparation, we were able to help Chris improve his ACT score from 26, which would not have been competitive at the most selective colleges, to a superscore of 31 which was still on the low end at those schools, but high enough to receive consideration. SAT Subject tests did not line up with Chris's school curriculum or his testing style strengths. After taking them once, we advised Chris not to spend the time it would take to earn a top score.
We immediately built a balanced initial college list of colleges for Chris taking into account all of the quantitative and qualitative factors that come into play in the admissions process.
Once we had an initial list of colleges we provided a structure for evaluating schools and taught Chris how to conduct and document his research in order to help him form opinions, positive or negative about each of the schools that he was considering.
We also provided a structure for documenting his research that would be important in helping him to craft his supplemental essays and prepare for college interviews.
Using his documented research, through discussion we were able to help Chris narrow his list of schools down to a balanced list of those that Chris and his family felt would be a great fit for him.
We helped Chris decide on an Early Decision and Early Action strategy designed to maximize his chances of being admitted to top choice schools.
By 11th grade Chris was already participating in a few activities that were meaningful to him, but he was interested in taking on more.
We advised Chris not to spread himself too thin and remain focused on what he was already doing to ensure he put his energy into raising his GPA, test scores and upcoming application process.
By the time we were commencing the application process, we had a clear picture of Chris' personal brand and the story we were helping him to tell.
Chris was extremely well read, had an interesting perspective to draw on and was one of the better student writers we have seen. However, the intellectual prowess that allowed him to write a 20 page History essay in 1 day, was not initially suited to the college essay writing process.
Personal Statement: To be competitive at the most selective colleges, we knew Chris' main essay would have to be exceptional. Initially frustrated by imperfect drafts, we were able to get Chris to commit to and trust our process. We guided Chris from the development of a 3000 word free write through 10 drafts leading to a refined 550 words that creatively framed his story and artfully connected the dots between a few formative experiences, his core values and ambitious goals.
In conjunction with the personal statement we analyzed Chris' 49 required supplemental essays to find the points of overlap and helped him determine what stories he would use for each cluster. With a tendency to procrastinate, we created a 9 month writing plan that would allow him to avoid feeling overwhelmed and do his best work on every application.
Through pointed questioning we pushed Chris to think beyond his safe intellectualizing and take some strategic risks at specific schools. Ultimately we provided feedback and edited over 150 drafts of essays.
We helped Chris with structure, sequencing of information and how to phrase his activities to create energy and communicate the true impact of participation accomplishments.
We edited multiple drafts of the activity sheet.
We worked with Chris to prepare him for both Alumni and on-campus interviews; Chris' application needed to be boosted by a strong interview report. We spent a number of months reviewing all the various questions he could be asked so that his responses would supplement and reinforce what his application already communicated in a way that sounded natural and unrehearsed.
Letters of Recommendation
As soon as we started working with Chris, we coached him on what he needed to do in order to get letters that reflected not just his intellectual ability, but the development of his character and emotional intelligence.
Because he went to a school where the counselor and his teachers required a lengthy questionnaire in order to help them write their letters, we treated them as a real opportunity and worked on several drafts in order to craft and refine responses that would help the writers construct powerful anecdotes of personal growth.
Application Process and Review
At the appropriate time, we advised Chris on how and when to submit or not submit different test scores to his schools.
We navigated him through setting up transcript and letter of recommendation requests in Naviance
Lastly, before submitting any of his applications, we conducted a thorough review of each and every application to make sure that the positioning was coming through and that there were no mistakes or missing information.
My PCC counselor was extremely dedicated, amiable and insightful. An amazing counselor and team, I would recommend PCC to anyone considering a professional college consultant (10/10). I don't think I would have made it through the process with the results that I have today without their help.