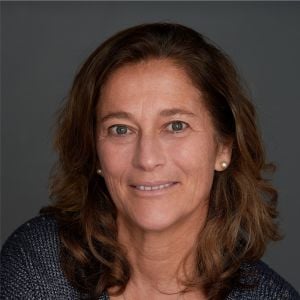 Luisa has been advising domestic and international students on the college preparation and application process for 15 years, which includes using the Universities and Colleges Admissions Service (UCAS) application for UK schools, and applications for universities in France, Portugal, Spain, Italy, Netherlands and Canada. In addition to her in-depth knowledge of the process and how to strategically structure opportunities for high-achieving students to develop their character and short and long-term goals, she /brings a passion for imparting the love of learning/ enjoys guiding students to explore new interests and believes in the power of encouragement.
Luisa comes to Princeton College Consulting after 19 years at Princeton University in multiple professorial and advisory roles, including managing admissions to international programs and as an athletic faculty fellow. A graduate of the University of Geneva, Switzerland, Luisa received her Ph.D. in Spanish Language and Literature from the City University of New York. She also earned a Certificate in Conference Translation from Georgetown University, where she has served on the Alumni Admission Committee.
A true linguist, Luisa is fluent in Spanish, Portuguese and French, with working knowledge of German and Italian. She has also previously taught and counseled students at the Pingry School, worked as an interpreter in the United Nations, and served as executive director of the LUSO-American Business Council where she advised diplomats and executives from companies such as Lockheed Martin, IBM, and Pfizer.
Luisa is a member of Independent Educational Consultants Association (IECA), International Association for College Admission Counseling (IACAC), and National Association for College Admission Counseling (NACAC).

In addition to volunteering for NGOs that assist underprivileged students applying to US colleges from Africa and Asia, in her off hours Luisa enjoys her 2 granddaughters, surfing, running and skiing.
SKILLS: Academic Administration, Educational Consulting, Higher Education, Strategic Planning, Public Speaking, College Applications, Graduate School Applications, Writing/Editing, College Education Planning, Admissions Counseling, Sports