Samantha: Environmental Engineering
Admitted to Cornell, RPI, University of Maryland, George Washington University
We started working with Samantha in the fall of 11th grade. Her goal was to attend a top university but she had one area that she would need to overcome — a relatively low GPA. We worked with Samantha over 2 years through our Comprehensive College Applications process.
Samantha's application positioning:
The engaged environmentalist -- Preparing herself for a career in Environmental Science and Engineering through environmental leadership and service.
Biology E/M: 710, Math II: 730
Extracurricular Activities
Varsity Cross Country
School Science League
DECA
School Musicals
Played Guitar
Indian Classical Music
Theater Society: Fundraising chair
President's Volunteer Service Award:

Teach and lead class readings at local school to 2nd grade students
Plant new flowers in front of religious facilities for beautification purposes
Indo-American Cultural, Raised funds for local temple

Work: Served as camp counselor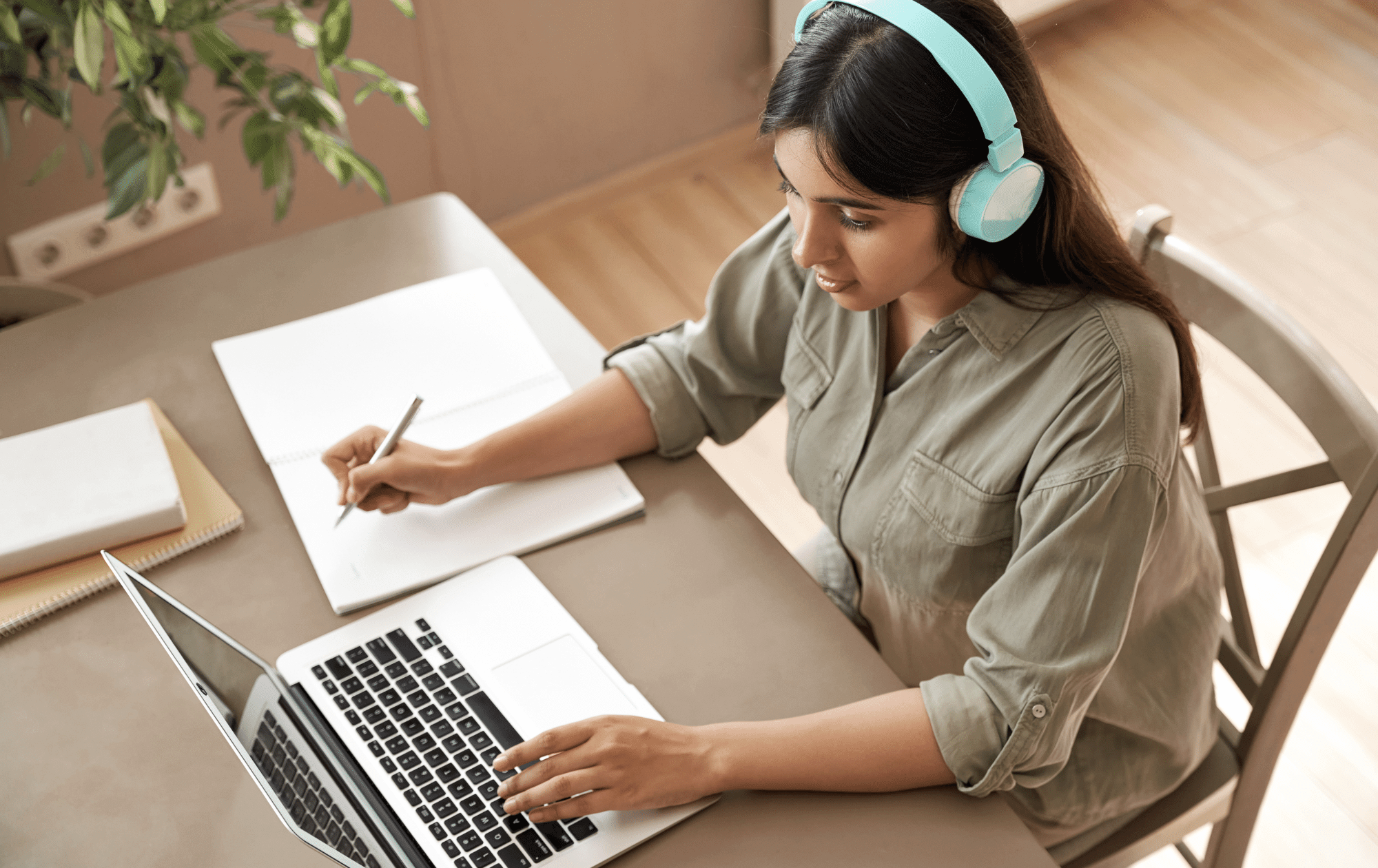 Samantha had taken a rigorous and challenging curriculum at her high school but at points felt as though she had overextended herself and as such, she underperformed in certain classes. This resulted in a relatively low GPA to be competitive at the most selective colleges and universities that she aspired to attend.
In comparison to her peers applying to the most selective universities, Samantha had relatively lower SAT and SAT II scores in Biology and Math.
How did

Princeton College Consulting

help?
The overall counseling process started with two questionnaires that we had both Samantha and her parents complete.
We paired Samantha with a counselor that had years of experience guiding students through admissions at highly selective colleges.
We developed a detailed Profile Analysis report, including her baseline and potential College Admissions Index (CAI) which established her probability of admission to colleges of varying selectivity.
The analysis identified her strengths and where she had opportunities for improvement across each of the different admissions factors as well as strategic recommendations for achieving her stated goals.
We formulated a curriculum plan for Samantha for 12th grade including courses that she should take outside of school.
Standardized Test Planning
At the outset of our relationship, we administered an SAT/ACT diagnostic in order to determine which test Samantha would be better suited for and to establish her initial baseline score which came in at 1310.
Based on her diagnostic and target score, we determined the optimal testing and preparation schedule.
We matched Samantha with an exceptional tutoring firm who was able to discern specific concepts that were giving her the most difficulty and through focus on conceptual mastery was able to convert weaknesses into strengths.
With the appropriate planning and preparation, we were able to help Samantha complete the SAT by the winter of 11th grade, raising her score to 1480 and leaving time to focus on Subject matter tests and her other activities going forward.
We built a balanced initial list of colleges for Samantha at the outset of 11th grade once we had two years of grades and test scores, while taking into account all of the other quantitative and qualitative factors that come into play in the admissions process.
Once we had an initial list of colleges we provided a structure for evaluating schools and taught Samantha how to conduct and document her research in order to help her begin to form opinions, positive or negative, about each of the schools that she was considering.
We also provided a structure for documenting her research that would be important in helping her to craft her supplemental essays and to prepare for her undergraduate interviews.
Using her documented research, through discussion we were able to help Samantha narrow her list of schools down to a balanced list of those that she and her family felt would be a great fit for her.
Extracurricular Development
Overall, we helped Samantha evaluate and prioritize her various extracurricular activities. We also helped her determine which activities to stop, activities to deepen, as well as new activities to take on.
Once we determined activities for Samantha to deepen, we navigated her through the various steps to develop greater depth of experience in those areas.
By application time, we had helped Samantha develop a very clear picture of her personal brand and story that she would tell.
Because we started working with Samantha in the fall of her Junior year, we spent the first few months introducing her to the personal statement and how to approach it along with the various types of supplemental essays she would be writing. We then followed that by guiding Samantha through a handful of practice essays so that she would hit the ground running when we began her actual application essay writing process in January of her Junior year.
Personal Statement: Given her relatively low GPA, we knew that Samantha would need to craft a strong and compelling essay that would tell her story, communicate her values and beliefs while demonstrating her significant intellect. We led Samantha through a brainstorming process to generate her topic. After 3 or 4 drafts, we recognized an opportunity to take the essay in a different direction. 9 drafts later, we had helped Samantha tell a story that represented her best self and did it with intellect and good humor.
Given Samantha's relatively lower GPA and standardized test scores for the most selective schools, we advised Samantha to craft an "Additional Info" essay in order to explain, while accepting responsibility, what had accounted for her relatively lower GPA and the steps she had taken to demonstrate that colleges could be confident in her ability to be successful academically.
Lastly, we helped Samantha group her 30 various essay prompts into like categories so that she would be able to find the shortest pathway through the essay writing process. We then identified the stories that she would use to communicate who she is and then worked with her on each and every draft to review, comment, but most importantly, ask questions that would enable her to demonstrate her depth and substance and greater self-awareness as she conveyed her potential to be a valuable contributing member of any campus community.
We helped Samantha construct her resume and activity list. In doing so, we helped Samantha understand the three key objectives in crafting a resume or activity sheet: 1) What do you do?, 2) What have you done?, and 3) What have you accomplished?
We also helped Samantha with structure, sequencing of information, and how to phrase her activities to create energy and communicate her accomplishments. We edited multiple drafts of both.
We worked with Samantha to prepare her for all of her local and on-campus interviews. While preparing Samantha for her interviews, we spent a number of months reviewing all the various questions she could be asked so that her responses would sound natural and unrehearsed.
Letters of Recommendation
From the outset, we began teaching Samantha about character strengths and how these manifest both in and out of the classroom. We also worked with her to reinforce these concepts so that she would consciously incorporate them into her daily life in school. Of course, by demonstrating these character strengths on an ongoing basis, Samantha had put herself in the position to secure compelling letters of recommendation from her teachers and guidance counselor.
When it came time for Samantha to fill out her "brag sheets" for her teachers and guidance counselor, we worked on several drafts to help her craft and refine responses that demonstrated, not only her significant intellect, but also her core values, beliefs, and character in a deeply authentic manner.
Application Process and Review
At the appropriate time, we advised Samantha on how and when to submit her various test scores to her schools.
We navigated her through setting up her transcript and letter of recommendation requests in Naviance.
Lastly, before submitting any of her applications, we conducted a thorough review of each and every application to make sure that it was telling the right story and that there were no mistakes or missing information.
We were looking for college counselors who could help with our daughter's college process. We wanted to really target some highly ranked schools and wanted to make sure we did everything right. We met with PCC and they were very professional and knew the process inside and out. They walked us through their indexing process that helped Samantha understand her chances of admission at each of her schools that she was targeting. We met with PCC on a regular basis and they always made themselves available for essay reviews, strategic advice, mentoring Samantha, and all of the other aspects of the application process. When all was said and done, our daughter got into Cornell through their guaranteed transfer program. We couldn't have been happier and would not hesitate to recommend PCC to others.